THERE'S no keeping a a good vandal down.
Alexander Tschugguel, who became a poster boy for Catholic traditionalists when he and some cronies removed Amazonian idols from a church in the Vatican and dumped them in the River Tiber, pitched up in Munich at the weekend to join zealots who believe that German cardinals and bishops have 'gone round the bend.'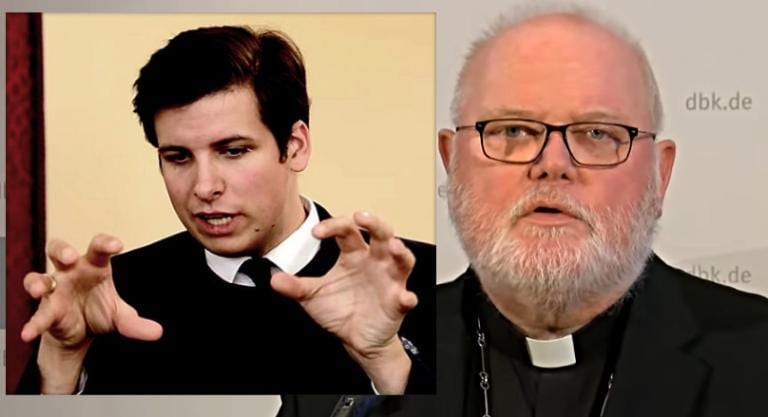 He was one of an "international coalition of lay Catholics" who gathered to pray in "firm protest against the German Episcopal Conference and its President Cardinal Reinhard Marx." They are convinced that the Conference is on a wayward path of creating a "new church" that departs from Catholic teaching on priestly celibacy, contraception, homosexuality and fornication.
Still simmering over the troublesome Amazon synod, the "Pachamama expeller" spoke about how the Church "has moved closer to, rather than distanced itself from, left-leaning NGOs.
Ever since the Amazon Synod, we are hearing more and more about a 'New Church' with an 'Amazonian face' …


Throughout its two-thousand-year history, the Church has faced many challenges and has had to deal with many crises and deviations from the right path. It has only ever been able to renew itself by returning to the true teaching, and this time will be no different. It is for us to decide now how many wrong paths the Church must still go down, how much more must be destroyed before we can find our way back to the truth, to doctrine and tradition.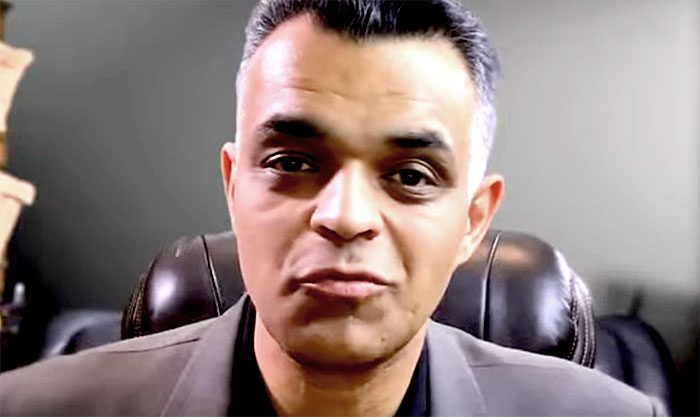 But the harshest words hurled at Marx came from LifeSiteNews' hysterical editor-in-chief John-Henry Westen, above, who accused the Cardinal Marx of having:
Blood on your hands … Cardinal Reinhard Marx you have shown yourself to be a wolf, like those prophesied by the Apostle Paul who come to devour the sheep by speaking twisted things and drawing away disciples after them. (Acts 20:29-30) In his letter to the Corinthians, St Paul called pastors like you false apostles, deceitful workmen, disguising yourself as an apostle of Christ. (2 Corinthians 11:13)

Your false teaching on abortion, adultery and homosexual acts have perverted a whole generation of Catholic young people. Many of them now go on to practice abominable acts which cry out to heaven for vengeance, which will imperil their souls and make them suffer in their bodies too, all because you want to twist the truth of Christ for your own benefit.
Ouch!
But there's more:
You want to rub shoulders with the elite of this world. You talk about helping the poor and yet you spent over 20 million US dollars renovating your residences in Munich and Rome. You speak of care for those with homosexual orientation yet you encourage the very behaviours that you know lead to AIDS and other deadly diseases and worse than that to the loss of eternal salvation. Their blood is on your hands.
Westen called on the German bishops to "reject" Marx' heresies and called on the cardinal to repent.