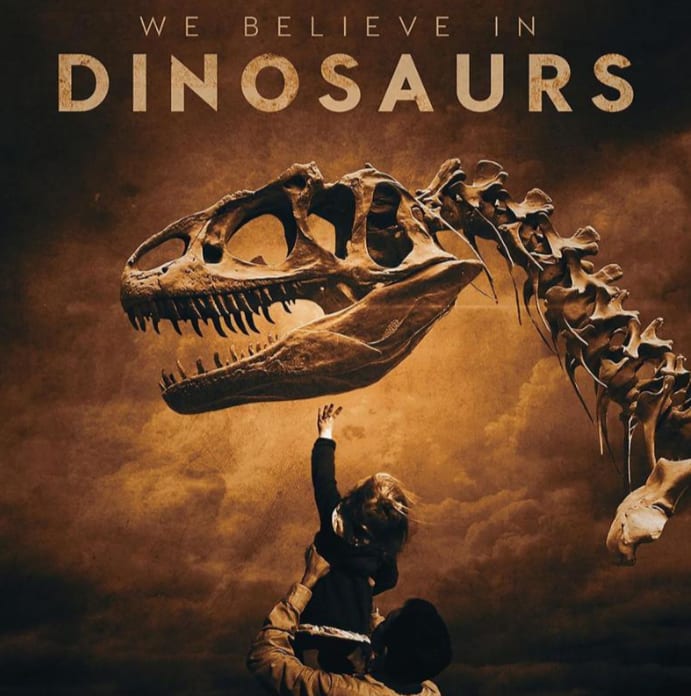 WHEN a documentary called We Believe in Dinosaurs premiered in the US last year, Stephen Farber, writing for the Hollywood Reporter, said that it captures 'a disturbing current in contemporary America.'
There are disturbing scenes that show children and adults indoctrinated into spouting catchphrases to defy the scientists. For example, when scientists talk about the history of Earth, children are taught to call out, 'Were you there?'
He added:
The film's title refers to the ingenious and somewhat insidious attempt to link the museum's religious manifesto with some indisputable facts of science. Since dinosaurs remain immensely popular with kids who are the target audience for these museums, the founders had to come up with a way to bring a Jurassic Park appeal to their message-mongering.

So they posit that dinosaurs did exist, but they were created at the same time as all other animals (on the sixth day of creation), but the raptors and friends were destroyed in Noah's Flood. And the geological evidence of the dinosaurs' existence is explained away as sediment found in the rocks left after the Flood submerged Earth. This allows for audience-friendly dinosaur exhibits in these Biblical museums, along with vehement indoctrination.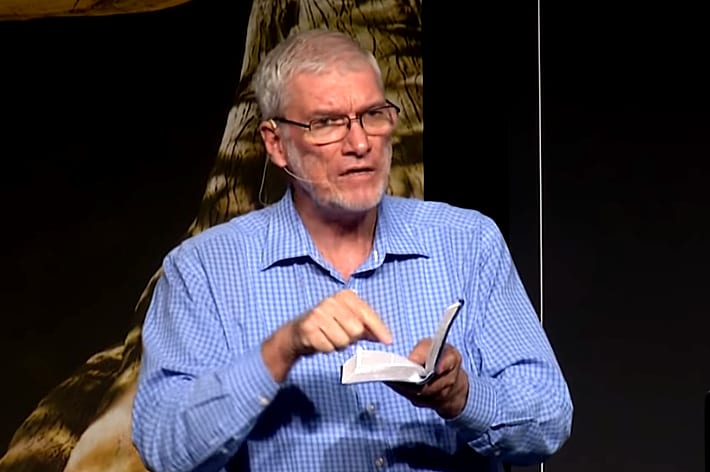 After the film aired in PBS this month, a furious Ham, above, described it as 'another hatchet job':
It turned out to be an agenda-driven propaganda piece focusing on dinosaurs and the Ark Encounter, where dinosaurs represent only a tiny fraction of the exhibits at the Ark. This is not surprising, as many in the media continue to run stories that question the effectiveness of Answers in Genesis' two popular attractions in Northern Kentucky.

In regard to this 'documentary' on PBS, much of it is based on old information, as filming started in 2013. Originally, we were told by the producers that they were doing a documentary emphasizing the creative side of making museum exhibits and wanted to shadow our artists, exploring how science is presented at these types of museums. Despite assurances to the contrary, these deceitful producers created a biased film designed to sway viewers to a specific conclusion, which does not rise to the level of a real documentary, presenting many misrepresentations and errors. 

In December 2016, controversial filmmaker Morgan Spurlock took over the project and helped fund it, taking it in a new and mocking direction. Subsequently, we revoked their media access and declined any future interviews, once we knew the film project was now going in this very different and misleading direction.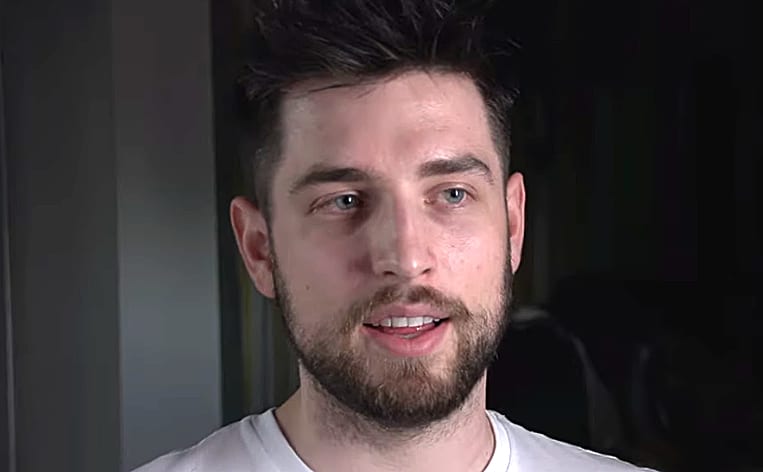 Former creationist David MacMillan, above, a freelance writer, paralegal, and law student in Washington, DC, features in the documentary. On Monday he wrote:
As a science advocate, I take strong issue with the nonscience Ken Ham peddles to families and students. His parody of the scientific method does real harm, bleeding inexorably into education and public policy. The whole-hearted embrace of 'alternative facts' and the rejection of plain evidence are making our society more and more polarized.
Some reviewers lament the fact that not enough scientists feature in the documentary. Its makers explained:
The biggest challenge was a surprise to us:  the creationists we spoke with were enthusiastically open and candid with us, but the mainstream scientists were often guarded and unwilling or to speak on record about anything to do with creationism. 

In some instances, scientists were even prohibited by their institutions from speaking on camera about the topic because they feared they would face public criticism and even lose significant donors. The topic of religion and science is a tricky one to negotiate for scientists, and it often resulted in their being unwilling to publicly defend evolution – and their lives' work – against the aggressive attacks from creationists.
Hat tip: BarrieJohn