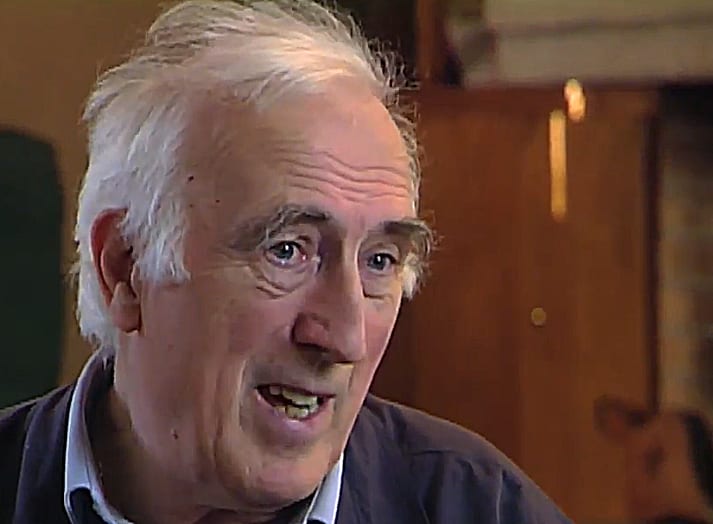 THERE are many videos on YouTube that present Canadian Jean Vanier, above, founder of L'Arche International, as as being truly saintly and a paragon of virtue, but the most ironic has to be one in which he sets out Ten Rules for Life.  No 1 is 'accept the realities of your body'.
Ironic because on February 22, L'Arche International published the results of an investigation, detailing "credible and consistent" accounts of sexual misconduct by Vanier against six adult women in the context of "spiritual direction."
There were outpourings of grief on social media across the glode when Vanier died last May aged 90. In a message read at Vanier's funeral  on May 16, Pope Francis prayed that the L'Arche communities around the world would:
Continue to be places of celebration and forgiveness, compassion and joy, demonstrating that everyone, no matter his or her disability, is loved by God and called to participate in a world of brotherhood, justice and peace.
L'Arche, according to its website:
Is committed to protecting all of our members, with and without intellectual disabilities, from harm caused by any kind of abuse, violence, harassment or neglect.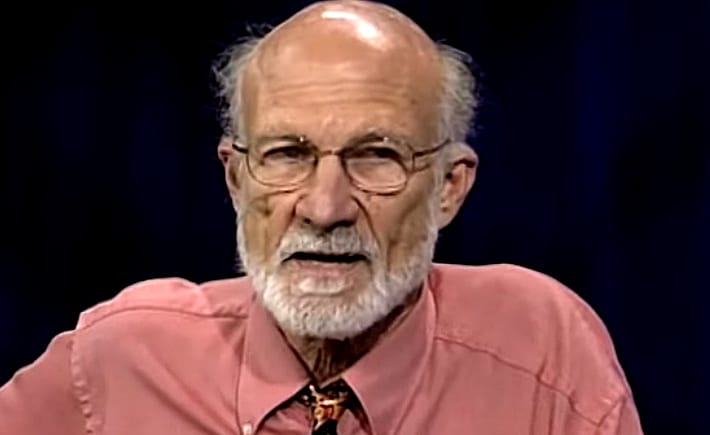 It's now being reported that a personal friend of Vanier – Professor Stanley Hauerwas, above – is "devastated" by the findings of the investigation.
That is the way anyone must feel on hearing the news of Jean Vanier's sexual misconduct. Vanier was supposed to be different and in many ways he was. But the difference makes his behavior all the more devastating. He should have known better.
Hauerwas is a "world renowned theologian" with joint appointments at Duke Divinity School and Duke Law School.
Hauerwas added that he is:
Heartbroken by this revelation of his terrible misconduct and utterly condemns it as an abuse of power.
Hauerwas noted that Vanier seems to have convinced himself the abuse was consensual, which he said was:
Some desperate attempt to justify his actions. Which is but a reminder that self-deception often is the result of trying to make sense of our lives and why we all need accountability, especially those held in high esteem. One suspects his gentleness allowed him to get away with anything but his actions involving the women were anything but gentle.
Still, Hauerwas said he is "indebted" to Vanier for what he taught him about how to love and care for disabled people, and he hopes that the good of L'Arche's work will not be lost along with the revelations of abuse.
So much of (Vanier's) life was morally exemplary. That is one of the problems. How can we continue to learn from his witness with his intellectually disabled friends without excusing his predatory sexual behavior? At this time when we are trying to receive this devastating news the only advice I have is not to be in a hurry to answer that question.
Rather than rush to decisions, Hauerwas urged those effected by the report to pray.
We must pray first for the women he betrayed. We must pray for the members of the L'Arche movement. We must pray for ourselves that God will help us to carry on the work of L'Arche because that work is, in and of itself, independent of the actions of its founder.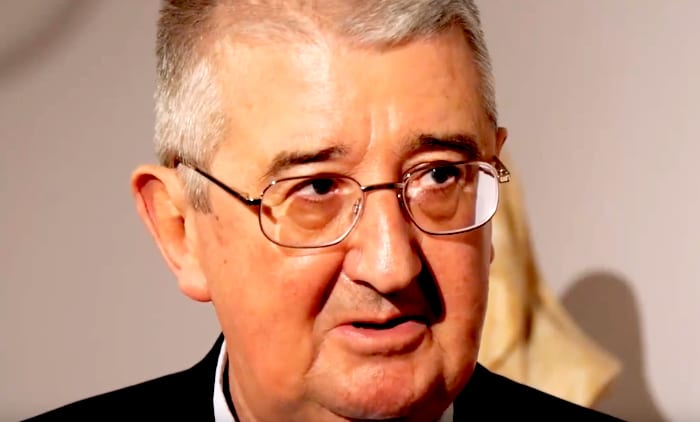 His reaction comes after the Catholic Archbishop of Dublin Diarmuid Martin, above, described Vanier's behaviour as "particularly reprehensible".
L'Arche International has four centres in Ireland.
Expressing "great sympathy with those who were inspired to genuine caring in the L'Arche movement", Martin said:
I appreciate their disillusionment and encourage them to keep alive the extraordinary witness they give. We all have an obligation to be at their side at this moment of sadness.

Naturally I think of those who have been exploited and abused sexually. The abuse is particularly reprehensible in that it took place in the context of spiritual guidance and seemingly used false spiritual motivation to justify abuse.

Those women who came forward showed courage and have rendered a real service to saving the integrity of the L'Arche movement and its care for those with special needs and disabilities.

The relationships were found to be manipulative and emotionally abusive, and had a significant negative impact on their personal lives and subsequent relationships.

These actions are indicative of a deep psychological and spiritual hold Jean Vanier had on these women and confirm his own adoption of some of Father Thomas Philippe's deviant theories and practices.
Fr Philippe, a Dominican priest who died in 1993, was Vanier's mentor and spiritual director.
In 2015 Fr Philippe was found by a Catholic Church investigation to have sexually abused 14 women, many of them associated with the L'Arche community, with some incidents back to the 1970s. It is understood that no people with disabilities were abused.
In its statement L'Arche International stressed :
The inquiry found no suggestion that Jean Vanier had inappropriate relationships with people with intellectual disabilities.