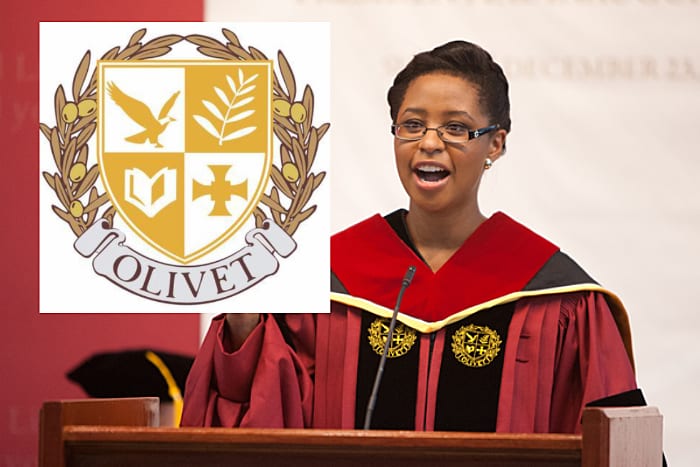 DR TRACY Davis, above, President of Olivet University – a California-based Christian college – found herself in court this week in a case that saw her plead guilty to one count of conspiracy and falsifying business records.
Andrew Lin, who chaired Olivet's board of trustees, also pleaded guilty on February 20 to fraud.
As part of the plea, Olivet must pay $1.25 million in forfeiture over the next two years. During those 24 months, Lin cannot serve in an executive or managerial capacity.
Also involved in the case were the former Chief Executive of the Christian Media Corporation (CMC), William Anderson and Etienne Uzac, a former co-owner of IBT Media. They pleaded guilty to the charges of money laundering, fraud and conspiracy in a $35m scheme.
The guilty pleas came after a 15-month investigation into plot to obtain millions in loans through false pretenses.
The media companies and the university had ties to a controversial Korean American pastor, David Jang.
Jang's founded Olivet University, Christian Today headquartered in Korea, and Christian Daily in Korea and Los Angeles. He is also a member of the North American Council of the World Evangelical Alliance.
The Manhattan district attorney's office claimed that Olivet University and the media companies had been faking financial audits to secure $35m in loans to purchase $180,000 computer servers.
Cheaper products were then obtained instead and the remaining funds used elsewhere.
Criminal charges were filed against Uzac and Anderson in October 2018 and each have paid $50,000 in fines despite the loans being paid back in full.
CMC's website has been taken offline and the company has now ceased operation.
Olivet University admitted to falsifying business records and engaging in conspiracy with the businessmen.
The Manhattan district attorney, Cyrus R Vance, Jr, said the money was fraudulently obtained and laundered through a network of corporate bank accounts to mask the origin of the funds and to disguise that the funds were not being used to buy computer equipment.
In a February 14 statement Vance, Jr, commended the Major Economic Crimes Bureau for taking down a fraud scheme that involved "a group of sophisticated criminals" who "illegally moved tens of millions through our Manhattan marketplace by brazenly overstating the financial health of their companies. He said:
If you compromise the integrity of New York's core industries and financial markets, our Office will hold you criminally accountable whether you're a low-level employee or a high-powered CEO.
In 2012, Christianity Today magazine reported Jang was "a controversial figure who, according to credible reports, has been hailed by some of his followers as the "Second Coming of Christ. Olivet University has denied that Jang or his followers have made that claim.
Uzac, Anderson and Lin are expected to be sentenced on April 20, 2020.