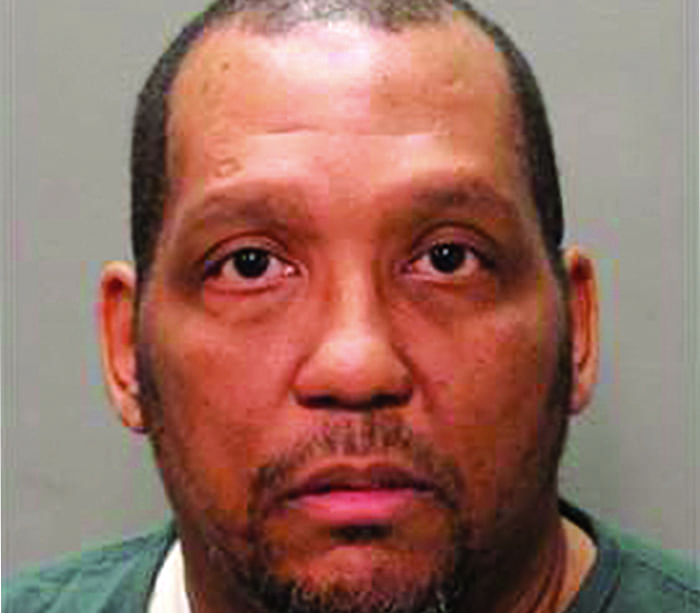 ANTONIO Carlisle, above, a senior pastor of Greater True Vine Missionary Baptist Church in Lake City, was employed to do God's Good Work among prison inmates. But he's now in custody for allegedly raping a man serving a sentence at at the Florida State Prison.
According to reports here and here, Carlisle, described as well-known street preacher in the Jacksonville neighborhood in which he lives, was employed as a Florida Department of Corrections' education supervisor tasked with rehabilitating inmates.
After his arrest this week, Florida Department of Corrections Secretary Mark Inch released a statement yesterday (Friday) saying the charges against Carlisle:
Are deeply disturbing and abhorrent. His actions are absolutely contrary to the core values of the Florida Department of Corrections. FDC is moving forward with his immediate dismissal.
According to the FDC's Office of the Inspector General, investigators said a sexual assault forensic exam including Carlisle's DNA was part of the case.
Inch also said Carlisle, of the Greater True Vine Missionary Baptist Church in Lake City, was sacked from his job with the department.
The inmate reported Carlisle was pretending to help him but instead he overpowered and raped him last August 6. A sexual assault forensic exam was performed the next day.
Investigators collected Carlisle's DNA on January 29 and the Florida Department of Law Enforcement reported it found a match and issued a warrant for his arrest on Wednesday.
The preacher is being held on a $1.5 million bond. He is facing charges of sexual battery and sexual misconduct in Bradford County.
The allegations took neighbors like Bernard Wynn by surprise since they've come to know him as a man of God. They said Carlisle often spoke about the good work he was doing at the prison. Wynn told a local news channel:
That's crazy, that's bad, that's not good. I would never see that about him because he was always talking good. It's shocking, to be honest.
Wynn said it wasn't unusual to witness Carlisle ministering to people in the Jacksonville neighborhood.
He talked about God, he let us know we need to accept God in our life, asking us if we got saved. And he would pray for us and have us repent, you know, street ministry – he did all of that.
A search of local court records found Carlisle was arrested in a sexual battery case in 2003, but the victim dropped the charges. It appears this happened around the same time Carlisle joined True Vine.
Hat tip: BarrieJohn