7 Eyewitness News reporter Charlie Specht won state and national awards for his investigations of child abuse within the Diocese of Buffalo.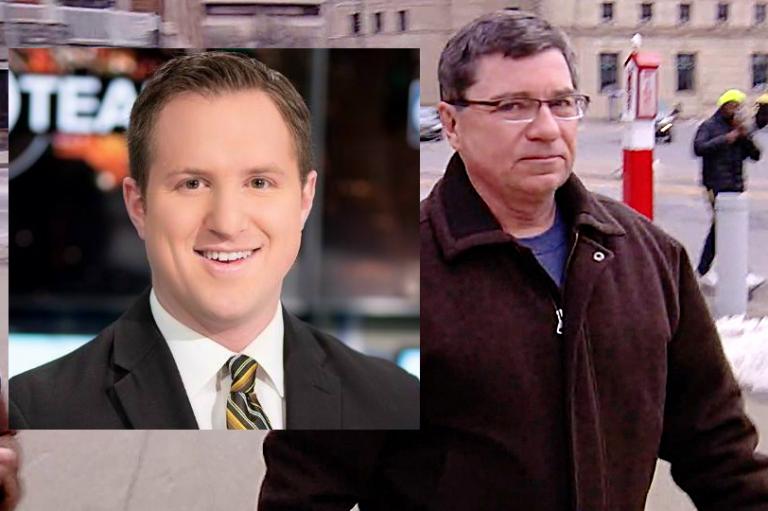 But his reporting so angered Paul Lubienecki, an adjunct professor at Christ the King Seminary, that he began cyberstalking Specht and went as far as to issue a death threat.
Lubienecki was arrested this week in connection with threats made to Specht as well as others and faces up to five years in prison if convicted.
Specht had been receiving harassing voicemails from a threatening caller for nearly six months.
Before calling Specht's cell phone and leaving threatening messages, the caller blocked his number, so the caller's identity was unknown to Specht and 7 Eyewitness News until charges were filed on Wednesday.
The voicemails began in August 2019, just as the 7 Eyewitness News I-Team reported on scandals at Christ the King Seminary, where multiple seminarians quit the seminary because of alleged abuse and corruption in the diocese.
The messages referenced members of Specht's family and urged Specht to stop his reporting on the diocese.
One voicemail warned.
You're still a bad Catholic and a horrible reporter. I hope to God I don't see you walking around.
Instead, the I-Team's pace of reporting increased, with the publishing of "The Malone Recordings" in September, a Vatican investigation of the diocese in October and Bishop Richard Malone's resignation in early December.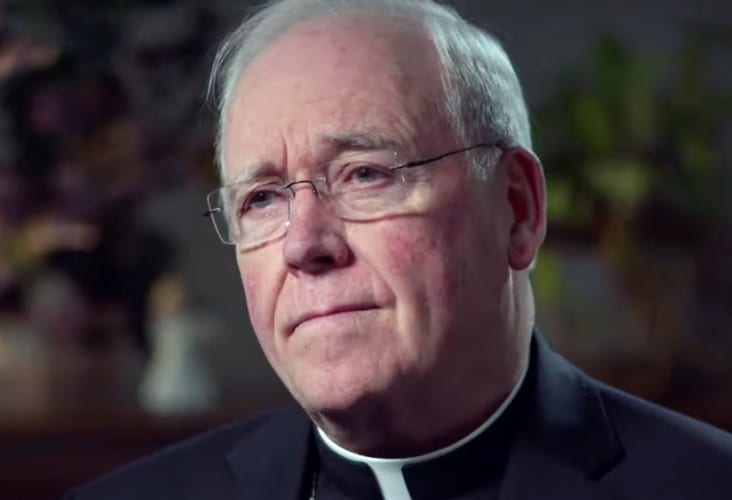 On December 4, the day Malone, above, resigned over his cover-ups of clerical abuse, the caller contacted whistleblower Siobhan O'Connor and said:
You destroyed the Diocese of Buffalo and Bishop Malone. I'm gonna destroy your career.
The next day, the caller said to O'Connor in a voicemail:
I love the bishop. Now you got rid of him. I hope you burn in hell
To a second whistleblower, Fr Ryszard Biernat, a victim of abuse when he was a seminarian and the man who revealed recordings that showed Malone concealed sexual harassment allegations against a diocesan priest, the caller said:
You destroyed a good bishop, a good man. Leave the priesthood . . . We'll get ya.
On February 4, hours after the diocese announced the closure of Christ the King Seminary, Specht gave a live report from the seminary. Moments later, the caller left a voicemail which said:
You must be so happy the seminary's closing. You're a bad person. I know where you live … I'm gonna find you. I'm gonna kill you.
Specht called the police and within hours, 7 Eyewitness News' parent company, the E W Scripps Co, made plans for Specht, his wife and children to leave their home and spend much of the next week living at an undisclosed location with around-the-clock protection from a private security firm.
Said Specht:
We were shocked, surprised and scared,. I got the feeling that this one person – whoever they were – had spent months harassing me about really personal things, and was now threatening violence. I wanted my family to be safe. We put our trust in law enforcement to find out who was doing this.
After Lubienecki's arrest, the reporter said:
We are grateful that federal prosecutors and the FBI made this a priority. Criticism of news reporting is acceptable and even welcomed. But making personal threats against a reporter for simply doing his job goes against the entire American belief in a free press.
Buffalo's FBI Special Agent in Charge, Gary Loeffert said:
The arrest of Mr. Lubienecki Is further proof we will not allow people to use threats of violence to voice their option or amplify their message.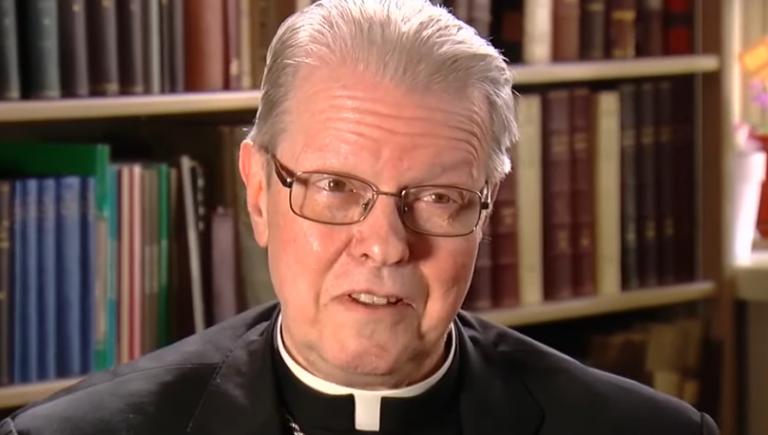 Bishop Edward Scharfenberger, above, Buffalo's Apostolic Administrator of the Buffalo Catholic Diocese said in this report that the threats against the reporter were both "un-Christian and un-American."
He stopped short of mentioning Specht by name but said the Catholic Church needs to withstand the media attention that has grown out of the clergy sexual abuse scandal.
There is no place – nor should there be any tolerance – for threats or harassment towards members of the news media or anyone else. This is against who we are as Christians but also against our nation's founding principles that guarantee freedom to the press and freedom of speech.
When asked about Lubienecki's arrest, the diocese initially declined comment and cited the ongoing criminal prosecution. It did, however, confirm that Lubienecki had been put on leave from his position as an adjunct professor at the seminary.
Yesterday (Thursday) Scharfenberger issued a statement condemning the threats.
As a church we must be able to withstand the glaring light of scrutiny – even as we seek to pierce the darkness with our own light, demonstrating Christ's abundant love, forgiveness and care for us all.