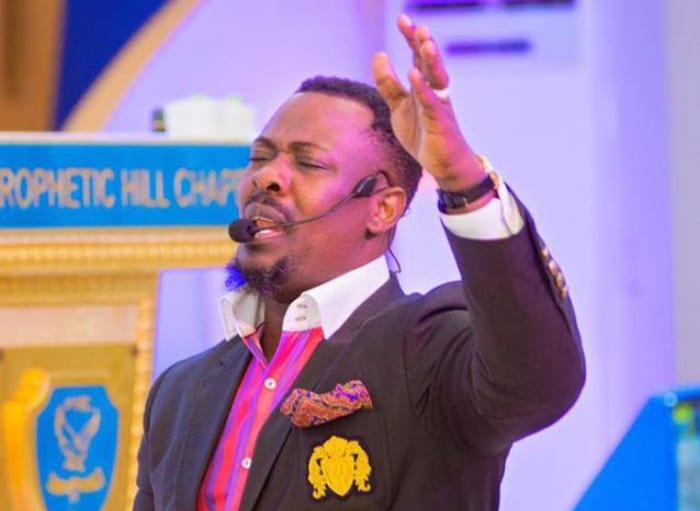 GHANAIAN 'prophet' Nigel Gaisie, above, said that the death last Sunday of NBA legend Kobe Bryant, 41, and his daughter Gianna, 13, in a helicopter crash near Los Angeles hadn't been sanctioned by God, and that he could resurrect them in exchange for $50-m.
Seven others died in the crash.
The shameless charlatan, who heads the Prophetic Hill Chapel in Accra, said, that the Lord had instructed him to bring the pair back to life.
The Lord just took me into the spirit world, and I have seen a great man fall … This news will shake the entire world because of how great this man is. I see a lot of people on social media talking about the man for weeks to come and I see a lot of sad faces.

America will mourn this great man. The Lord then instructed me to announce to the family of this man, the American embassy in Ghana and the entire world that He the Lord has not sanctioned the death of this man.
He said that he could reverse the tragedy – but only if 10 percent of Kobe's net worth were to be handed over to him.
God said to the preacher:
Nigel, tell the family of this man and tell the entire world, should they agree to pay my tithes and offerings I will use you as a vessel to bring this man and his daughter back to life.
Gaisie said that if the money was not handed over, there was no way he could perform the resurrection.
The man is worth 500 million dollars and should the family agree to give 10 percent of his income to me, I will bring them back to life. Thus sayeth the Lord!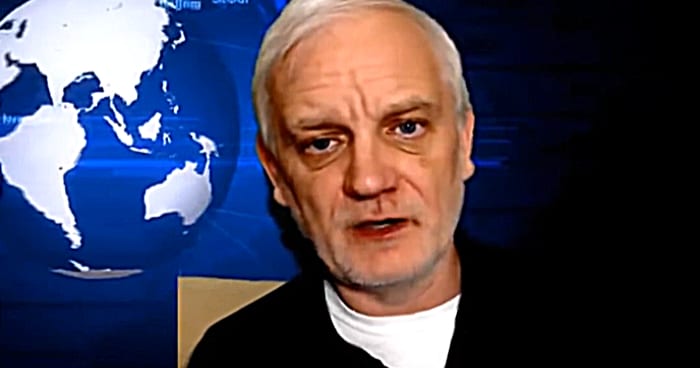 Meanwhile Right Wing Watch reports that another imbecile – American conspiracy theorist Chris McDonald, above, has suggested that "witchcraft" was used by Hillary Clinton to cause Bryant's death.
…. McDonald dedicated the first hour and a half of his "The MC Files" program last night to asserting that the recent death of former professional basketball player Kobe Bryant was an occult "ritual sacrifice" that may possibly have been orchestrated by Hillary Clinton, who everyone knows is a witch.
McDonald, an unmitigated conspiracy theorist who was recently welcomed to Capitol Hill by Republican Rep. Phil Roe of Tennessee, interviewed self-proclaimed "political occultist expert" Cory Daniel about Bryant's death.
After Daniel asserted that Bryant was undoubtedly a witch and McDonald declared that his death was obviously a "ritual sacrifice," McDonald asked the question that was on everybody's mind: Could Hillary Clinton have orchestrated Bryant's death through witchcraft?
"This is the only wild conspiracy theory I am going to ever toss out there on this program," McDonald laughably asserted. "I normally don't do this, but this is just a food for thought question."
"We all know that it is pretty much a given that Mrs. HRC … is a witch," McDonald continued. "Can a witch cast a spell on something like this to cause death and not be [known]? I'm just throwing that out. I don't know anything about this stuff, you do. Is that possible if she wanted to get rid of Kobe? Please, Right Wing Watch, don't be putting in that me and Cory are saying this; this is just a food for thought question. Do you think Hillary would be able to do it if she wanted to do it?"
Hat tip: Robert Stovold (Ghana report)