ONE of the most popular herbal liqueurs in the world is Jägermeister, created in Germany in 1934 with a logo featuring a stag with a gleaming cross between its antlers.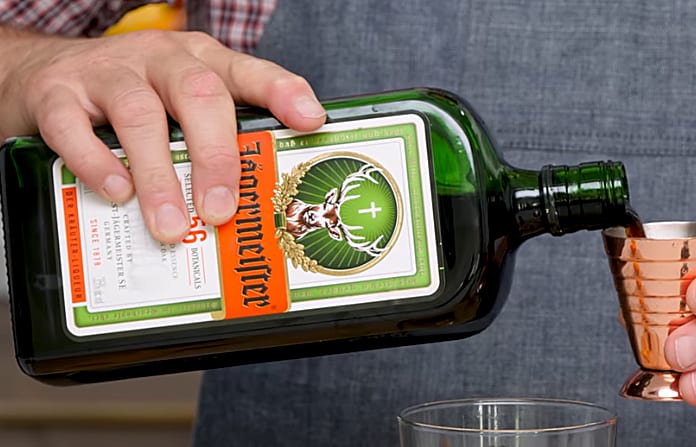 But when the company decided to apply the logo to other products – ranging from cosmetics to entertainment services – the Swiss Federal Institute of Intellectual Property blocked the move, saying it would offend Christians.
However, this week judges at the Federal Administrative Court in St Gallen disagreed, saying that Jägermeister should be allowed to use its logo for any purpose it sees fit, because its religious symbolism had been lost in the mist of time.
The logo was inspired by an alleged encounter between a church-dodging Belgian geezer named Hubertus (or Hubert), born around 656. One Good Friday, instead of joining others at Mass, Hubert a wealthy duke, went a-hunting. As he was pursuing a magnificent stag in a forest, the animal turned to face its pursuer. Hubert was astounded at seeing a a cross between its antlers – and even more so when it gave him a telling-off.  In admonishing the hunter, the stag said:
Hubert, unless thou turnest to the Lord, and leadest an holy life, thou shalt quickly go down into hell.
Well, this so terrified Hubertus that he went full-on godly, disposed of his worldly goods, became a priest and was later declared the patron saint of hunters, mathematicians, opticians, and metalworkers. Known as the "Apostle of the Ardennes", he was called upon, until the early 20th century, to cure rabies.
Despite the Swiss Federal Institute of Intellectual Property's insistence that the logo was was offensive "to the religious leanings of some consumers," the judges found this was not the case. They said that although the story behind the logo indeed stems from some nonsense concocted by Christians, today the average consumer associates it with booze rather than anything holy.
An article detailing the history of the liqueur points out that, in 1973, Jägermeister was the first company to sponsor a German football team. Players wore yellow and blue shirts that featured the logo.
I won't touch the stuff because I discovered years ago that it gives me godawful heartburn.