A WHILE back Cambridge House in Florida put into effect 'a discriminatory' policy stating, 'prayers and other religious services, observations, or meetings of any nature shall not occur … in or upon any of the common elements.'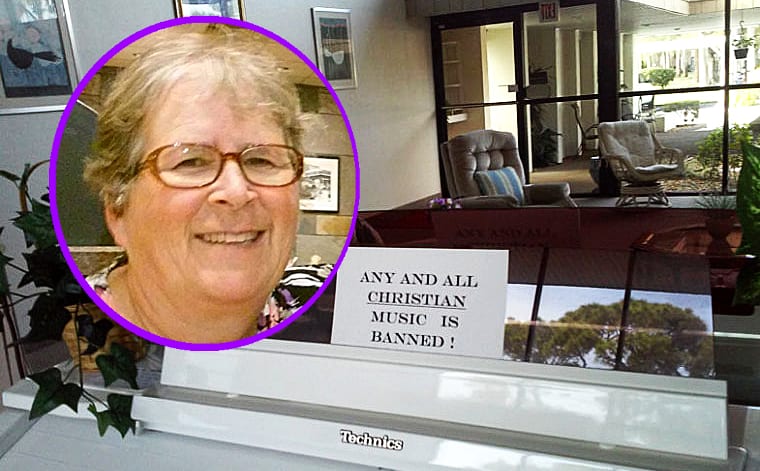 To emphasise its rule it placed a 'shocking' sign on the the piano in community room, which greatly angered Donna Dunbar, inset, a lay preacher living in Cambridge House who was told she would no longer be allowed to hold Bible classes on the premises.
So she toddled off to an outfit that takes up cudgels on behalf of 'persecuted' Christians – First Liberty Institute headed by Kelly Shackelford.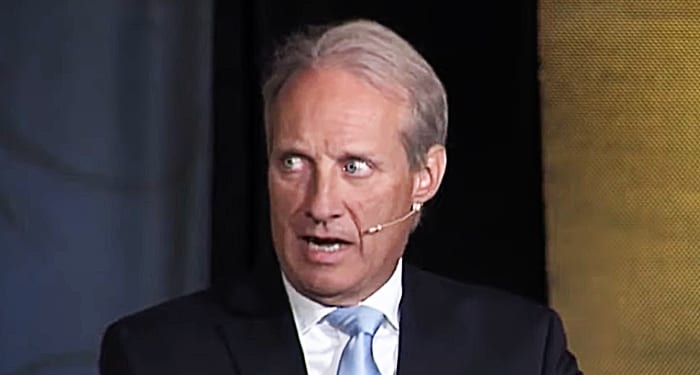 Well today, Sunday, First Liberty crowed:
We're excited to announce that First Liberty reached a settlement on behalf of our client, Donna Dunbar, a retired senior citizen in Florida who'd been denied access to her apartment community's social room for meetings based on their religious content.

The agreement is excellent news –mit states that Donna may continue to use the social room on a weekly basis to hold a Bible study without being subject to special rules or restrictions.
It added:
After First Liberty took action and filed a fair housing complaint, the U.S. Department of Housing and Urban Development investigated this blatant religious liberty violation.

Now, Donna will be able to freely live out her faith and use the social room just like all the other residents.

Her victory is more proof that we are taking part in a historic turning point when people of faith are reclaiming religious freedom at an unprecedented rate.
And it concluded:
We are reclaiming the freedoms that were once stripped away from us and restoring our God-given rights in the spaces and places where we live out our faith every day.
Reports that Cambridge House will be giving residents free earplugs are yet to be confirmed.