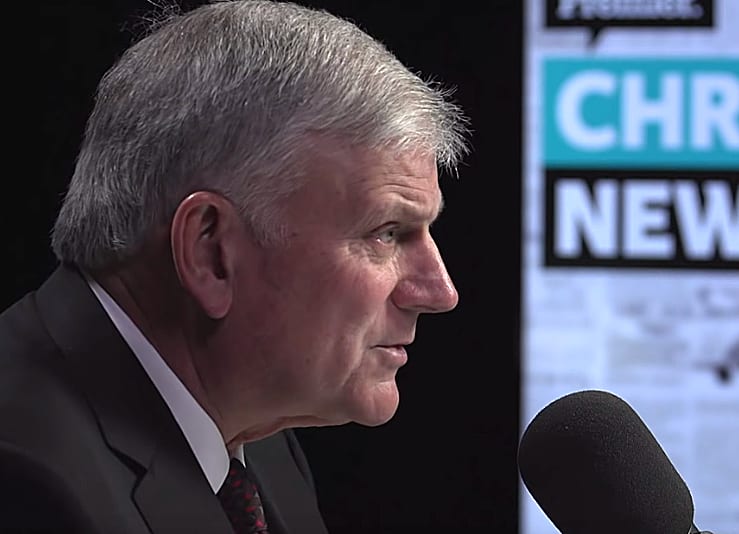 GRAHAM, getting angrier by the day over the loss of preaching venues in the UK, has invented a new word for LGBT and church groups who have led the charge to get him deplatformed.
These people, he says in a Facebook post, are:
Truthophobic. Opposition to the Gospel shouldn't really surprise us. Jesus warned that it would come. As you may know, my eight-city evangelistic tour across the UK has been met with resistance by LGBTQ activists who inaccurately claim that I am homophobic, Islamophobic, and say that I speak hate.

Anyone who knows me or has heard me speak knows that this really isn't true – but, I DO preach the TRUTH of the Gospel. Could it be, rather, that these folks are truthophobic or free-speech-ophobic?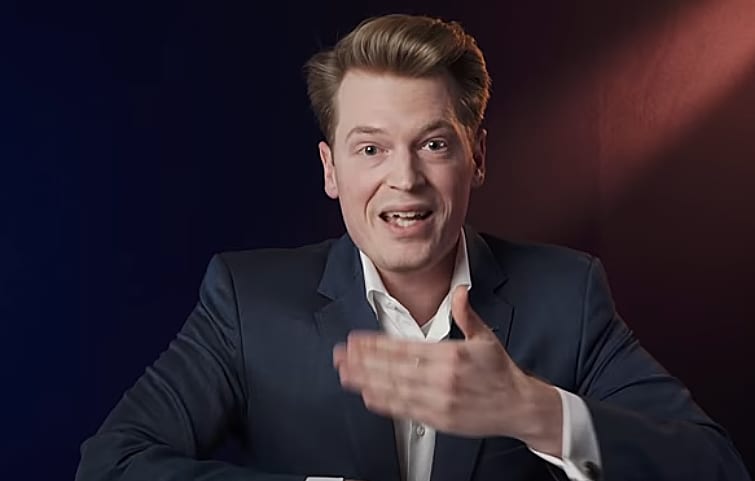 Graham embedded a video made Martyn Iles, above, Managing Director of the Australian Christian Lobby, a petulant Jesus junkie barely out diapers who excoriated those who have torn up the evangelist's booking contracts.
Said Graham:
Martyn asks if society has become so 'tolerant' that it is now intolerant of mainstream Christianity … This is really a fight for truth, and the Gospel is what is really being 'banned' from these venues. It really boils down to the fact that they disagree with the message.
Graham referenced a Facebook comment that read:
How is Christianity a hatred speech, when you're trying to save people from HELL? I call it a love speech.
"The person who made the comment is right," Graham said.
Iles, in the video, said the UK venues are guilty of discrimination.
Discrimination is the act of saying, 'You're not welcome here. We're going to ban you here.' … People seem totally blind to this … they hate the message itself. This is a fight for truth.
Beneath Iles' video one fool called Martin Mullan even managed to insert Brexit into the conversation.
It's hatred of Christianity. They hate the heritage of our democracy. They are antidemocratic. They wanted to stop democracy by trying to stop Brexit. These are a bunch of hate filled communists.
Someone called Harry Denny slapped him down with this terrific retort:
…. Christianity has nothing at all to do with Democracy and in fact Christianity is an autocracy. If you are too dumb to understand, a democracy works from the bottom up, the millions of common people tell the people they select as leaders what they want them to do. In the Christian Church a few powerful leaders at the very top tell the entire population what to do and how to behave and what is acceptable and what is not.

It is the opposite of democracy. If you think that 'communists' have anything to do with your Christianity, or your democracy or whether Brexit should happen or not had zero to do with communism except in the mind of an uneducated fool. You sound like a genuine dickhead Martin.

Some do not like change, some people like being part of Europe and have forged close ties by having holiday homes or working in other parts of Europe or have family members who do. Brexit throws all of those situations into chaos. The vast majority of people who did not want Brexit had fuck all to do with communism and everything to do with keeping things as they were.

Believe it or not, most people do not like having their lives completely upset and turned upside down by dramatic change they did not ask for.