YOGA and meditation in schools were prohibited in Alabama 1993 after the Alabama State Board of Education decided they were too skewed towards eastern religions.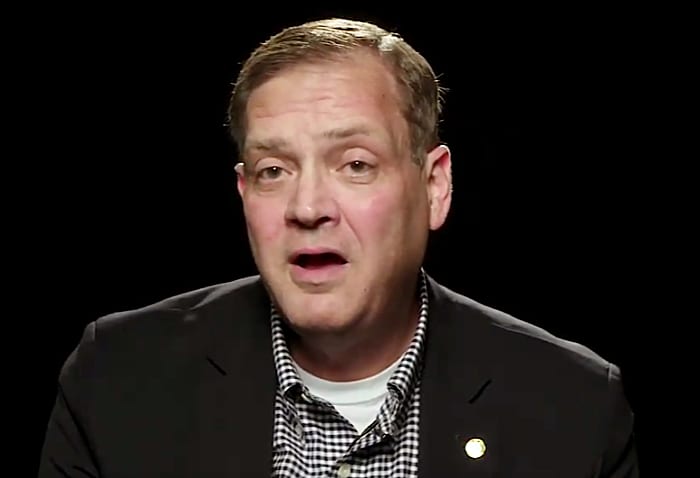 But the state is now considering lifting that ban. And if they do so, according to Southern Baptist Theological Seminary President Albert Mohler Jr, above, lawmakers considering legalising yoga will expose children to 'transcendentalists' and other undesirables bent on creating:
A spiritual practice and spirituality that would serve as a clear alternative to biblical Christianity.
He added:
Christians ought to agree that if we have an understanding of yoga and its historical context and in its religious origins, then at the very least we have to understand that there really is no such thing as Christian yoga. If it's Christian, it's not yoga. If it's yoga, it's not Christian.
Has the posturing ninny not considered the fact that not all school kids are Christians?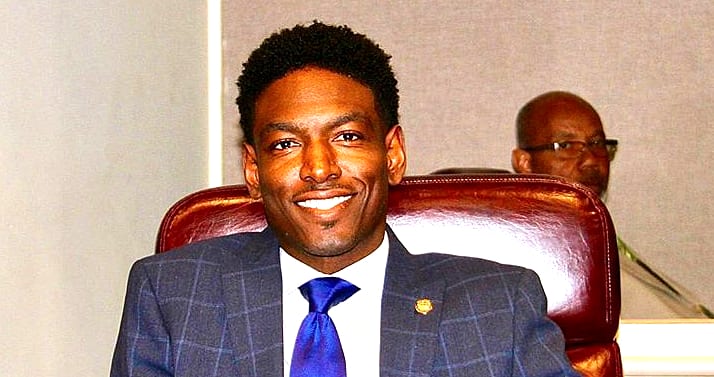 The man who wants to have the ban lifted is State Representative Jeremy Gray, above, who introduced House Bill 235:
A simple bill limited to stretching, breathing, meditation.
If the word "yoga" is the problem, Gray said this week:
You can call it mindfulness, or mindfulness movement, or whatever you want to call it, but as long as yoga is banned, you can't use it in any kind of form.
The House education policy committee approved the bill last year, but it failed to gain approval of lawmakers before the end of the session.
Committee member Rep Barbara Drummond told members after the bill was introduced last year she started doing yoga.
If you're in this statehouse mentally, it really helps you.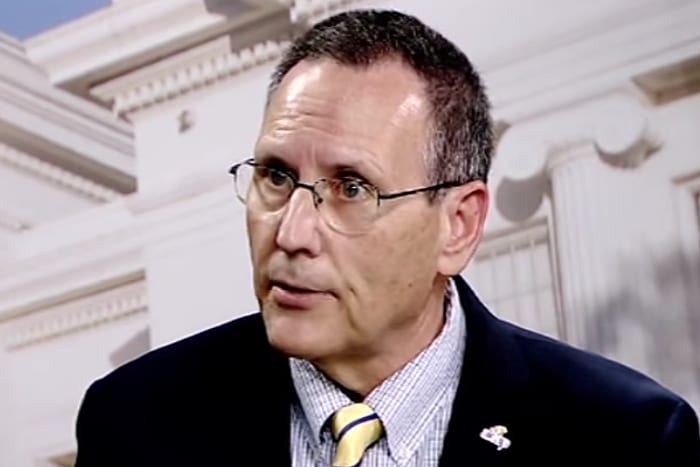 But Dr Joe Godfrey, above, spoke in opposition. Godfrey is Executive Director of ALCAP (Alabama Citizens' Action Program), which lobbies for evangelical Christian interests in the Legislature, such as opposing gambling and medical marijuana. After saying his own daughter laughed at him for expressing concern, Godfrey told committee members that yoga is a religious practice.
You can't separate the exercises from the religious meditation aspect of it. This is Hinduism, straight up. What you're doing is blatantly teaching a religious exercise that would violate the Establishment Clause.
In 2018 Godfrey explained why same-sex marriage is so vehemently opposed in Alabama:
It's because there is more stupidity biblical literacy in Alabama than most other places. The Bible clearly teaches us that marriage is between one man and women for life. Everyone teaches that, people grow up believing that. No one is willing to change the Bible around here. Society and culture needs to adjust to fit in with what the Bible teaches, not vice versa.
For the record Alabama has one of the worst performing public school systems in the country. Only 26.1% of fourth graders and 17.2% of eighth graders in the state are proficient in math. In a 2018 US Today list of 50 best and worst performing states, Alabama was ranked 43.
But Rep Danny Garrett said he'd spoken with members of churches in his community about yoga after it came through committee last year and said he didn't see a problem with lifting the ban and pointed to things that happen in school that are associated with religion.
There are a lot of other things we do – Christmas trees, Easter bunnies.
Rep Will Dismukes agreed with Garrett, saying many of today's celebrated holidays were originally:
Some type of pagan holiday that we adopted to make our own. I know churches that do yoga. We talk about prayer and meditation a lot. I think you can pray to God and do yoga, or you can think about whatever you want to.
The bill would allow local school boards to approve yoga classes under certain conditions, among them making the class an elective rather than a requirement. It reads in part:
All instruction in yoga shall be limited exclusively to poses, exercises, and stretching techniques. Chanting, mantras, mudras, use of mandalas, and namaste greetings shall be expressly prohibited.
Currently, the State Board of Education Administrative Code bans the practice of yoga as part of a broader prohibition on:
The use of hypnosis and dissociative mental states. School personnel shall be prohibited from using any techniques that involve the induction of hypnotic states, guided imagery, meditation or yoga.
The Code defines yoga as:
A Hindu philosophy and method of religious training in which eastern meditation and contemplation are joined with physical exercises, allegedly to facilitate the development of body-­mind­-spirit.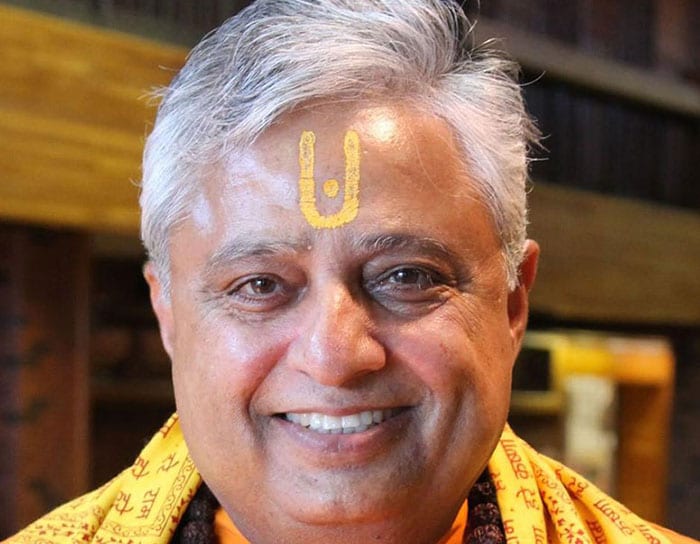 Last year Hindu spiritual leader, Rajan Zed, above, demanded an explanation for Alabama's yoga ban.
According to Zed, yoga is allowed in the state's higher learning institutions and education officials should "seriously and urgently" consider expanding the same liberty to the state's other schools.
If yoga was rewarding for the students of Alabama public universities, why was Alabama keeping it away from its K-12 public school students?