YESTERDAY we reported on the involvement of the Roger Kiska's meddling in the case of two Swedish midwives who refused to carry out abortions and were justifiably denied state healthcare jobs.
The decision by the European Court of Human Rights (ECHR) not to hear a legal challenge mounted by Ellinor Grimmark and Linda Steen came at around the same time that the UK Supreme Court refused to hear a legal challenge against Ealing Council in west London in respect of its Public Spaces Protection Order (PSPO) which was intended to stop women being harassed by Christian anti-abortion fanatics.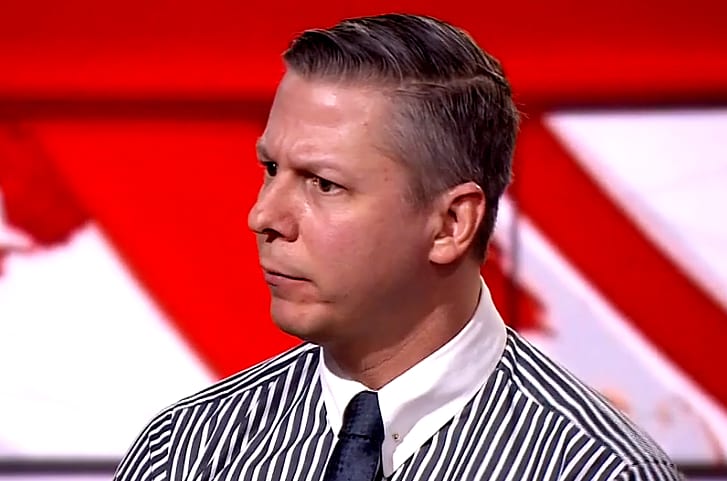 The Supreme Court decision prompted American-born but Europe-based Roger Kiska, above, of the Christian Legal Centre, to pen a piece for Britain's Christian Concern, with which he is closely involved.
Increasingly, it would seem, cultural forces are aggressively trying to wipe out any dissenting views about abortion …

We have seen an onslaught of anti-life activity at the local government level and even by some members of Parliament. In 2018, while the Home Office rejected efforts to create buffer zones around abortion facilities as evidence suggested that the vast majority of protests have been peaceful, local councils such as Ealing have nonetheless been enacting Public Spaces Protection Orders (PSPOs) which have the same legal effect as creating buffer zones.
Earlier, in 2019, he wrote an article for Christian Concern headed "UK courts becoming abortion activists" in which he attacked a High Court decision in Belfast.
In his latest article he wrote:
Life is precious. If as a society we ever get to a point where it becomes illegal to protest the taking of human life, as some abortion advocates would have, we as a society will have devolved into tyranny.

I have all the admiration in the world for those brave pro-life advocates who are facing criminal and civil punishments, and who are opposing censorship. They are modern day prophets. May their courage not be in vain.
Apart from his anti-abortion antics, Kiska is vehemently opposed to relationship and sex-ed lessons which are about to be introduced in UK schools (watch video).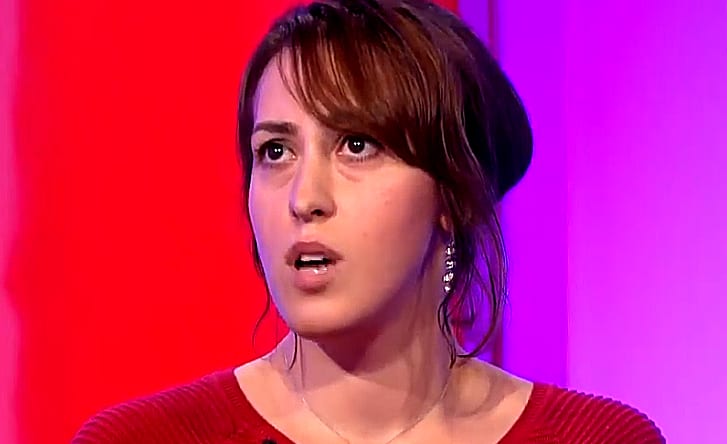 The case on which he was commenting involved Alina Dulgheriu, above, a mother who was supported by a "pro-life vigil" outside the Ealing abortion clinic. She filed a High Court challenge against Ealing in April of 2018. The High Court accepted that her rights to freedom of expression, freedom of religion and freedom of assembly had been infringed, but ultimately upheld Ealing's PSPO.
The Court of Appeal had granted permission for the challenge to be appealed, but also sided with Ealing Council in an August 2019 ruling. The Supreme Court then refused to hear her challenge
Dulgheriu is now considering whether to take the case to the European Court of Human Rights in Strasbourg. She said:
I am devastated to hear that the Supreme Court has decided not to consider my appeal. My little girl is here today because of the practical and emotional support that I was offered outside a Marie Stopes centre, and I brought the appeal to ensure that other women did not have this vital support option removed.

It is unthinkable that any council would criminalise an offer of help to a woman who might want to keep her child. Ealing Council could have taken action in a way that would have safeguarded the essential help offered at the gate. Instead, they made charity a criminal offence and removed dedicated and caring individuals from public space without justification.

It is a travesty of justice to see the courts ignoring the impact this decision will have on vulnerable women who are in desperate need of a little help and support. The voices of these women have been sidelined throughout this process, even though they will be the ones most deeply affected by the removal of this life-changing support.

I am deeply grateful to all those who have supported me in bringing the legal challenge – without their incredible generosity this appeal would not have been possible. I am discussing my position with my legal team and will be considering all options, including an appeal to the European Court of Human Rights in Strasbourg.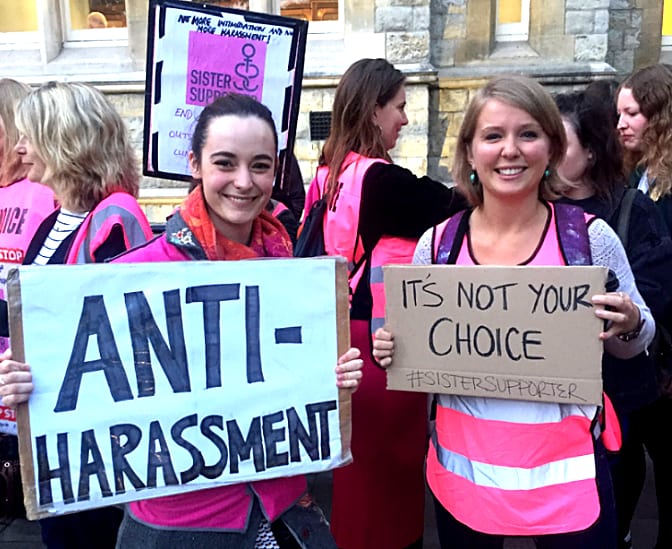 It was reported in 2019 that campaigners had renewed calls for the government to create "safe-zones" around abortion clinics across the country after the Court of Appeal upheld a ban on pro-life protests in Ealing.
Ealing Council introduced the UK's first ever exclusion zone banning anti-abortion protests within 100-metres of a clinic run by charity Marie Stopes after women complained of being harassed.
The Good Counsel Network (GCN), a Christian group which held vigils outside the clinic, denied intimidating women and argued that the ban breaches their rights including freedom of religion, expression and assembly.
In August 2019 three Court of Appeal judges unanimously dismissed the group's appeal to have the ban overturned.