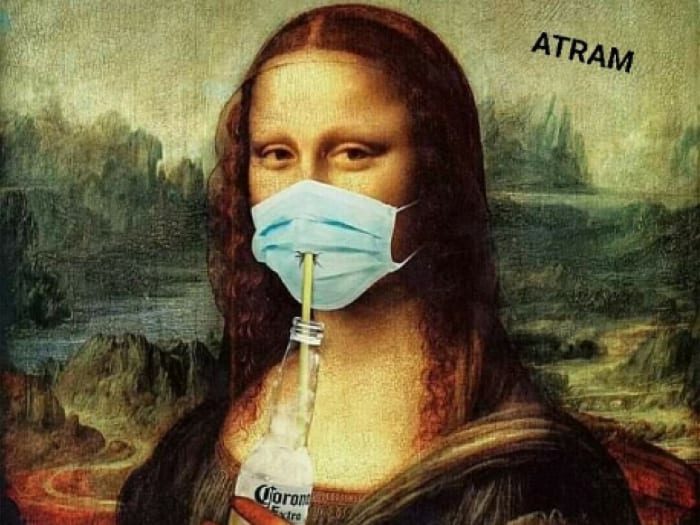 FIRST off, South Korea: A church in Gyeonggi Province, south of Seoul, sprayed salt water inside the mouths of followers out of a false belief it would help prevent the spread of the Coronavirus.
But by using the same spray bottle without disinfecting the nozzle, it resulted in 46 church-goers infected, authorities said on Monday.
Video images from the River of Grace Community Church show a church official sticking the nozzle of a spray bottle deep into the mouth of one follower after another, during a prayer gathering attended by some 100 followers on March 1 and March 8. Those infected include the pastor and his wife.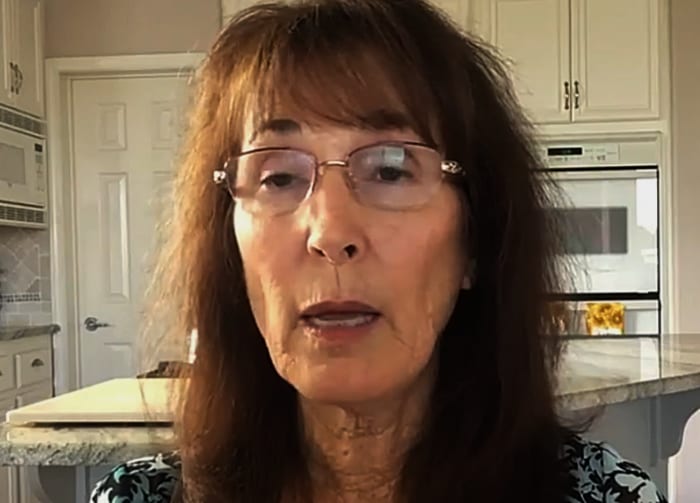 • Virus is God's plan to get women back into their homes where they belong: An American fundamentalist Christian and frothing homophobe, Lori Alexander, above,reckons the deadly disease that has killed at least 66 Americans and stricken over 3,600 people has a religious silver lining. She wrote in a Facebook post:
With the Corona virus [sic] pushing a lot of women back into their homes with their children (which is a good thing, in my opinion), here are some ideas to help you not be bored at home while being productive too.

Many of the things going on in our culture (abortion, children being allowed to change genders, pornography, sex trafficking of children, and so on) are must [sic] more destructive to our culture than this virus or the stock market crashing.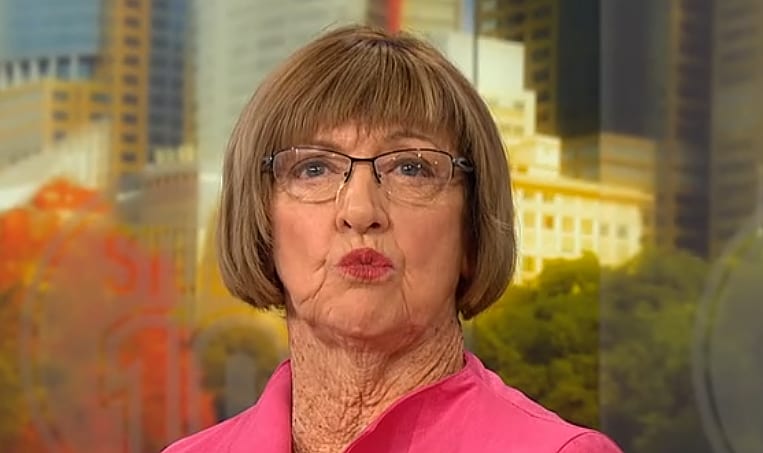 • Court spouting nonsense in Australia: Despite the Coronavirus pandemic and ban on non-essential mass gatherings in Australia, homophobe and tennis champion Margaret Court, above, has announced that her church will continue to hold services because the "blood of Jesus" will protect her from COVID-19.
Court has previously called homosexuality an "abominable sexual practice", likened gay people to Hitler, claimed lesbian tennis players "recruit" younger athletes, and suggested transgender children are "of the devil". She was named Homophobe of the Year in 2018 by GLORIAs for her dedication to homophobia.
She opened her own pentecostal church, the Victory Life Centre in Perth, Australia, in 1995.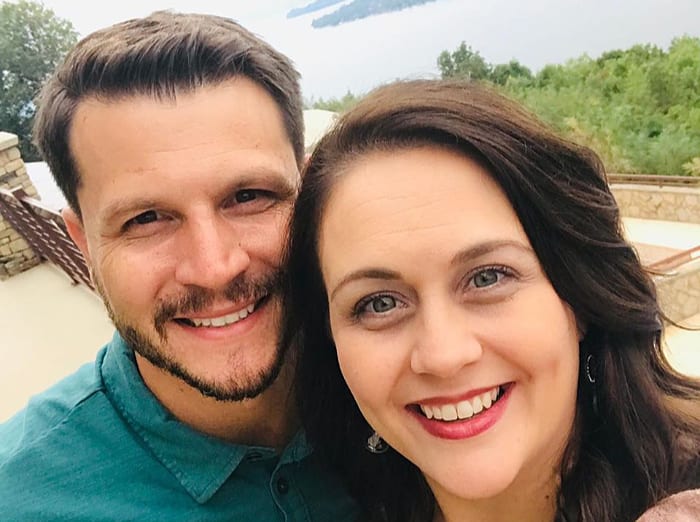 • Alabama pastor called a "monster" and an "idiot" for inviting people infected with Covid-19 to his church: Chris Bartlett, pictured above with his wife Kristan, sent out an invitation on Facebook (since deleted) that said:
So with boldness of faith if you have the coronavirus or feel threatened by such, you are most welcome at Boaz Church of God Sunday morning at 10 AM. We will gladly anoint the sick with oil and pray the prayer of faith over you! You are also welcome to fist bump instead of hand shake, smile instead of hug and have the Impact Team open the door for you.

Perhaps we have the greatest opportunity in years to show forth Greatness of our God!! God be glorified and His Son magnified and your faith edified despite any and all opposition.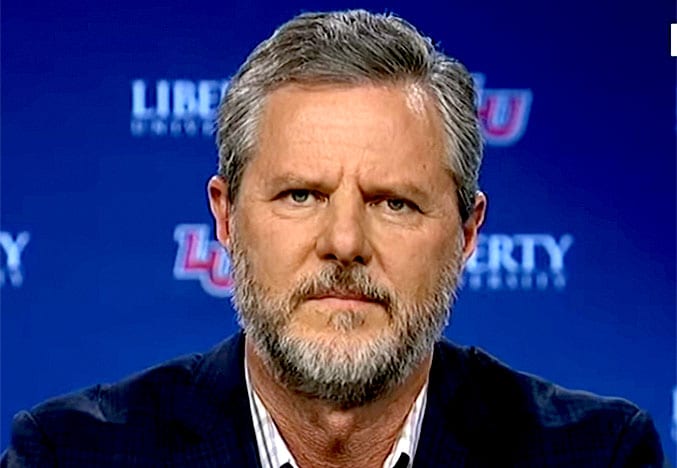 • More than 11,000 people have signed a petition regarding classes at Liberty University in Virginia: The petition was launched after the Christian university's President Jerry Falwell Jr, above, announced that students will be returning to campus after spring break.
Falwell says they won't be moving their classes online or extending break like other universities.
Cole Rav, who launched the petition said:
This petition was made to call attention to the seriousness of this virus. This is not a political issue, it is a global health pandemic that can kill populations that have compromised immune systems or other health problems. If we move classes online, we can slow the spread of the virus, and our hospitals will be able to provide adequate care and ventilators for those in the pneumonia stage of the virus.

Liberty University is extremely adept at creating online classes, as 94,000+ students are enrolled in their online program. We should be taking action like the other major schools in Virginia and transition to online classes for a period of time until it is safe to return to campus.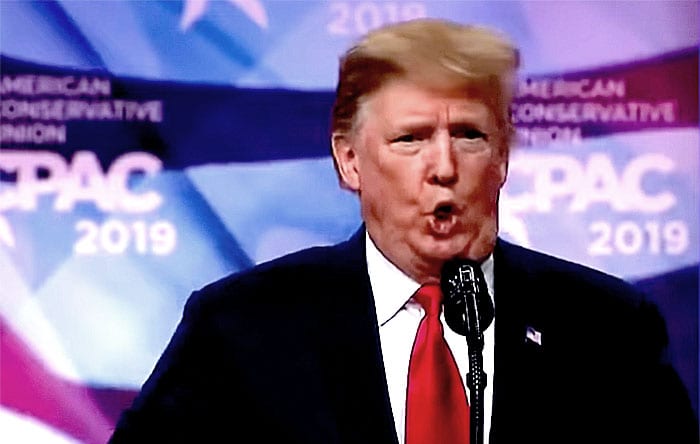 • Jewish atheist attacks Trump over Covid-19 national day of prayer: Writing for Haaretz Noah Berlatsky said:
In response to the Coronavirus pandemic, President Donald Trump declared Sunday a National Day of Prayer. In doing so, he captured in miniature everything wrong with his administration's approach to the mounting crisis.

Trump refuses to address real problems. He instead prefers to try to rally his base using divisive symbolism. He wants to govern only for his supporters, rather than for all Americans – which means that ultimately, he is not governing for any of us.

The problem is that not everyone is necessarily going to feel included when the president commands the country to pray. As an atheist, I don't feel comforted or welcomed by a call to prayer. And as a Jewish person, I really don't feel comforted by a call to prayer on Sunday. If I was a believer, and/or a congregant, I'd be praying on Friday or Saturday.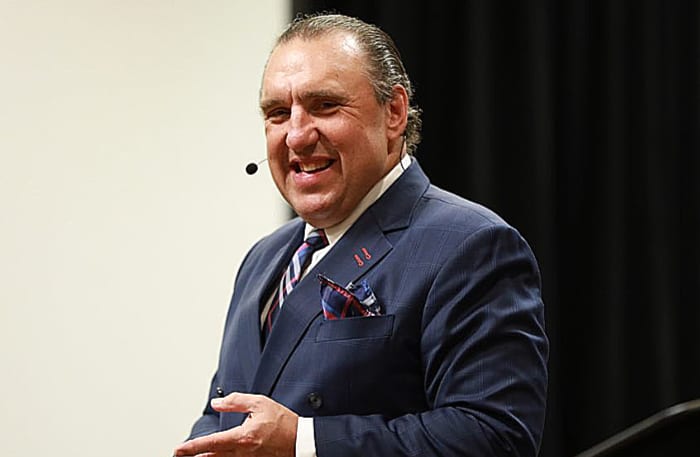 • Coronavirus pandemic is a globalist plot to kill people with vaccines: Amid the global COVID-19 coronavirus pandemic, right-wing pastor and radical conspiracy theorist Rodney Howard-Browne, above, held services at his The River church in Tampa Bay, Florida, on Sunday, where he encouraged congregants to greet one another by shaking hands because, as he said, "we're raising up revivalists, not pansies."
Howard-Browne, who was among evangelical leaders who laid hands upon and prayed over President Donald Trump in the Oval Office in 2017, dedicated most of his Sunday sermon to mocking fears about the spread of the coronavirus and calling it a "phantom plague" designed to terrify people into receiving vaccines that will kill them.
This, he claimed was all part of a plan laid out in a 2010 document called "Scenarios for the Future of Technology and International Development" produced by The Rockefeller Foundation and Global Business Network.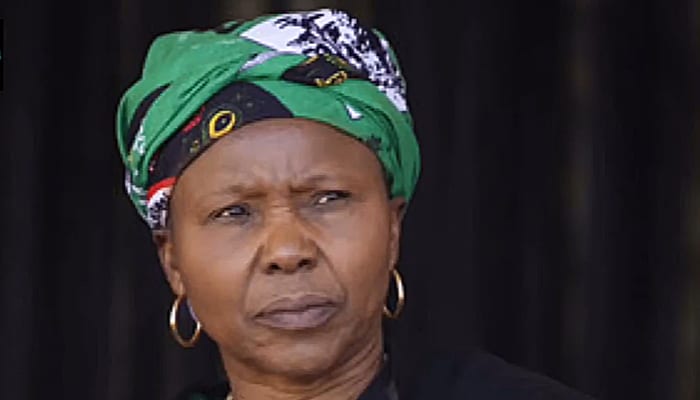 • Coronavirus is God's punishment for sanctions imposed on Zimbabwe: Zimbabwe's Defence Minister, Oppah Muchinguri, above, has called the pandemic a "punishment" of the US and Europe for imposing sanctions against members of the ruling regime over human rights abuses.
Coronavirus is the work of god punishing countries who imposed sanctions on usThey are now staying indoors. Their economies are screaming just like they did to our economy.
• A Church in the English city of Norwich has all its toilet paper stolen. Within the the report, there a link to a Facebook post by the Newport Oregon Police department, appealing to people not to call 911 when the run out of bog rolls.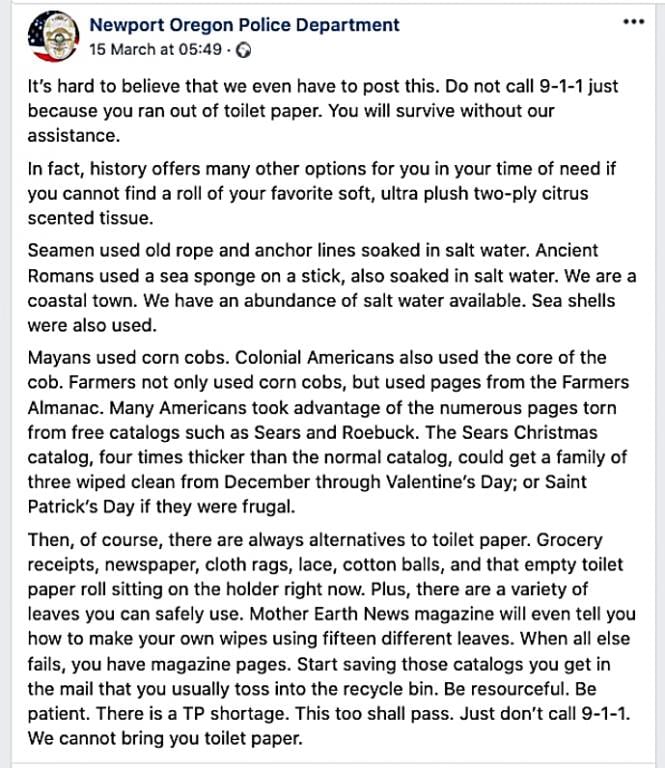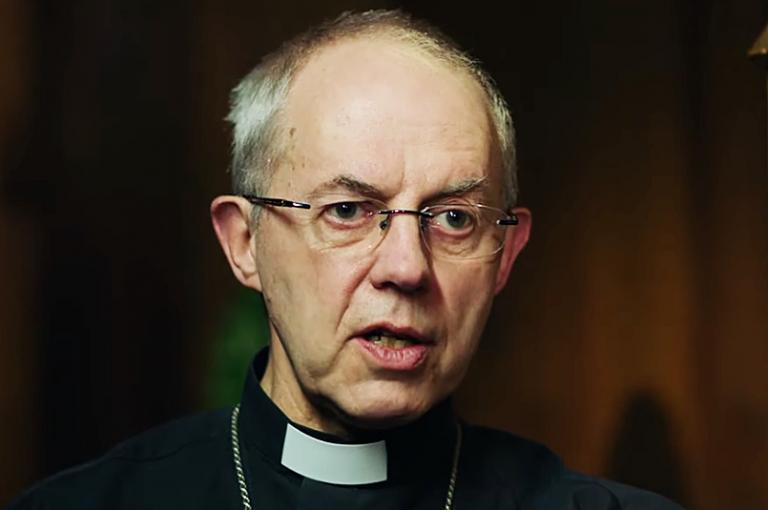 • UK apes America by announcing a national day of prayer this Sunday: The head of the Anglican Church, Justin Welby, above, and a bunch of cohorts from other denominations – collectively called Churches Together in England – have announced day of prayer for the global pandemic. They write:
This Mothering Sunday, 22nd March, we are calling all churches to a National Day of Prayer and Action. At such a time as this, when so many are fearful and there is great uncertainty, we are reminded of our dependence on our loving Heavenly Father and the future that he holds.
And that, folks, wraps up today's round-up.
Hat tip: BarrieJohn (Court and Zimbabwe reports)