FUMING today over my enforced quarantine – the result of the Spanish Government's declaration of a Coronavirus state of emergency that has seen some 47 million Spanish residents banned from leaving their homes with the exception of those going to work, buying food, going to a hospital, or supporting an elderly person or child in their care – I thought nothing could lift my spirits today.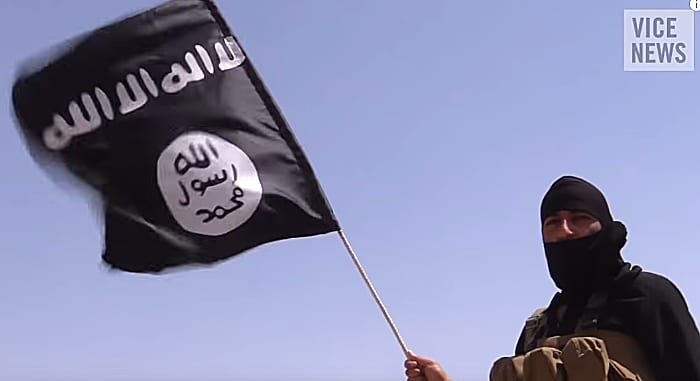 That is, until I learned that that Islamic State terrorists have been warned by their leaders to stay out of a Europe that's suffering "a plague sent by God."
The group, according to this report, has issued a travel advisory for its operatives to steer clear "the land of the epidemic". ISIS's Al-Naba newsletter refers to a new set of "sharia directives" warning against travel to Europe.
The Middle East-based group, which has in the past encouraged operatives to plot attacks in Europe, also instructed those of its followers who may have become ill with Coronavirus not to leave the region, in order to prevent the disease spreading.
The newsletter says that the "healthy should not enter the land of the epidemic and the afflicted should not exit from it". It also instructs followers to "cover their mouths when yawning and sneezing" and to wash their hands regularly.
It also refers to a "plague" described as a "torment sent by God on whomsoever he wills", adding:
Illnesses do not strike by themselves but by the command and decree of God.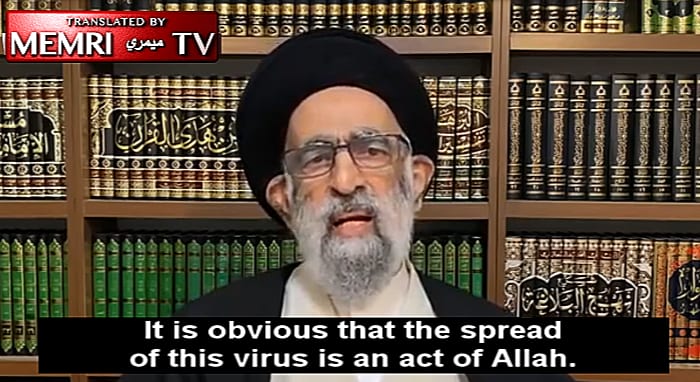 Pretty much the same message, but aimed at China, was broadcast at the end of February by Shi'ite Iraqi Islamic scholar Hadi Al-Modarresi, above, who is based in Qom, Iran. He said in a video that the spread of Coronavirus is undoubtedly an act of Allah that is divine punishment against the Chinese for their treatment, mockery, and disrespect towards Muslims and Islam.
It is obvious that the spread of this virus is an act of Allah. How do we know this? The spread of the Coronavirus began in China, an ancient and vast country, the population of which makes up one seventh of humanity. More than a billion people live in that country. The authorities in that country are tyrannical and they laid siege to more than a million Muslims and placed them under house arrest.

The journalists in that country began to mock the niqab of Muslim women and they forced Muslim men to eat pork and drink wine. Allah sent a disease upon them and this disease laid siege to 40 million [Chinese people]. The same niqab that they mocked has been forced upon them, both men and women, by Allah, by means of the state authorities and officials.

Islam forbade people from eating insects, but [the Chinese] mocked this matter. And there you have it, this disease spread from the world of animals – be it bats, ants, or snakes, the result is the same – to the human world and it has scared humanity in its entirety.
A few days later Al-Modarresi contracted the virus but is now recovering.
Hat tip: BarrieJohn (Hadi Al-Modarresi report).