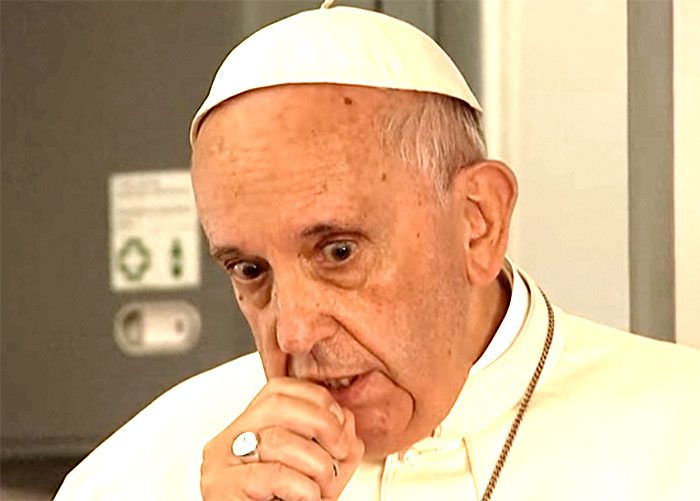 IN WHAT now is looking like a not-too-smart a call, Pope Francis earlier this month prayed that priests would find the courage to visit those who are sick and offer accompaniment to health care professionals and volunteers working during the Coronavirus pandemic.
Today it was reported that at least 18 priests have from the disease in Italy, compared to 13 medics.
The diocese of Bergamo northeast of Milan appears to have been ravaged the most by Coronavirus. At least ten of its priests have died.
Like doctors, Italy's priests come in contact with the disease's most serious cases. And like doctors, priests are known to congregate among themselves in close quarters, creating the perfect conditions for contagion.
One priest, Father Claudio del Monte, said:
Dressed in a mask, a cap, gloves, a robe and protective glasses, we priests walk around the halls like zombies.
Enrico Salmi, bishop of Parma, said:
It is painful to see the priests fall sick. Sometimes it happens (to them) out of pastoral zeal. They enter the intensive care unit where, naturally, no one is supposed to go.
A later report puts the number of dead priests at 30, with at least 28 due to COVID-19. In addition, two convents, one in Rome and one in Grottaferrata, a town near the capital city, have been isolated as the majority of religious sisters in the communities have tested positive for the virus. In total, 59 nuns have been affected.
Meanwhile it's reported from New Jersey that:
Catholic priests are doing their part to heroically battle against the Coronavirus, finding creative means to not only deliver the sacraments to the faithful but also to beg God for mercy and deliverance.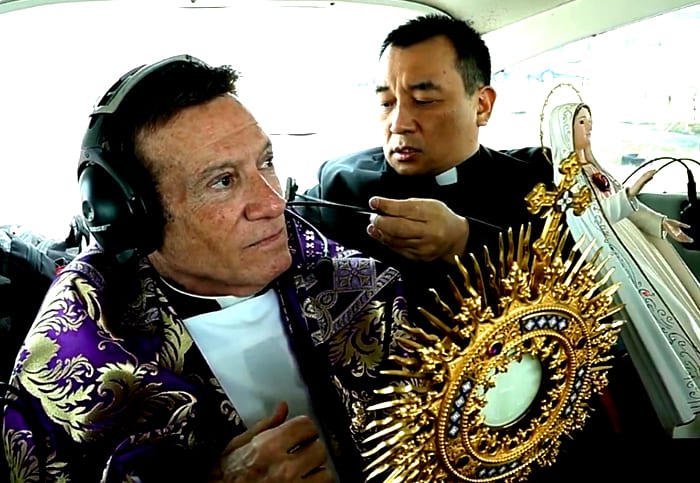 With the help of a pilot parishioner, Fr Anthony Manuppella, pastor of St Gianna Beretta Molla Parish in Northfield, New Jersey, took an armory of holy weapons, including a Virgin Mary figurine, into the skies above the Diocese of Camden to do battle with the virus by praying for God's protection, for the sick to be healed, and for the end of this "modern day plague."
He said:
While we're up in the plane, with Jesus in the Holy Eucharist, the Blessed Sacrament, and a statue of our Blessed Mother, I'll be chanting the litany of the saints because traditionally that is the prayer that we've said in the past when countries, especially in Europe, have been hit by the various plagues.

After the litany of the saints, there are many, many intercessory prayers to combat the virus, to combat a pandemic, or plague if you will. And so I'll be praying those and other prayers as well as we go over the whole diocese of Camden.

And I'll bless them with Jesus and pray for their protection, pray for those that are sick to be healed, and pray also for the end, the cessation, of this modern day plague, the Coronavirus, because this is an invisible enemy, and so only the powers of heaven will be able to combat it, and with of course the help of doctors etc., but God is always Number One. We always turn to Him.

I would hope that this virus would compel people to speak and think more about returning back to God, returning back to church, Seeing how fragile we are, and how much we need God, we could die any minute … we could be afflicted with this.
Hat tip: Robert Stovold (Italy report)