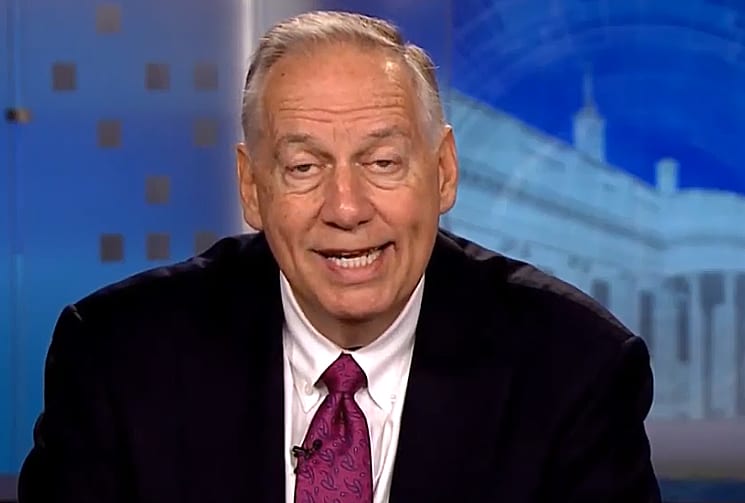 ONE of a posse of evangelical preachers invited by Trump to stalk the halls of the White House – Ralph Drollinger, above, founder of Capitol Ministries – has a theory about COVID-19: its God's wrath for allowing the 'unfaithful' to gain undue influence in America.

Drollinger, who has been leading a weekly Bible-study group for members of President Trump's Cabinet, said in a long and incomprehensible dollop of hogwash posted online:
There is only a small minority of individuals who are grossly disobedient to God. Unfortunately for the vast majority of faithful individuals in America, too many of the unfaithful have been allowed by the faithful to gain high positions of influence in our culture: high positions in our government, our educational system, our media and our entertainment industry. This is tragic, unfortunate, and costly.
Then the jackass flatly contradicts himself by gloating that the lunatics have taken over the asylum:
What is a great encouragement to me, ministering here in our nation's capital, is witnessing the groundswell of faithful individuals who have been voted into office. If my calculations are correct, and I believe they are, there are more believers in Congress and the executive branch now than at any other time in modern American history!

And he predicted:
I think great days lie ahead for our country as more and more evangelicals rise in their influence – you godly public servants – who are working so hard to deliver us from the consequential wrath we are undergoing as a nation due in large part to the misdirection of those who are rebuked by God's forsaking wrath.
He also managed to shoehorn The Gays into his twaddle-laden word salad, well-seasoned with biblical quotes.
Investigative journalist Glenn Greenwald's publication The Intercept said Drollinger's:
Evangelical lessons are carefully catered to conservative ideology, with a focus on interpreting current events through a partisan lens.
The White House prayers sessions take place every Wednesday with members of Trump's Cabinet, including Secretary of State Mike Pompeo, Housing and Urban Development Secretary Ben Carson, Education Secretary Betsy DeVos and Health Secretary Alex Azar.
Another 52 Republican lawmakers have taken part in Drollinger's Capitol Hill Bible study.
UPDATE (March 28):
The White House yesterday (Thursday) condemned slammed Drollinger's rant. Deputy White House press secretary Judd Deere said in a statement to The Hill:
These comments are disgusting and certainly not something the President believes. President Trump has no higher priority than the health and safety of all Americans, and ensuring we emerge from this pandemic stronger than ever before. The President does not attend this 'Bible class' and they are not held at the White House.
Hat tip: BarrieJohn (update).