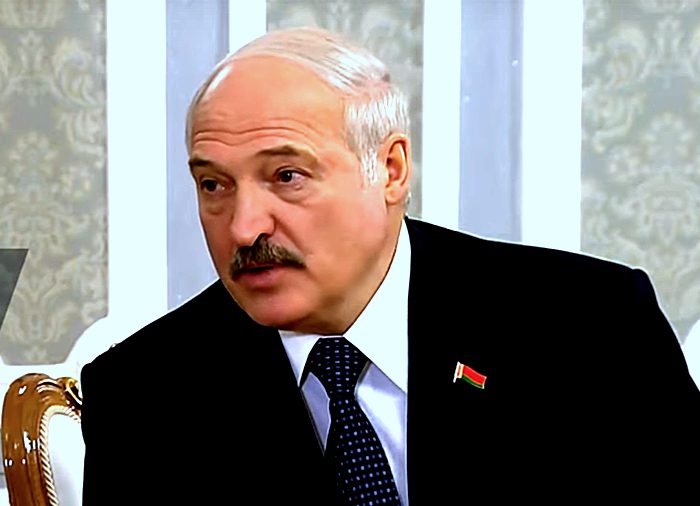 BELARUS'S deeply religious and homophobic President Alexander Lukashenko, above, wants his country to carry on regardless of COVID-19.
The authoritarian leader has famously scoffed at the pandemic as a "frenzy and psychosis" and its now reported that he's advising citizens who don't share his lack of concern to "hit the sauna, down some vodka and get back to work."
As surrounding countries have closed borders, shut down passenger transportation, banned mass events and effectively moved indoors, Belarus remains open, and Lukashenko stays defiant.
The country of 9.5 million — between Ukraine, Poland, Russia, Lithuania and Latvia — has reported 94 cases of Coronavirus.
Still, Belarus's soccer league plays on, the only one in Europe still on the field. Theaters are promoting premieres. Markets, shops, bars, restaurants and churches remain open, in the absence of any government order to the contrary.
The air force is conducting field exercises and an Orthodox Christian fair and exhibition, Easter Joy, will be held April 1-12 in the capital, Minsk, with events for families and children.
Lukashenko said on Friday:
This psychosis has crippled national economies almost everywhere in the world.
It's a theme he has pounded relentlessly in recent weeks, convinced that the unprecedented measures against the pandemic are designed to benefit some and harm others.
On March 19, he slammed the border closures by Belarus's five neighbors as useless and "absolute and utter stupidity."
In 2009 Lukashenko said that Belarus's ideology should be built on the foundation of Christian values when he met with Patriarch Kirill of Moscow and All Russia in September of that year. He told Kirill that 85 percent of the Belarusians are Orthodox believers and couldn't imagine the concept of church/state separation.
We are trying to shape our state ideology but so far there is nothing better than Christian values.
The Belarus President assured Kirill that he would always support the Orthodox Church.
In 2012, after being branded "Europe's last dictator" by the German Foreign Minister Guido Westerwelle – the country's first openly gay minister – Lukashenko retorted "better a dictator than gay".
I
n move that reflected the law that Vladimir Putin signed against gay propaganda, Belarus passed legislation in 2016 banning information that:
Discredits the institution of the family and marriage.