BACK IN January Ethnos360, an evangelical Christian missionary group proudly unveiled a shiny new black helicopter.
Conspiracy theorists have long portrayed black helicopters as sinister objects designed to do harm – and in this case they may well be right, for its purpose, according to Ethnos360's mission statement, is to advance its goal of using aviation:
To bring Jesus to indigenous tribes in the remotest regions of Brazil, Asia Pacific, Papua New Guinea and the Philippines.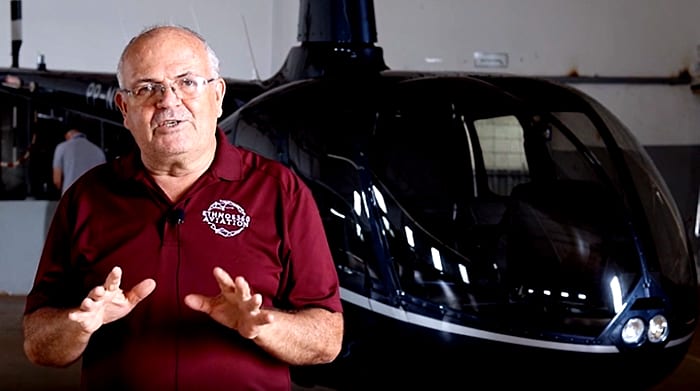 Among those at the unveiling ceremony in Brazil was Edward Luz, above, President of New Tribes Mission of Brazil, who joined 120 "grateful attendees" in dedicating the R66 helicopter that God provided so that people in the remotest parts of the world could "hear his word". Pilot Jeremiah Diedrich summed up the sentiment of the celebration:
This is not MNTB's [our mission partner] helicopter, this is not the missionaries' helicopter, this is God's helicopter that is for His glory. When we look at it, we need to remember that God provides for His glory and for the growth of His kingdom.
This month, writing for Yes! magazine, Sue Branford went to great lengths to explain why Ethnos360 should not be allowed anywhere near indigenous tribes – especially during the Coronavirus pandemic.
She pointed out that this despicable and dangerous Florida-based outfit, formerly The New Tribes Mission, plans to use the helicopter in defiance of rules laid down by FUNAI, Brazil's Indigenous agency, which has banned missionaries from making contact with people in remote villages.
The fundamentalist Christian group's venture could also spread dangerous infectious diseases, including COVID-19, to isolated tribes utterly lacking resistance and immunity.
Indeed, the New Tribes Mission, established in 1942, had already done enormous damage to inhabitants of the Zo'é territory in Brazil as far back as the 1980s.
The Zo'é began to die rapidly from malaria and influenza – diseases to which they lacked Westerners' resistance. In 1989, FUNAI visited the missionary base and was shocked at the poor state of Indigenous health. Relations with the missionaries deteriorated and in 1991 FUNAI took over, forcing New Tribes Mission to leave.

An estimated 45 Zo'é died between 1987 and 1991. Their population, which fell to 133 in 1991, is recovering and is estimated at 250 today. But they remain vulnerable as a people to disease and the loss of their ancestral land to invading cattle ranchers and soy growers.
And where missionaries go, sexual abuse inevitably follows: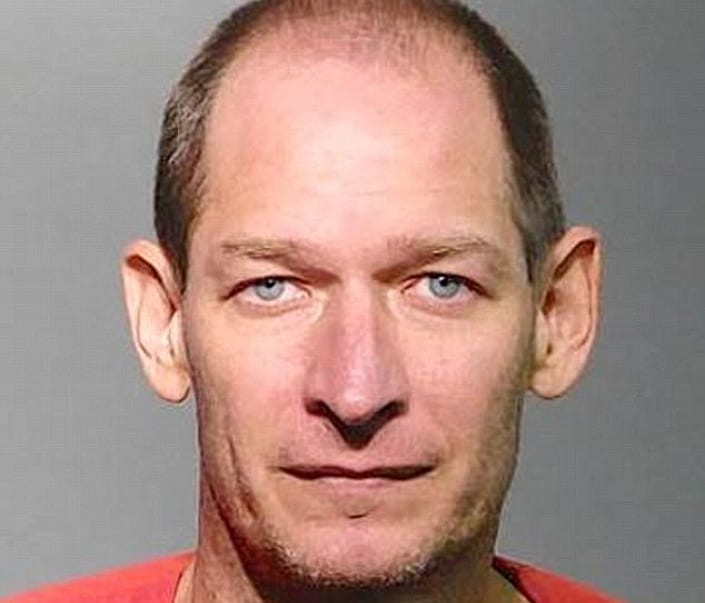 Another notorious outcome of New Tribes Mission's work in Brazil includes the case of Warren Scott Kennell, above, who served as one of their missionaries between 2008 and 2011, living with the Katukina in western Amazonas state. Over several years, he built a trusting relationship with girls as young as 12, then sexually abused them. Tipped off about these crimes, U.S. Homeland Security stopped Kennell at the Orlando, Florida, airport and found he possessed more than 940 images of child pornography.
According to prosecutors, Kennell identified himself in one of the photos as the man performing a sex act on a prepubescent girl. "Kennell represents the worst kind of criminal; one that preys on innocent children," Shane Folden, deputy special agent in charge of the Tampa office of the Department of Homeland Security, said in a statement. In 2014, Kennell was sentenced to 58 years in prison.
Branford wrote:
Even though New Tribes Mission recently changed their name, possibly to make a break with their controversial past, the group openly admits that their vision remains the same. Contacting isolated Indigenous communities has been the organization's prime raison d'être since its founding in 1942, when it set out to bring Christianity to the world's most isolated communities, however difficult or dangerous it is to reach them.

The first issue of NTM's official magazine, Brown Gold, published in May 1943, summarized their mission: 'By unflinching determination we [will] hazard our lives and gamble all for Christ until we have reached the last tribe regardless of where that tribe might be.'
Human rights organizations warn that the threat to Brazil's isolated peoples is now escalating.
Laura Greenhalgh, Executive Director of the Arns Commssion, speaking at a March 2020 meeting of the UN Human Rights Council, said that Bolsonaro's aggressive socio-environmental policies are already putting isolated Indians at risk of "genocide."
And the dangers are likely only becoming greater as the Coronavirus pandemic takes hold in Brazil; the nation currently has 300+ confirmed cases. Bolsonaro, who until recently dismissed the pandemic as a "fantasy," was reported last week to have tested positive for the virus, then negative, while several of his staff, including his press secretary, have either contracted COVID-19 or are under observation.
Douglas Rodrigues, with the Department of Preventive Medicine at the Federal University of São Paulo, who works with Indigenous populations, has urgently warned of the dangers of coronavirus to isolated Indians:
Measles and chicken pox have killed Indians, but the great villains of this story have been respiratory illnesses and Coronavirus is one more of these.
Branford concluded:
With the rapid spread of COVID-19, Brazil's underfunded health system will certainly struggle to cope – especially among remote Amazon Indigenous peoples who feel deserted by the public health service under Bolsonaro. Isolated Indigenous groups, vulnerable to Western diseases, if contacted by Ethnos360, will be at extreme risk.