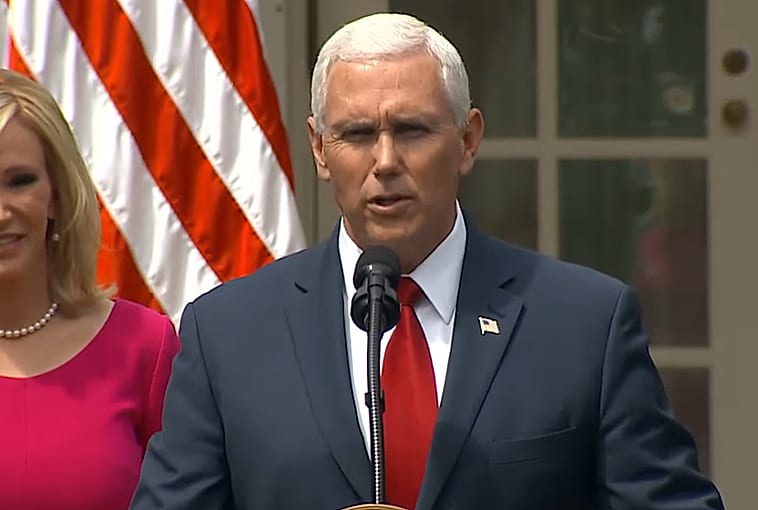 MANY churches across America may have been forced to suspend services because of you-know-what, but US Vice President Mike Pence insists they still need money and people must not stop tithing.
At a White House press briefing yesterday (Saturday) Pence explained that:
All the ministries are continuing to play a vital role in our communities and we encourage your continued support. And of course the chorus of prayers that is coming up from communities of faith around the country is making the difference that it always has in the life of this nation.
He and President Donald Trump had promised to:
Remind people that on the weekends that you're not in the pews, it's still a good idea, if you can, to go ahead and make that donation.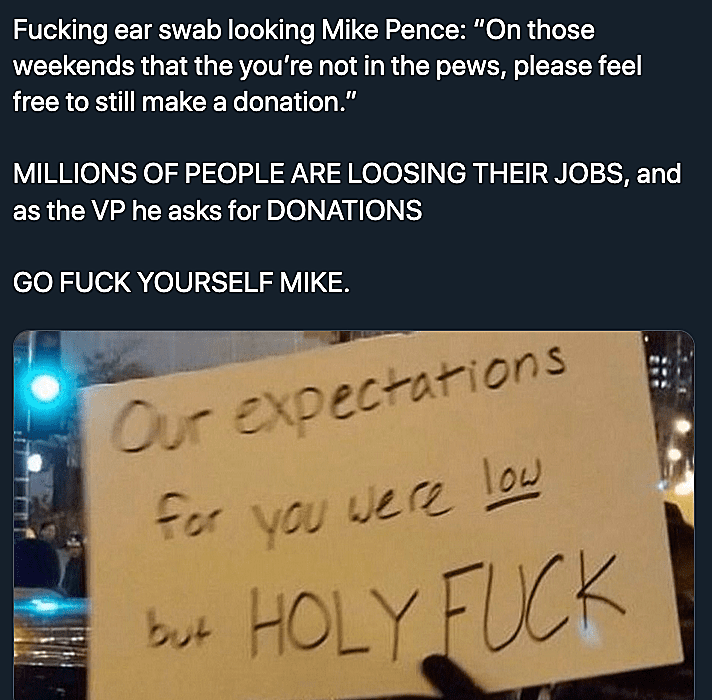 Reaction was as swift as it was furious. Writing for the Political Tribune, Stephen D Foster Jr reported that people on social media were beside themselves with anger. He wrote:
The government is not supposed to promote religion, but that's exactly what Pence and President Donald Trump promised religious leaders during a phone call earlier in the day — in addition to promising that they would tell people to keep sending them money no matter what.

This is a blatant solicitation for religious donations, and Pence's use of the word 'pews' made it pretty clear that he is talking primarily about Christian denominations.

As for those religious 'leaders', it's likely they are the televangelists Trump often pals around with such as Robert Jeffress, Paula White and others who are already wealthy enough that they can take care of whole communities single-handedly without money from struggling members of their congregations.

As more and more Americans lose their jobs and their paychecks, asking them to continue donating money to the church is outrageous. And Twitter users lashed out in disgust.
He added:
Using a press conference meant to inform people about a pandemic to promote religious donations is despicable and Pence should be ashamed of himself for sinking so low. This is an unprecedented health and economic crisis. The last thing people should be doing is worrying about making sure churches have enough money, especially churches that already have millions and billions of dollars.