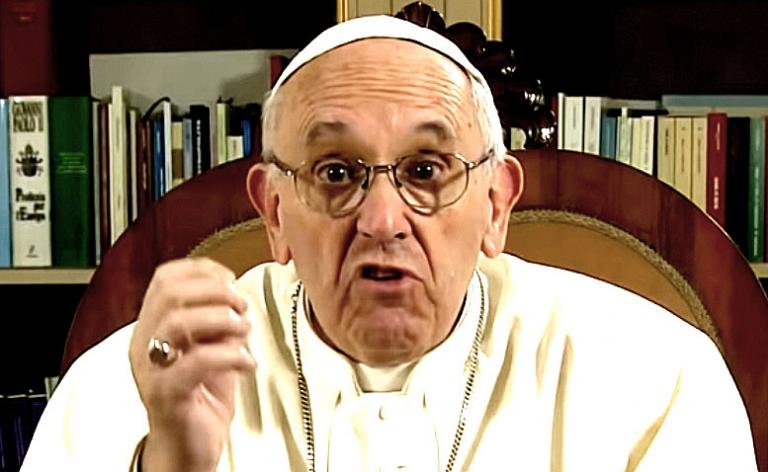 POPE Francis appears to have had a Martin Luther moment yesterday (Friday) when he said that people who cannot get to a confessional as a result of COVID-19 lock-downs 'or another serious issue', can confess directly to God, and not to a priest.
A Vatican tribunal that deals with matters of conscience, including confession, called the Apostolic Penitentiary, issued a notice Friday, stating that though absolution of sin is the usual means through which sins are forgiven by a priest, in times of "grave necessity," such as now, they can go straight to God.
In Roman Catholicism, believers are required to confess their sins to a priest in order to be absolved from sin but official teaching allows for exceptions for specific circumstances.
Luther's "heretical" views regarding Catholic Confession got him excommunicated from the Church.
The Lutheran's Book of Concord is makes clear their dislike of the practice :
We have always urged that Confession should be voluntary and that the pope's tyranny should cease. As a result we are now rid of his coercion and set free from the intolerable load and burden that he laid upon Christendom. As we all know from experience, there had been no rule so burdensome as the one that forced everyone to go to Confession on pain of committing the most serious of mortal sins.

That law also placed on consciences the heavy burden and torture of having to list all kinds of sin, so that no one was ever able to confess perfectly enough.

The worst was that no one taught or even knew what Confession might be or what help and comfort it could give. Instead, it was turned into sheer terror and a hellish torture that one had to go through even if one detested Confession more than anything.

These three oppressive things have now been lifted, and we have been granted the right to go to Confession freely, under no pressure of coercion or fear; also, we are released from the torture of needing to list all sins in detail; besides this we have the advantage of knowing how to make a beneficial use of Confession for the comfort and strengthening of our consciences.
In a Mass celebrated on Friday and live-streamed from Rome, the Pope announced the decision to cut out the middle-men, priests, and allow the faithful turn directionly to God as a last resort. He said:
This is the right time, the opportune moment. An act of contrition done well, and our souls will become white like the snow. Return to your father who is waiting for you. The God of tenderness will heal us; He will heal us of the many, many wounds of life and the many ugly things we have done. Each of us has our own!
He elaborated :
Do what the Catechism (of the Catholic Church) says. It is very clear: If you cannot find a priest to confess to, speak directly with God, your Father, and tell Him the truth. Say, 'Lord, I did this, this, this. Forgive me,' and ask for pardon with all your heart.

As the catechism teaches you can draw near to God's forgiveness without having a priest at hand. Think about it. This is the moment.
A key theological objection of the Protestant Reformation centered around the abuse of the sacrament, namely that the Roman Catholic Church was using the confessional as a means to control the masses. The Reformers contended that it is unnecessary to confess sin through a human intermediary in order to receive forgiveness from or have access to God.