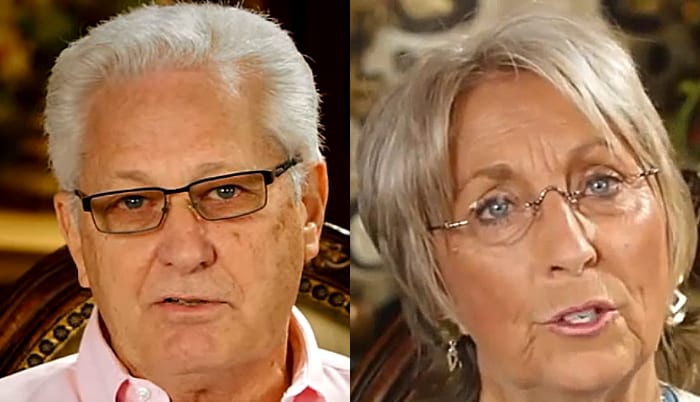 THE billionaire Christian owners of the Hobby Lobby chain – David and Barbara Green – last week notified staff that they intended keeping their stores open during the COVID-19 pandemic because Babs got a message from On High saying that staff would be protected by the power of prayer.
In a letter sent to staff, David Green – who has an estimated net worth of more than $6 billion – revealed that his wife was a "prayer warrior" who'd been in touch with the Almighty:
In her quiet prayer time this past week, the Lord put on Barbara's heart three profound words to remind us that He's in control. Guide, Guard, and Groom. We serve a God who will guide us through this storm, who will Guard us as we travel to places never seen before, and who, as a result of this experience, will Groom us to be better than we could have ever thought possible before now.
Hobby Lobby, which is based in Oklahoma, is the nation's largest privately-owned arts and crafts store with over 900 locations across the nation and 43,000 employees.
As stated on their official website, Hobby Lobby is taking precautionary methods to prevent shoppers and employees from catching COVID-19, such as "enhanced cleaning" and prohibiting "all international travel," but they have not shut their doors, and employees are expected to show up for work.
The statement added:
If an employee is suspected of having COVID-19 based on symptoms and/or known direct or indirect exposure, we will send that employee for medical care and to self-isolate at home, and will promptly coordinate with public health officials.
His March 19 letter was addressed to "all the wonderful employees of Hobby Lobby and Mardel" and said:
To help ensure our Company remains strong and prepared to prosper once again when this passes, we may all to 'tighten our belts' over the near future'… I ask that you all pray for our health and a return to normalcy very soon.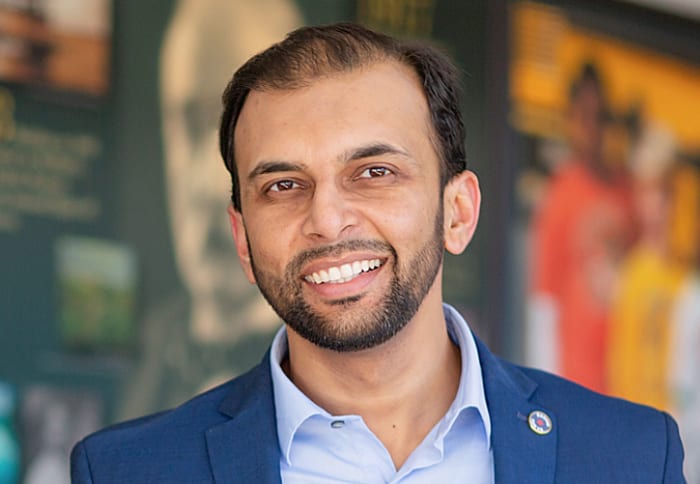 This did not go down well on social media. Among the many who slammed the company was Democrat politician, author, human rights campaigner and attorney Qasim Rashid, above, who in January announced his candidacy for Virginia's District 1 in the U.S. House of Representatives, tweeted:
Hobby Lobby CEO David Green is worth $6.4B

He could give every one of HL's 32K employees a $100K check & still have $3.2B

Instead – he pays his cashiers $10/hr, denies them paid sick leave, is warning they'll have to 'tighten their belts,' & is making them work during #Covid_19
Like the Jesus chicken chain, Chick-Fil-A, Hobby Lobby is no stranger to controversy. In 2014, it went to the Supreme Court to fight against having to be required to supply employees with birth control in their healthcare coverage.
Hobby Lobby believes that birth control amounts to abortion, and didn't want to pay for such contraception because of their Christian values. In Burwell vs. Hobby Lobby, The Supreme Court ultimately voted 5-4 in Hobby Lobby's favour.
In 2017, Green and his family donated $500 million to the Museum of the Bible in Washington, D.C. In 2018, Hobby Lobby was forced to pay a $3 million fine after illegally smuggling ancient stone and clay artifacts into America from Iraq.