LAST week, reporting for The Pink Humanist, I drew attention to the fact that the appearance of an 'open lesbian' in Disney's new animated movie Onward, had so incensed the folk over at LifeSiteNews that they launched a petition calling for a boycott of the movie.
Officer Specter's lesbianism manifests itself in a single line of dialogue. At one point she alludes to the fact that she has a girlfriend.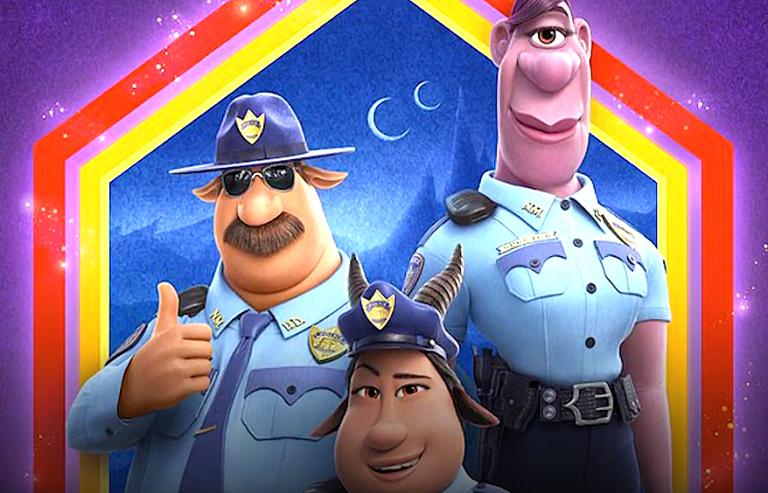 Far-right Christian LifeSiteNews is now gleefully reporting that Specter's LGBT identity been removed for Russian audiences. It quotes a Russian website as saying:
According to the reports of the viewers who have already watched the cartoon, in the Russian dubbed version, the more neutral word 'partner' appeared here, not specifying the sex of the character being discussed.
The movie has also been banned in "multiple" Middle East countries because of LGBT contents.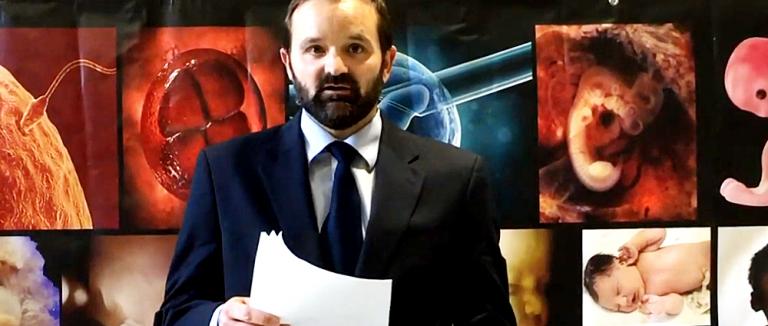 In launching the LSN petition, so far signed by more than 55,000 people, anti-abortion extremist Gualberto Garcia Jones, above, Director of Advocacy for LifeSite, screeched:
It's a relentless onslaught against our children's innocence. And, we parents have got to be just as relentless in rejecting Disney's attempt to sexualize our children.
The petition says:
By forcing the LGBT agenda on us, you are seriously disrespecting our values. The days are now over where we would give you our hard-earned dollars just so you can turn around and offend us and our children's innocence. Please do not pursue this agenda again in the future.
I wouldn't be in the least surprised if one of the signatories is UK Catholic writer Caroline Farrow, who hates "pro-gay" Disney with a passion. Last year she was told to sling her hook when she tried to deliver a petition to Disney's offices in London, then was later denied access to the US.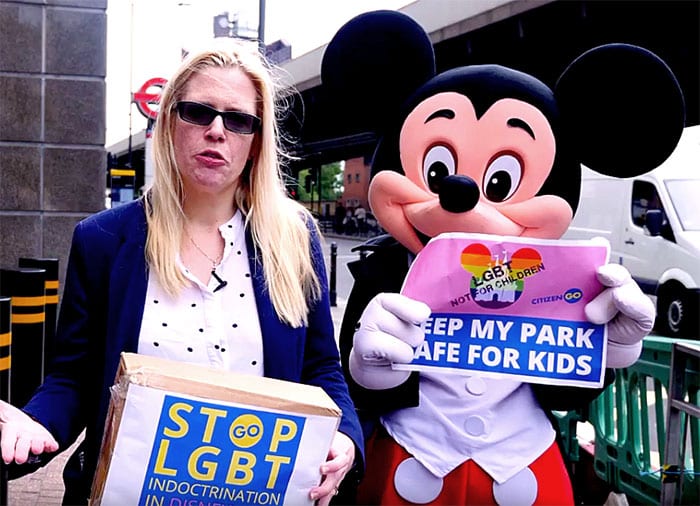 Well, the loopy Farrow is back in the news, this time over … rainbowphobia.
According to PinkNews, Farrow came over all "nervous and wary" when when she noticed that her doctor was wearing a rainbow lanyard.
She later explained why the NHS rainbow lanyard had unsettled her:
I associate rainbow lanyards with the behaviour of [GP and LGBT+ campaigner] Adrian Harrop and aggressive TRAs [trans-rights activists]. I no longer feel safe at the GP. The rainbow is a hostile political symbol with connotations of deep misogyny.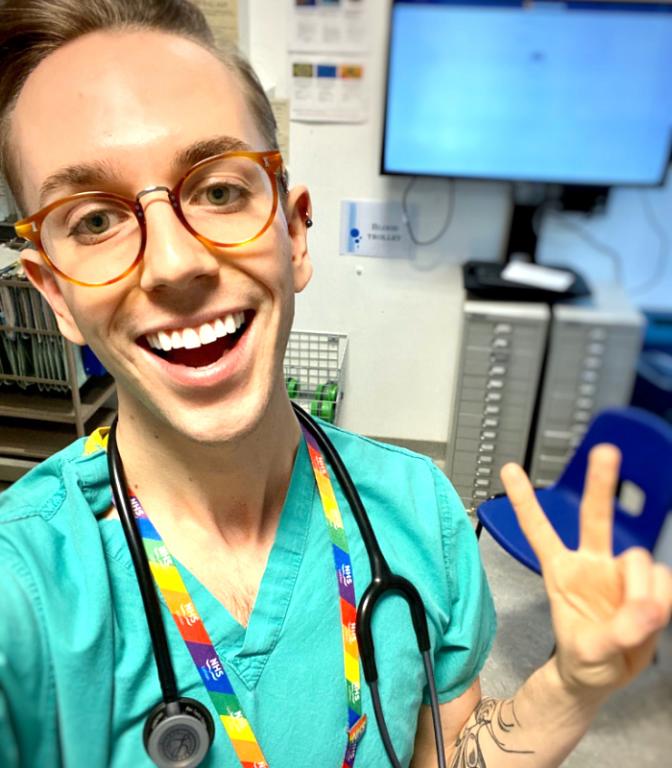 Later junior doctor Ben Taylor-Davies, above, tweeted:
Let's hope I'm not making any of my patients nervous and wary this weekend with my cheerful rainbow lanyard and pin badge.
Rainbow lanyards, and badges, were introduced by the NHS in March 2019. They aim to address the challenges that LGBT+ people often face in accessing healthcare by indicating that staff are supportive and happy to discuss their needs.
Farrow's opposition to the rainbow symbol of LGBT+ pride and inclusivity puts her in the company of users of parenting website Mumsnet, who also oppose the rainbow on the grounds it is a "divisive political symbol".
In February 2020, someone on a Mumsnet thread compared the rainbow to a Nazi flag.
Last summer, Farrow caused a Twitter storm over her opposition to the stars of London Zoo's Pride celebrations, specifically its "deviant" gay penguins.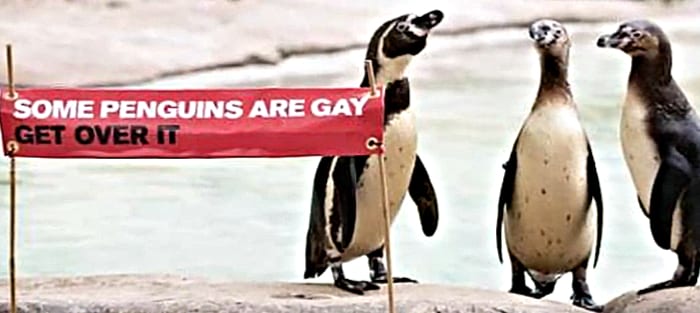 For Pride month, London Zoo put up a mini banner which says "Some penguins are gay, get over it" in the penguin enclosure to celebrate the three same-sex penguin couples that live there.
Farrow wrote:
This sign forces families to discuss a topic with their children that they feel their kids may not be emotionally ready for. It's politicisation and an intrusion into family life. People are just sick to the back teeth of being forced to celebrate the decadence of the rainbow and applaud others' private lives.
Hat tip: BarrieJohn (Farrow report)