AFTER reading an excellent article this week about Politico's Alan Wren 'binge-watching' pandemic movies whilst under quarantine, I remembered that, in my extensive movie collection, I had a copy of Contagion, released in 2011, and immediately sat down to watch it again.
The plot is uncannily like the present situation. When I first saw it I rated the movie highly but never imagined how prescient it would turn out to be.
The plot departs from the reality of COVID-19 in only one respect: the people advising social distancing and speaking about the efforts to find effective treatments and a vaccine are eminent scientists, not politicians. In the movie the President of the US is not seen; she (or he) is holed up in a bunker.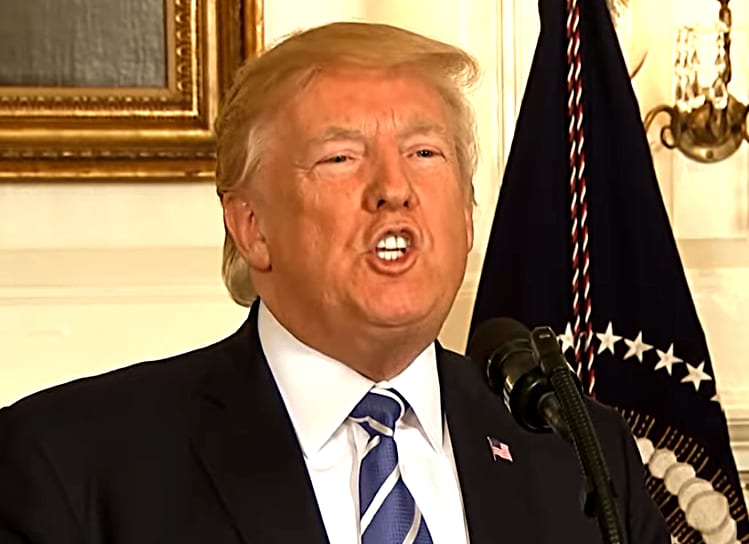 If only the same could be said of the mad muppet Trump, who yesterday (Tuesday) said that he thinks it would be 'beautiful' to see America's churches packed for Easter Sunday less than three weeks from now.
Easter is a very special day for me … wouldn't it be great to have all of the churches full … So I think Easter Sunday and you'll have packed churches all over our country – I think it will be a beautiful time. And it's just about the timeline that I think is right.
Speaking at "virtual town hall" on Fox News, Trump went on to make a host of unsubstantiated claims about the threat posed by Coronavirus and announced his intent to scale back federal guidelines on social distancing by April 12. Critics found the comments horrifying. Said political commentator Joshua Potash:
Trump is excited about the prospect of packed churches for Easter Sunday. At this point you have to wonder if he wants people to die.
The President's latest statements came just hours after New York Governor Andrew Cuomo expressed frustration with the failed response of the Trump administration, demanding to know "where are the ventilators" for his state – now the epicenter of the national outbreak. With New York's case count doubling every three days at this point, Cuomo said the urgency for action is intensifying, not lessening.
Wren pointed out in his
Politico
piece that:
In none of the virus movies I watched do we see the US President. He or she is often one of the least important characters. In Contagion, he's moved underground. In Outbreak, we only see the chief of staff, talking White House officials through the ethics of bombing a California town, executing all of its citizens to contain Mataba.

Instead, the most important characters – the ones who do the talking – are the public health officials, virologists, researchers and frontline health care workers. In the movies, scientists always offer a clear explanation and as much information as they have to concerned citizens. Politicians would only get in the way.
He added:
Trump didn't get the memo. His statements about Coronavirus have been perplexing and counterproductive. He said we have it 'under control.' He compared it to the flu. He told people with the virus to go to work. He suggested the virus would 'disappear.' Then he declared a national emergency.

In contrast, Dr. Anthony Fauci, Director of the National Institute of Allergy and Infectious Diseases, and Dr. Deborah Birx, a global health official at the State Department who is now White House Coronavirus response coordinator, are lucid, calm presenters of information – perhaps the administration's most credible spokespeople. If this were a Hollywood movie, those two would have been doing most of the talking from the beginning.
Much as I detest British Prime Minister Boris Johnson, much to his credit his daily briefings about the COVID-19 invariably feature the calm and lucid experts Wren alluded to.
Meanwhile it's reported here that the doctor who was the chief scientific consultant for Contagion says he has Coronavirus. Dr W Ian Lipkin, Director of Columbia University's Center for Infection and Immunity, shared his diagnosis while talking about the virus on "Lou Dobbs Tonight" on Fox Business Network on Tuesday night.