ALARM bells sounded after it was widely reported that Franklin Graham's Samaritan's Purse had set up a COVID-19 field hospital in Central Park. The reason: the outfit is notorious for attempting to bring Jesus to people afflicted by diseases or disasters in various parts of the world.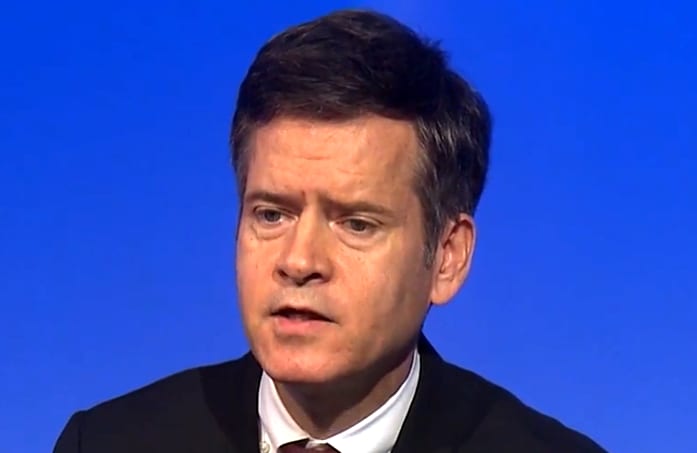 One of those who raised concerns about SM's involvement in New York's battle against Coronavirus was NY state Senator Brad Hoylman, above. In a statement sent to NBC News, he called on Franklin Graham to:
Publicly assure LGBTQ New Yorkers that they will receive the same treatment as anyone else at the Central Park field hospital.
He added that it was:
A shame that the federal government has left us in the position of having to accept charity from such bigots. This health crisis is too delicate to leave to televangelists, purveyors of faith, to handle our medical needs.
Hoylman said on his own website:
COVID-19 doesn't discriminate, and neither should Franklin Graham. It's unacceptable that a New Yorker infected with COVID-19 could be subjected to discriminatory treatment from an organization whose leader calls us 'immoral' and 'detestable.'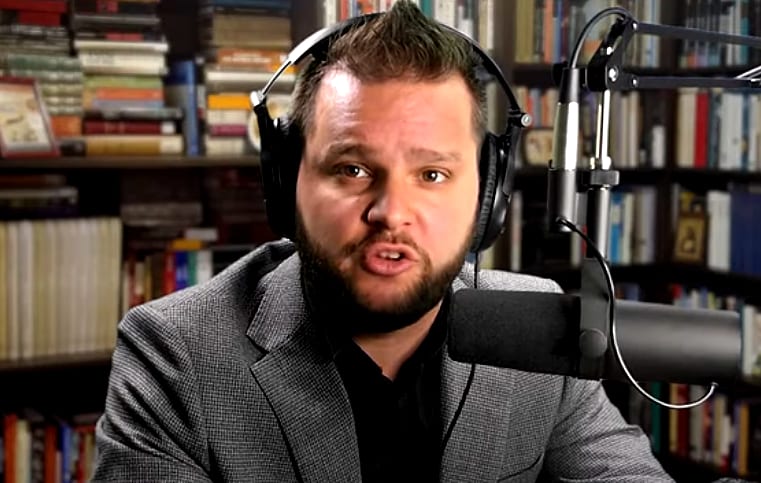 Pointing out that Hoylman – horror of horrors – is gay, Jonathon Van Maren, above, writing for LifeSiteNews beneath the misleading headline "LGBT activists slam New York COVID-19 field hospital – because it's run by Christians", said:
This statement was a vile attempt to simultaneously smear and virtue-signal, as everybody is fully aware of the fact that the medical professionals with Samaritan's Purse treat everybody they can, and that there is no religious test to determine who gets treatment.
He then said that Hoylman was by no means not a lone voice expressing concern.
City Council Speaker Corey Johnson joined Hoylman's condemnation, stating that it is 'extremely disturbing' that Samaritan's Purse has been permitted to set up a field hospital and warning that he will be 'monitoring the situation closely and making sure our city's values are being represented at all times.' Mayor Bill de Blasio told the media that he was 'very concerned' about the values of Samaritan's Purse.
Van Maren added:
These New York politicians, it seems, are too ignorant to understand that medical professionals will be treating the pandemic patients, not Graham personally. They also appear to miss the irony of the fact that Samaritan's Purse is necessary because of the failure of local politicians like themselves (who conveniently blame the federal government in order to deflect responsibility.)

And in all of this, they reveal once again that they are small-minded, bigoted, and silly men: So ignorant that they do not understand the Christian faith that has animated charity work and transformed societies for 2,000 years, and so hate-filled that they find it 'disturbing' that Christian volunteers are permitted to step in and save lives.
He claims that anti-Samaritan's Purse sentiment was triggered by Judah Robinson, a reporter and producer with Now This News, who tweeted a photo of volunteers setting up a huge tent with the caption: "The makeshift hospital in Central Park is being built and run by Samaritan's Purse, the relief organization run by the notoriously anti-LGBTQ+ minister Franklin Graham."
The mainstream media soon picked up the story, with NBC running the headline "Group behind Central Park's COVID-19 field hospital run by antigay evangelist." The field hospital, NBC reported, "has raised eyebrows because of a request for 'Christian' volunteers and a policy that volunteers adhere to its 11-point Statement of Faith.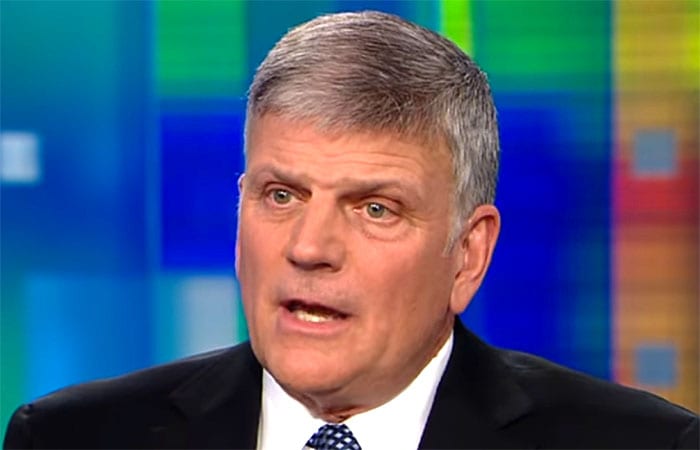 Graham, above, responded to this wave of concern by saying in a statement to NBC News:
Samaritan's Purse treats everyone we help the same. We do not make distinctions about an individual's religion, race, sexual orientation, or economic status. We certainly do not discriminate, and we have a decades-long track record that confirms just that. This is a time for all of us to unite and work together, regardless of our political views. Let's support one another during this crisis, and we pray that God will bless the efforts of all those battling this vicious virus.
Hat tip: Stuart Hartill