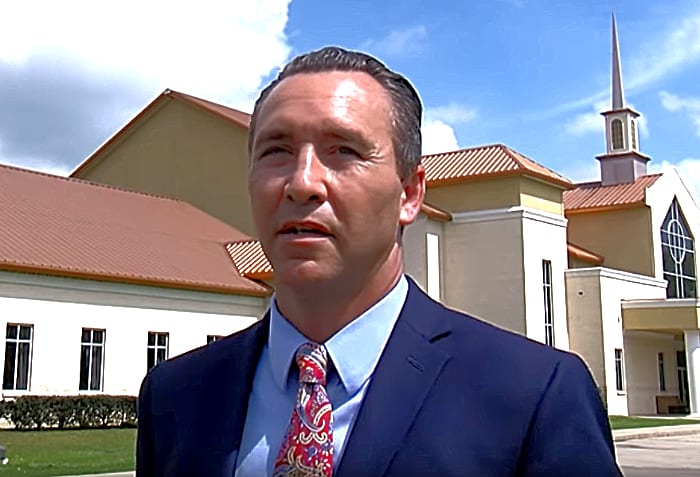 • Pastor says "true Christian" would be willing to die from Covid-19: Pastor Tony Spell, above, of Life Tabernacle Church in Baton Rouge said yesterday (Wednesday) that if his church members die from Coronavirus, they've done so in the name of religious freedom.
Spell was charged with violating an executive order that bans churches from holding large gatherings, but showed his defiance last Tuesday by holding a service that was attended by over 1,000 people.
The Bible teaches us to be absent from our bodies so we can be present with the Lord. So like any revolutionary, or like any zealot, or like any pure religious person, death looks to them like a welcomed friend.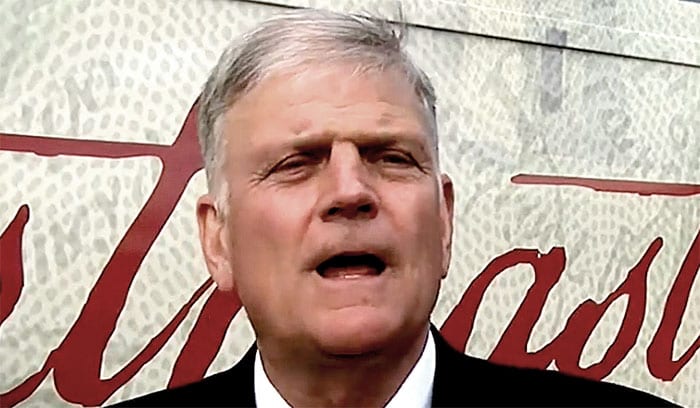 • Evangelist Franklin Graham practically admits that COVID-19 has presented an opportunity to proselytise at New York field hospital: Interviewed by Fox News, Graham said:
This is a very serious situation. We need God's help. Of course, in Central Park, our doctors and nurses are Christian men and women. We pray for our patients. We have chaplains there to pray for our patients. We care for everybody that comes in. And of course, we want people to know that God loves them and He hasn't forgotten them. We are there to care for them in Jesus' name.
He claimed that pandemic is the "result" of sin that exists in a "fallen world" that has "turned its back on God."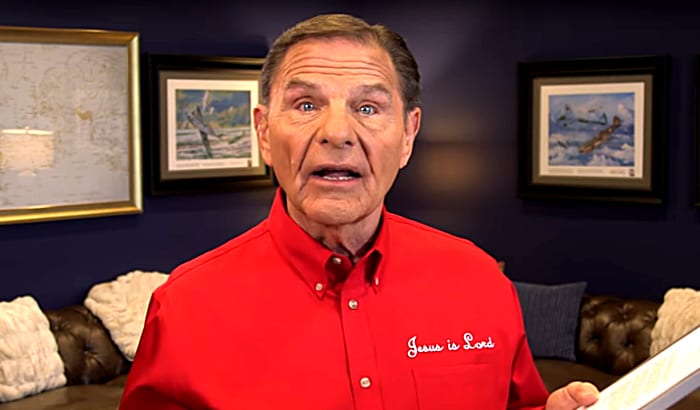 • Televangelist blows "wind of God" through TV screens to destroy Covid-19: Kenneth Copeland who tried to heal people who have contracted COVID-19 through their televisions last month, has now adopted a different approach.
Standing in an empty church, accompanied by just four members of Kenneth Copeland Ministries, he delivered a sermon in which he screamed:
Wind, almighty, strong, south wind, heat: Burn this thing, in the name of Jesus. Satan, you bow your knees. You fall on your face.
He then shouted "COVID-19", before blowing hard into the camera. He continued:
I blow the wind of God on you. You are destroyed forever. And you will never be back.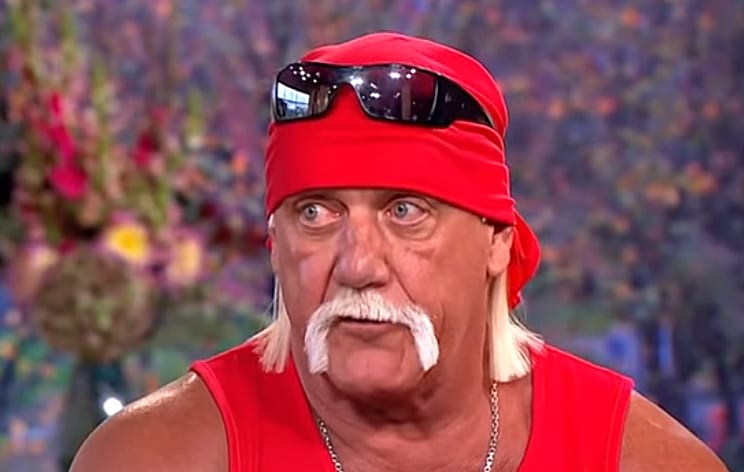 • Ex-wrestling star says a COVID-19 vaccine is not needed: WWE Hall of Famer and self-confessed racist Hulk Hogan thinks the Coronavirus pandemic is a message from God, and so the world doesn't "need a vaccine".
The WWE legend has taken to social media to comment on the ongoing coronavirus pandemic, and he insisted people need to focus on faith rather than material things.
He wrote on Instagram:
Maybe we don't need a vaccine. Maybe we need to take this time of isolation from the distractions of the world and have a personal revival where we focus on the ONLY thing in the world that really matters. Jesus.
The 66-year-old – real name Terry Bollea – claimed people were worshipping idols. He was referring to athletes, actors and musicians. He insisted God brought on the virus to change people's attitude.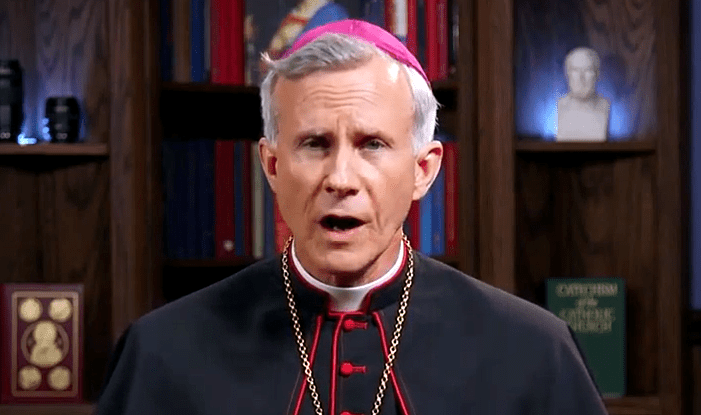 • Catholic bishop will refuse COVID-19 vaccine of it's made with fetal tissue: Joseph Strickland of Tyler, Texas said he "will refuse" a potential vaccine for the coronavirus if it is made using tissue from "aborted children."
In a tweet, he expressed his sadness over the fact that:
Even with Covid-19 we are still debating the use of aborted fetal tissue for medical research.
Pro-life organisation Children of God for Life, which focuses on the question of ethical vaccines, had found out that several of the leading COVID-19 vaccine developments are using aborted fetal cells.