A PENTECOSTAL preacher, previously embroiled in a Slavic real estate scandal that ended with one of his sons – a registered sex offender – being jailed for almost six years, is now at the centre of a probe involving a COVID-19 outbreak at his church in Sacramento.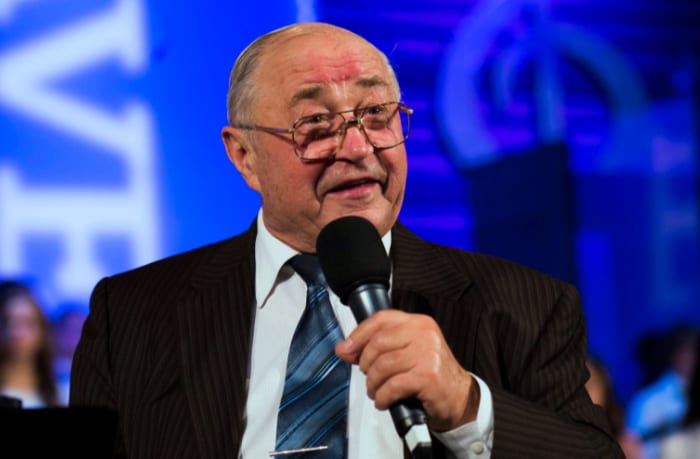 Although local health officials have put Bethany Slavic Missionary church in a suburb of Sacramento at the heart of one of the largest outbreak clusters in the county, with 71 people affected, Bishop Adam Semenovich Bondaruk, above, has vehemently denied that number.
A press release issued by the church says:
It has been reported that 71 members of this church had fallen ill. These reports are believed to be inaccurate and falsely place the emphasis on this church.
It adds that the county's total number of cases linked to places of worship:
Has been falsely linked to Bethany Slavic Missionary Church. Media repetition of such unfounded representations invite ridicule, hatred, and violence against our church community.
The church is reported to be the largest Slavic congregation in the US, with 3,500 members and a total attendance at some services of up to 10,000.
According to SlavicSac.com, last year Bondaruk and his youngest son raised bail of $100,000 to free Pyotr Bondaruk from Taft prison. He is in the process of appealing a five year and 11 month sentence imposed on him in 2015 for real estate fraud.
SlavicSac.com reported:
The bail in the form of a mortgage on the land was jointly made by the father of the financial con-artist, Pentecostal bishop Adam Semenovich Bondaruk, and his youngest son, the realtor Veniamin Bondaruk.
In a second report it detailed the extent of Pyotr Bondaruk's criminality, as well that of "that half of his sons who went down for various criminal cases both in local and federal courts."
In 1998 Pyotr Bondaruk was on trial in Sonoma County Superior Court for attempt to rape a girl. For this deed Pyotr was registered in the federal database of sex offenders, which means he does not have the right to live near schools, kindergartens and other institutions for minors … FBI agents described Pyotr Bondaruk as an alcoholic, drug addicted and a cheap parasite.
Some may argue that it's unfair to target a man for his sons' wrongdoings. I'd agree but for this:
There is reason to suspect that various pastors of Slavic churches (including Adam Bondaruk) were at the very least aware of the dirty business their parishioners and relatives participated in. This did not deter them in the slightest from continuing to brazenly promote the corrupt interests of their children. One of two things come to mind: either they were paid bribes or received interest from deals …