PROMISES made to potential investors in a God-centred scheme operated by the Church of the Healthy Self (CHS) sounded too good to be true; they would get returns of up 43 percent annually and stood to lose money only in the event of 'a nuclear war.'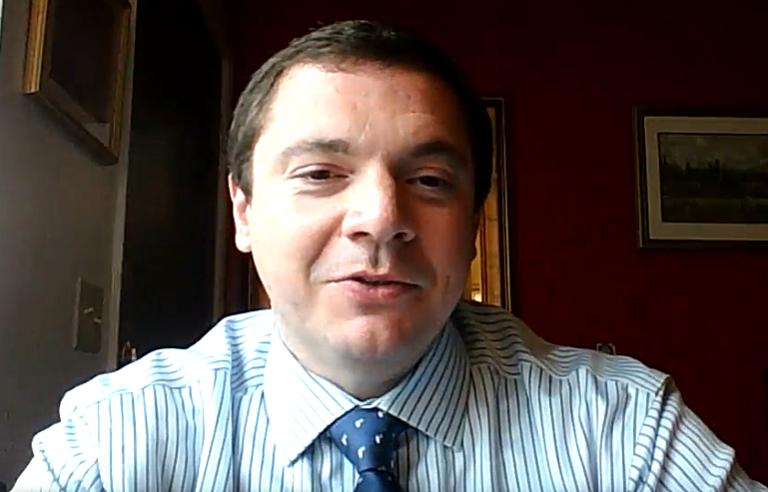 What CHS investors were not told was the the church was set up in 2014 in California by Kent R E Whitney, above, three months after he completed a 44-month prison sentence for scamming more than $600,000 from ten investors as part of a $96 million commodities scam.
The church's website (no longer operational) said its mission was:
To create a lasting gift of giving through education to spread the words of God; through prayers to bring peace of mind and wellbeing with God; and through charitable giving, delivering the maximum benefits to our members and providing the most to those in need in the name of God. With access to the right resources, people can become empowered by their own abilities and gain the confidence to fulfill their potential.
Last March, the Broke and Broker blog reported that the US Securities and Exchange Commission (SEC) has launched an investigation into the church. Among its findings was that "pastor" Whitney and cohort "pastor" David Lee Parrish promised that:
Investor money would grow tax free, and told investors that CHS would donate a portion of an investor's profits to their choice of charities. CHS explained to investors that it was able to generate high returns-as high as 43% annually – with "minimal to no risk" by investing their funds in the reinsurance industry. Whitney assured investors they would only lose money in the event of a 'nuclear war.
When the investigation was first launched it was reported here that the two "pastors" used funds from investors to purchase Rolex watches, a Bentley automobile, Gucci apparel and guns, and to pay rent ranging from $7,500 to $11,000 a month for various Newport Beach properties.
Authorities searched residences where Parrish and Whitney received mail and recovered an assault rifle with two large clips and a laser scope, a rapid-fire Uzi pistol with a silencer, pistols and several recreational guns.
Jewelry, clothing, computers, sports equipment, three cellphones and more than $53,000 in cash also were seized. Authorities also have identified at least three homes that appear to have been transferred from donors to the church.
Kyra Andrassy, an attorney with a Costa Mesa law firm hired by a court-appointed receiver to identify victims and assets:
The stories from investors are heartbreaking. We talked to some who gave everything to the church. The old adage is true – if it appears to be too good to be true, it probably is.
Well, the investigation was recently concluded and on Friday the US Department of Justice announced that Whitney, 38, of Newport Beach, has agreed to plead guilty to mail fraud and filing a false federal income tax return.
The DOJ said:
According to his plea agreement, from September 2014 until April 2019, Whitney engaged in a scheme to defraud investors through the Church of the Healthy Self (CHS), a non-profit corporation, and its related entities, including CHS Asset Management, Inc. Whitney founded these entities, operated them out of a strip mall in Westminster, and claimed to be the pastor of CHS.

At Whitney's direction, CHS representatives appeared on television and at live seminars at CHS offices to solicit investments in CHS Trust, the church's investment arm.

Recordings of these appearances frequently were uploaded onto YouTube.

Relying on these false statements, victim-investors sent more than $33 million to CHS from 2014 to 2019. As part of the scheme, Whitney directed that monthly statements be sent to victims that contained false reports of investment returns. Whitney intended to lull victims into believing their money had been invested and was consistent with the false claims made by CHS representatives.

Whitney also admitted in his plea agreement that he knowingly and willfully signed and filed a false federal income tax return that reported that his total income for the tax year 2018 was $17,539. In fact, as Whitney knew, his true income for that year was at least $452,872, of which approximately $435,333 was obtained via Whitney's CHS fraud. The resulting tax loss was at least $130,808, the plea agreement states.

When Whitney enters his guilty plea, he will face a statutory maximum sentence of 23 years in federal prison.