THERE'S not a lot of good news coming out of Brazil, a country headed by a lunatic Christian President who thinks COVID-19 is 'like a little flu or a bit of a cold' and is leading Brazilians 'to the slaughterhouse.'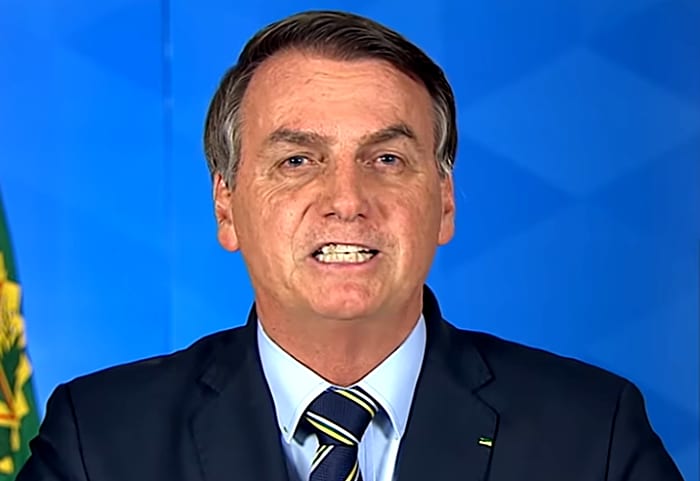 But fortunately among the many who don't think like Jair Bolsonaro, above, is Brazilian judge Fabiano Verli who this week banned a group of Christian missionaries from entering a vast Amazon indigenous reserve with the world's highest concentration of isolated tribes.
Verli cited risks from the Coronavirus pandemic as one of his reasons.
Indigenous leaders and activists hailed the decision as "historic" and expressed hope that it could prevent a genocide in the Javari valley, a remote reserve the size of Austria on Brazil's western borders.
Said Eliesio Marubo, an indigenous lawyer who sought the ruling on behalf of Javari's indigenous association Univaja.
Faced with this new Coronavirus pandemic we wanted to guarantee the rights of indigenous people to isolation.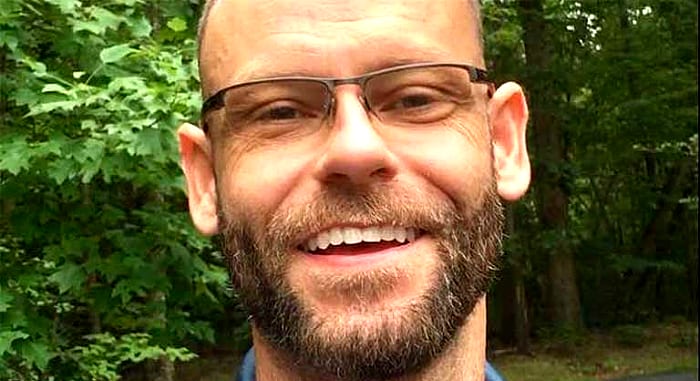 Verli banned three missionaries, Andrew Tonkin, above, Josiah McIntyre and Pastor Wilson de Benjamin, from the reserve, along with the controversial missionary group New Tribes Mission of Brazil which recently bought a helicopter to convert isolated peoples in the region.
The judge referred to recent articles about isolated groups' vulnerability to common diseases that decimated their populations in the past and authorised police and army to expel any of the missionaries found in the reserve.
Brazil has so far seen three confirmed Covid-19 deaths among its indigenous population.
Specialists from the indigenous agency FUNAI believe 16 isolated groups could live in the Javari valley. Concerns for their safety soared when a former New Tribes missionary was put in charge of Funai's isolated indigenous department.
Verli wrote that Tonkin, had been seen in the reserve and noted "clear indications of an attempt at cultural assimilation" of an isolated group.
Complaints by Marubo and Mayoruna indigenous leaders were first published in O Globo last last month. The newspaper reporting that Tonkin, from North Carolina – a leader of the Baptist missionary group Frontier International – was planning a trip to the Javari Valley Indigenous Reserve near the border with Peru.
Lucas Marubo, head of the Marubo Villages Organization of Rio Ituí (OAMI), and a member of the Indigenous Peoples of the Javari Valley Union (Univaja), said in this report:
We heard that he was having meetings, preparing to try to go in again, that he was buying supplie. They are armed, have drones and GPS… a bunch of equipment to make contact… this is our fear.
The Javari Valley is larger than the nation of Austria and protects the world's highest number of isolated tribes. Sixteen of the 26 Javari Valley indigenous groups are peoples who have chosen to remain isolated.
Yet, this is the second occasion in recent times that an evangelical group has been accused of planning contact and conversion — Ethnos360 (formerly New Tribes Mission) has bought a helicopter with that express purpose in mind.
Isolated indigenous' groups have extremely vulnerable immune systems, meaning that contagious viral respiratory diseases like flu and measles can be deadly. Entering the reserve is only currently allowed with special permission from FUNAI.
In recent years, however, deep cuts to FUNAI's budget helped result in the officially demarcated Javari Reserve seeing a sharp rise in illegal incursions by fishermen, poachers, drug traffickers, illegal loggers and wildcat miners, as well as attempted evangelisation missions by Christian religious groups.
Said José Carlos Meirelles, who pioneered the "no contact" policy adopted by FUNAI:
It's a total disaster. These guys couldn't care less about the indigenous, they just want their souls, They'll literally kill them, and the few that survive, their culture will be destroyed… It's genocide.
O Globo said Tonkin was seen last year trying to make contact with an isolated group from the Korubo tribe using a hydroplane and was preparing a new expedition. Tonkin denied this, saying it was mere "gossip".
Tonkin's Facebook page is peppered with comments such as these: