A VIRGINIA priest who established a blog in which he posted entries critical of the Church's handling of the clergy sex scandal has being removed as pastor of both Saint Francis of Assisi Church in Rocky Mount and Saint Joseph's in Martinsville and reassigned as a prison chaplain, necessitating a move two hours away.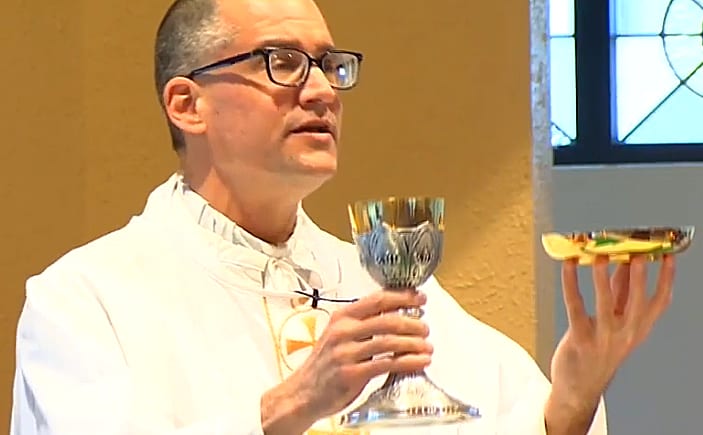 But a defiant Fr Mark White, above, of the Diocese of Richmond, says he's not going anywhere until established Church law has run its course. What's more, he relaunched the blog which he agreed to shut down in November 2019 when ordered to do so by Richmond Bishop Barry Knestout.
When the COVID pandemic brought an end to public Masses and sacramental life in general last month, White sought permission from Knestout to resurrect his blog as a means of staying in touch with parishioners who were now isolated from the sacraments and from each other.
He received no response from the bishop so he went ahead and put it back on line.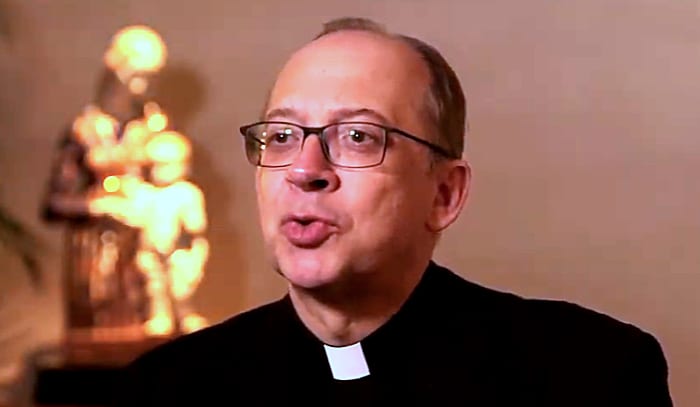 A furious Knestout, above – who accused White of using his blog to work against the "unity of the Church" and to "promote disrespect for the Holy Father and the Church hierarchy" – then demoted him.
But according to Catholic News Agency editors, J D Flynn and Ed Condon, both of whom are canon lawyers, a bishop cannot remove a pastor:
Without following a detailed and non-negotiable process defined by canon law. During this whole process, the bishop can neither remove the pastor nor appoint a replacement.
White said:
I don't intend to go anywhere until the canonical process has run its full course. As a sitting pastor, I have the right to recourse before being removed.
The issue became almost comical when when Episcopal Vicar Fr Kevin Segerblom – who had been delegated to temporarily oversee the Martinsville and Rocky Mount parishes – showed up at St Francis of Assisi parish shortly before before a live-streamed Mass was about to begin, informing him that he, not White, would be conducting Mass.
Bishop Knestout then also showed up to concelebrate with Segerblom.
In the end, all three jointly celebrated the Mass performed before a smartphone and broadcast via Facebook.
Bishop Knestout said during his homily:
Father White and I are at odds.
Knestout went on to recount that while he was Vicar General in the Archdiocese of Washington where Fr. White was ordained, and later as Bishop of Richmond, the two had a history of friction where "injuries occurred."
As such, he suggested that the ongoing drama might be based in an:
Old wound that was never really dealt with.
The next day, at St Joseph's where White was preparing for a live-stream Sunday Mass, dozens of cars converged in the parking lot – horns honking and many sporting homemade signs – as a show of support for White.
White said:
I want it to be clear that I want to be an obedient priest. All I want to do is do my duty as a priest, I don't want to be a hero. I'm resisting the bishop at this moment to guarantee that we follow the rules properly."