SAYS who? Well, Trump himself, of course. In a conference call on Saturday aimed at Catholic leaders and educators Trump identified himself as the 'best President in the history of the Catholic Church.'
In an audio recording of the meeting obtained by Crux, the President repeatedly emphasised his support for the "pro-life" movement and school choice, attempting to paint a stark contrast between his administration and what a Democratic presidency could mean for Catholics.
In his opening remarks,Trump noted that he was joined on the call by the frightful Secretary of Education Betsy DeVos and Secretary of Housing and Education Ben Carson who recently complained that Trump is not receiving enough credit for his "incredibly courageous" handling of the coronavirus pandemic.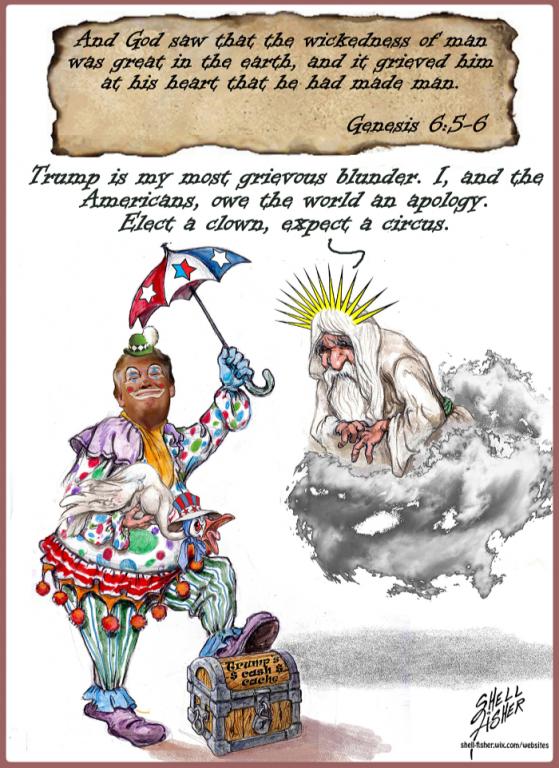 In his opening remarks, Trump thanked Catholic educators for their efforts in distance learning during the pandemic, as well as the spiritual support they are providing to families. Citing his own childhood of growing up next to a Catholic parish and school in Queens, New York, he characterized Catholic schools as:
A source of strength, hope, opportunity for communities across the country.
He also used his opening remarks to recite a number of economic accomplishments of his administration, saying that prior to the pandemic he was responsible for the greatest economy in the history the country, with the "best numbers" for African Americans, Hispanics, Asians, and women, until the economy was "unfairly hit" by COVID-19.
Trump's most frequented theme in his opening remarks was that of his commitment to "pro-life" saying that it has:
Been at a level that no other president has seen before, according to everybody. I'm just saying what everybody is saying.
Trump warned that if Catholics did not vote him for him in November that would get a pro-abortion Democractic government. He said:
You're going to have a very different Catholic Church.
Following the call, Trump took to Twitter o thank Catholic leaders for joining and to publicly announce that he would be tuning in to the live streamed Mass at St. Patrick's Cathedral on Sunday, presided over by Cardinal Timothy Dolan of New York.