THE appearance of rainbow flags bearing the National Health Service (NHS) logo has been welcomed by Christians who have taken to social media to claim that this could well the first step in wresting the rainbow symbol away from the LGBT movement.
Their joy was short-lived as they hadn't bargained for gay ingenuity and humour. Suddenly social media sites were flooded with suggestions that NHS stands for … National Homosexual Service – and that those who think the symbol has been misappropriated should calm down.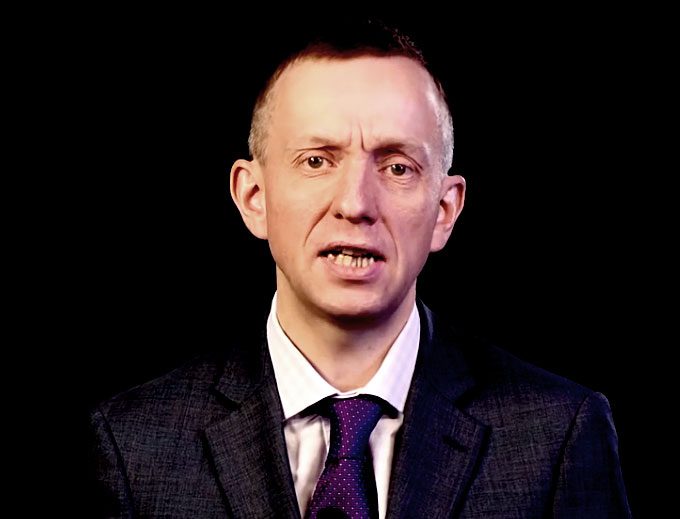 One Christian zealot – Tim Dieppe, above, of the huuuugely homophobic Christian Concern – was one of those who welcomed the NHS rainbow symbols:
One good thing that we have seen come out of this pandemic is the reclamation of the rainbow. Pictures of rainbows have appeared in many street windows as a symbol of support for the NHS rather than of LGBT pride. Rainbow flags are now being sold on eBay described as a 'Thank You NHS Rainbow Flag.' These flags are exactly the same as LGBT Pride flags.
He added:
Rainbows are there to remind us of this covenant and of God's faithfulness to his promises. When people display rainbows as a sign of hope they are reverting back to this original meaning. There is hope and beauty in the world. What may still be lost is that this is because we have a faithful and merciful God.
What that last sentence means is anyone's guess.
Those unhappy over the use of the rainbow use as a show appreciation for the NHS have some clout. For example a bus company in Plymouth has been forced to apologise for repurposing its Pride bus.
On May 16 Plymouth Citybus tweeted:
Rainbows have become synonymous with hope and the NHS during the current pandemic, so we thought what better way to show our thanks to our amazing NHS and key workers, than to re-brand our Pride bus to our rainbow 'NHS' bus? Look out for the bus on our roads soon!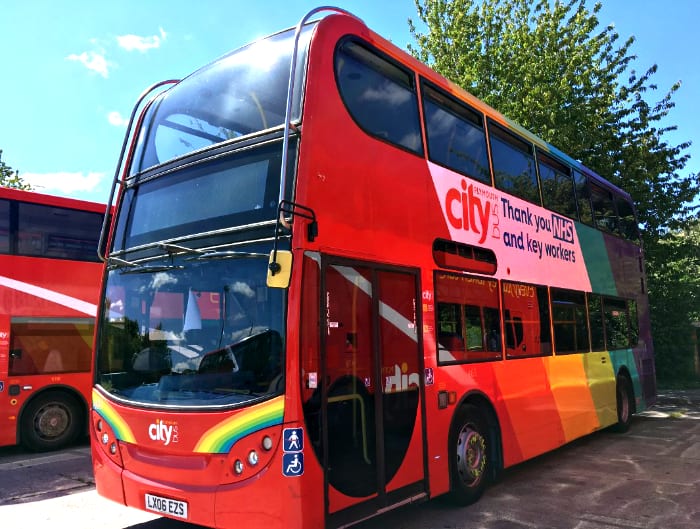 Such was the uproar that three days later it posted this tweet:

• If you wish to report any typos/incorrect info in this piece, please email me at barry@freethinker.co.uk
If you'd like to buy me a cup of coffee – and boy, do I get through a LOT of coffee keeping this site active – please click this link. By way of a 'thank you' I will send you a copy (pdf) of the rollickingly funny Atheists Limericks and Cartoons, published by the Humanist Global Charity.