A MESSAGE posted on the Australian website of the Genesis II Church of Health and Healing complains that it is the victim of 'ignorant and reprehensible harrasment' (sic) by the authorities.
It alleges that, "due to the current media lies that our site promotes the drinking of dangerous industrial bleach" its is unable to properly process orders for its Miracle Mineral Solution (MMS) – and that its site is "being messed with."
The complaint comes in the wake of action taken today by the Therapeutic Goods Administration (TGA) which issued infringement notices totaling $151,200 against Genesis II.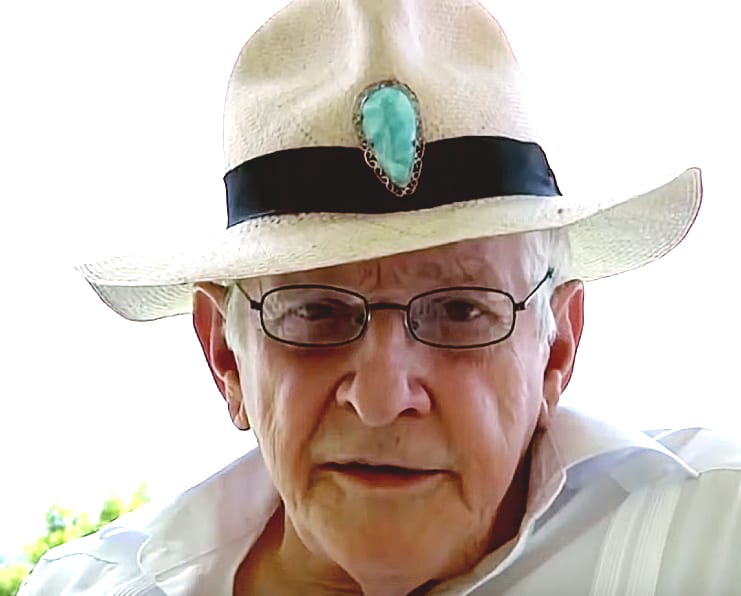 MMS is a chlorine dioxide concoction created by a charlatan called Jim Humble, above, and is being sold as a cure for Coronavirus and all manner of other ailments ranging from autism, acne, cancer and diabetes. MMS is not approved for human consumption in Australia.
The website is run by Charles Barton, who describes himself in emails to customers as a "bishop" of the Genesis II Church.
In an email Barton said:
We have no comment, except to point out that this is a shocking and egregious attack on freedom of expression and freedom of religion in Australia. The very constitution of the Commonwealth of Australia is being trashed and thrown out the window, no less.
Barton did not respond to questions about whether MMS Australia would accept and pay the fine.
A TGA spokesperson it was concerned about the harmful effects that could be caused by the ingestion of MMS.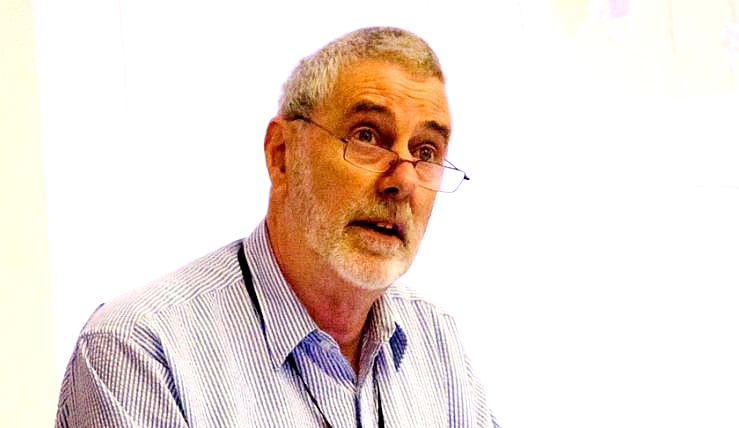 Associate Professor Ken Harvey, above, an expert in public health from Monash University, has been lobbying the TGA to ban the sale of MMS in Australia for the past 10 years. He said it was "dangerous" and it had caused death. People had been admitted to hospital after taking the stuff.
Their website is still promoting and selling these products albeit with a disclaimer that these products are 'church sacraments' and not therapeutic goods.
A TGA spokesperson that a cease and desist letter had also been sent to MMS Australia requiring it to immediately cease advertising the product.
If the advertising does not cease [by close of business on Thursday, May 14], the TGA will seek an injunction in the Federal Court of Australia.
A disclaimer on the church's website says:
Our products, their descriptions and other information posted here are not intended to diagnose, treat, cure, or prevent disease, and any apparent reference to same is inadvertant (sic) and purely coincidental. We do not believe in miracle cures, but in healthy, wholesome living and good nutrition to keep the temple of our souls, our bodies, clean and free of harmful chemicals and poisons. We also believe in the power of quiet contemplation, meditation, and prayer.
This is the second time in less than a month that the church has fallen foul of the authorities. In April the US Justice Department filed a complaint against Genesis II.
• If you wish to report any typos/incorrect info in this piece, please email me at barry@freethinker.co.uk
If you'd like to buy me a cup of coffee – and boy, do I get through a LOT of coffee keeping this blog active – please click this link.