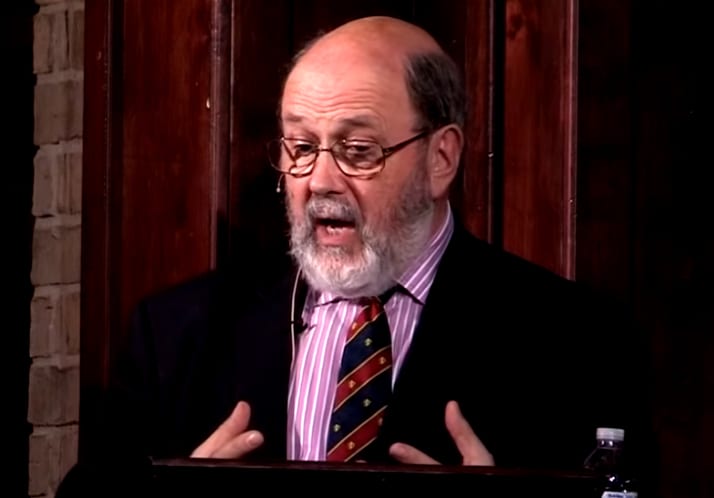 IN the beginning was Coronavirus and Christ by US theologian John Piper. Now we're about to get God and the Pandemic: A Christian Reflection on the Coronavirus and Its Aftermath, by a British theologian, N T (Tom) Wright, above.
According to Faithwire, Wright's book contains a warning that online church services, started after COVID-19 lockdowns were put in place, are turning worship into a 'hobby' .
"E-worship," he argues, could lead to the belief that Christianity is a "private" movement that:
Should have no place in public life. Thus I can still go shopping in the crowded little [liquor store] on the corner; but I cannot go and sit in the ancient, prayer-soaked chapel across the street. Worship becomes invisible. Shutting churches will appear to collude with this.

By saying that we will temporarily abolish corporate worship and join with others only on live-streamed services from the vicar's living room, we may seem to be agreeing that really we are just a group of like-minded individuals pursuing our rather arcane private hobby.
Over time, Wright explains, there is "danger" in virtual church gatherings, because they give the false impression that church is a private club only for the like-minded and cordons it off from the rest of society.
Wright went on to explain he is "concerned" with the ways in which the church has "meekly followed" secular society's lead during the COVID-19 pandemic.
It's unlikely that Wright's book will receive the same amount of publicity that Piper's book is currently enjoying, thanks to a fast-escalating row sparked by the Military Religious Freedom Foundation after the homophobic Coronavirus and Christ was sent to a bunch of military chaplains by Colonel Moon H Kim, command chaplain of US Army Garrison Humphreys in South Korea.
Shortly after, there were calls for Kim to be disciplined, but now we learn that 20 members of Congress have signed a letter urging Secretary of Defense Mark Esper to protect Christian military service members who claim they are being targeted by the "anti-religious" MRFF. The letter reads in part:
We know that many in our Armed Forces are leaning on their faiths in this unprecedented hour. It is our hope that the Department of Defense and the several branches of our military will recognize the needs of our troops, follow federal law in protecting their religious liberties, and ensure that the ongoing pandemic is not exploited by nefarious organizations bent on removing faith from the U.S. military.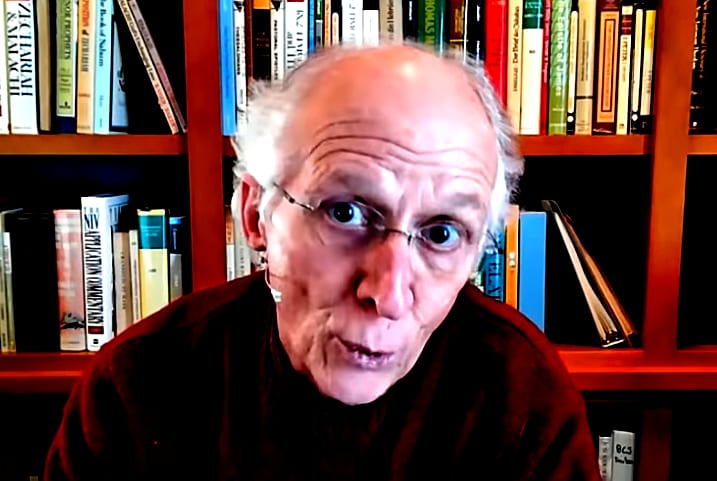 Piper, above, entered the fray this week, saying that Weinstein and the 22 chaplains who complained about Kim's action had "misunderstood" and "disliked" the key message in his book, which is that God:
Is sovereign over the coronavirus, and sends it and ends it when he wills.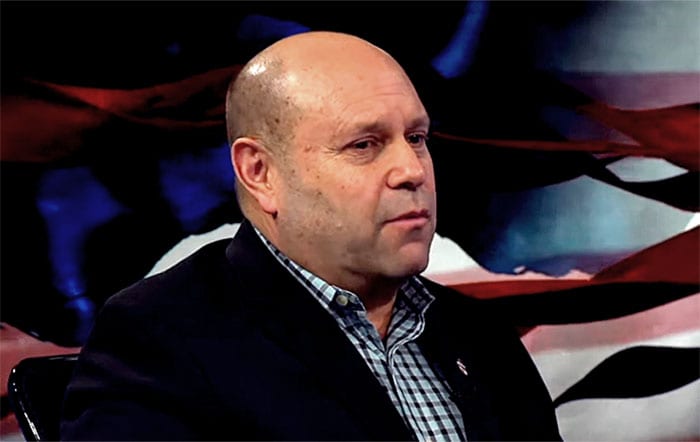 In typically robust fashion, Weinsten, above, responded:
Piper's despicable assertion of 'misunderstanding' is a wretched insult to those 22 Christian armed forces chaplains who desperately came to MRFF for civil rights advocacy help to engage this superior military officer.

As for 'not liking' Piper's declaration that the coronavirus is God's judgment on sinners, and particularly for the 'sin' of 'homosexual intercourse,' [darn] right MRFF doesn't like it! Nor should ANY thinking, compassionate and caring human being 'like' such blatant and brazen prejudice, bigotry and bullying!
UPDATE: The audio book version of Piper's book has just been removed from YouTube for "violating community guidelines."
• If you wish to report any typos/incorrect info in this piece, please email me at barry@freethinker.co.uk
If you'd like to buy me a cup of coffee – and boy, do I get through a LOT of coffee keeping this blog active – please click this link.