An international team of godly doctors in the US are testing the power of 'divine intervention' in the battle against COVID-19.
Yes, really!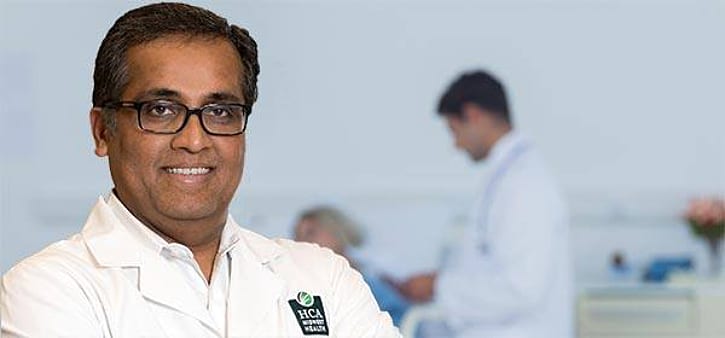 Head of the prayer squad, comprising a steering committee of 14, is Kansas City cardiologist Dr Dhanunjaya Lakkireddy, above, who said:
We all believe in science and we also believe in faith. If there is a supernatural power, which a lot of us believe, would that power of prayer and divine intervention change the outcomes in a concerted fashion? That was our question.
Lakkireddy, of the Kansas City Heart Rhythm Institute, was "born into Hinduism" but attended a Catholic school and spent time in synagogues, Buddhist monasteries and mosques. He said:
I believe in the power of all religions. I think if we believe in the wonders of God and the universal good of any religion, then we've got to combine hands and join the forces of each of these faiths together for the single cause of saving humanity from this pandemic.
In 2006, a study into intercessory prayer (IP) concluded:
There is no scientifically discernible effect for IP as assessed in controlled studies. Given that the IP literature lacks a theoretical or theological base and has failed to produce significant findings in controlled trials, we recommend that further resources not be allocated to this line of research.
But Lakkireddy, who said his medical colleagues have had – surprise, surprise – "a mixed reaction" to his study, said:
A miracle could happen. There's always hope, right?
An overview of the study published last month says:
Prayer is often used as a medium to invoke divine intervention for affirmation of life, healing of the sick and protection of the vulnerable. This often remains a controversial intervention from a scientific perspective. Although used regularly in the inpatient setting of critically ill patients, the benefit of prayer on healthcare outcomes has been heavily debated.

While historical studies have aimed at demonstrating improved health outcomes in patients who pray, these studies are typically difficult to reproduce and are subject to bias.

Many studies have attempted to focus on improvement in quality of life or improvement in symptoms of psychiatric disease. The lack of available information regarding the impact of prayer on inpatient outcomes prompted our further investigation.
Lakkireddy explained in an interview with National Public Radio that the study will involve 1,000 patients with Coronavirus infections severe enough that they require intensive care.
All the patients will receive the standard of care prescribed by their medical providers but half of the randomly chosen patients will receive a "universal" prayer from one of five religions: Christianity, Hinduism, Islam, Judaism and Buddhism. The other 500 patients will constitute the control group.
Lakkireddy said the medical professionals he has assembled for the study's steering committee are all – surprise, surprise – "people of faith."
All patients in the study will receive a "COVID Prayer Study Identification Number" and the prayer below will be used:
Dear God
We pray you to bless our friend (CPS ID)
We pray you to give our friend the strength to pull through this sickness
We pray you to heal our friend from this disease that is consuming him
We pray you to give the health care professionals involved in our friend's care, the necessary courage, wisdom and protection
We pray you to quickly put an end to this global scourge, save the world and prevent sickness to the rest of our brothers and sisters
We pray you to bring solace, strength and resolve to fight this deadly virus with all our might
Thank you for hearing us out and bestowing your divine will on our friend and many others around us.
At this point I'm reminded of this meme: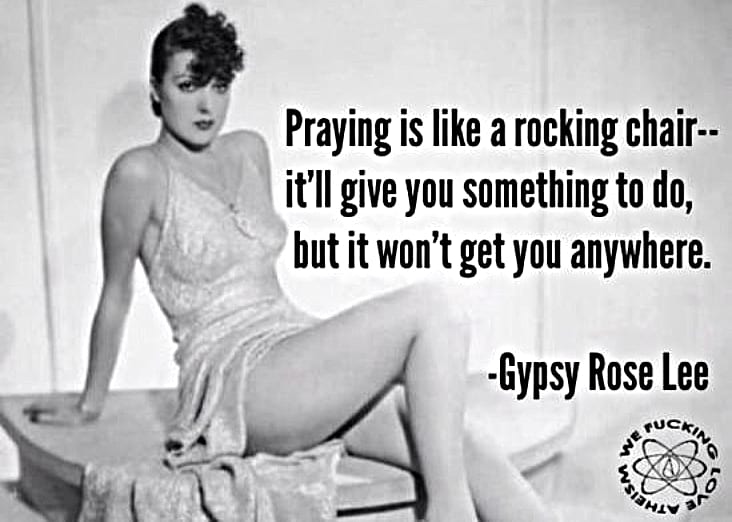 Meanwhile it's reported by Sciencemag.org that a herbal tonic developed in Madagascar and touted as a cure for COVID-19 could fuel drug-resistant malaria in Africa, scientists warn. Several African countries have said they are placing orders for the concoction, whose efficacy has yet to be shown.
The tonic – Covid-Organics – was developed by the Malagasy Institute of Applied Research (IMRA).
Its chief ingredient is reported to be sweet wormwood (Artemisia annua), a plant of Asian origin that gave rise to the antimalarial drug artemisinin.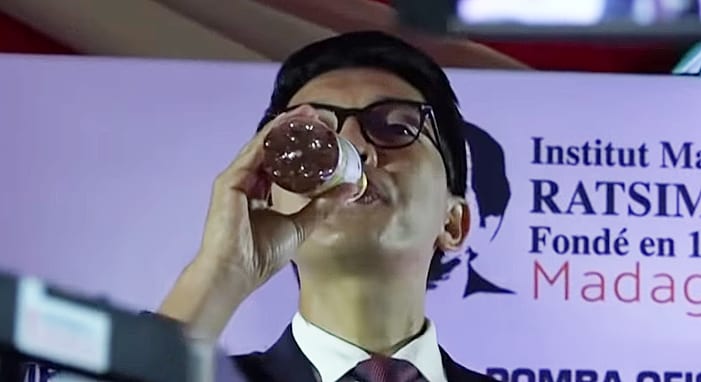 At its launch last month, Malagasy President Andry Rajoelina, above, claimed the tonic had passed scientific scrutiny and cured two patients of COVID-19. The island nation has 151 confirmed coronavirus cases and no deaths.
Sciencemag said:
The embrace of an 'African' therapy for COVID-19 comes amid a climate of deep distrust of Western medical science in parts of African societies. Press stories frequently warn about experimental treatments being tested on hapless Africans; in March, a media storm erupted after French scientists suggested a coronavirus vaccine could be trialed on the continent. Now, some African scientists ask why leaders welcome with open arms a locally produced treatment for which no evidence appears to exist.
• If you wish to report any typos/incorrect info in this piece, please email me at barry@freethinker.co.uk
If you'd like to buy me a cup of coffee – and boy, do I get through a LOT of coffee keeping this blog active – please click this link.