MINNEAPOLIS publication City Pages has its hands full right now reporting on the aftermath of the murder by a police officer of George Floyd, but it found space last Friday to report on the ravings of a woman who ditched a female lover for Jesus and married a Reformed Presbyterian pastor called Kent.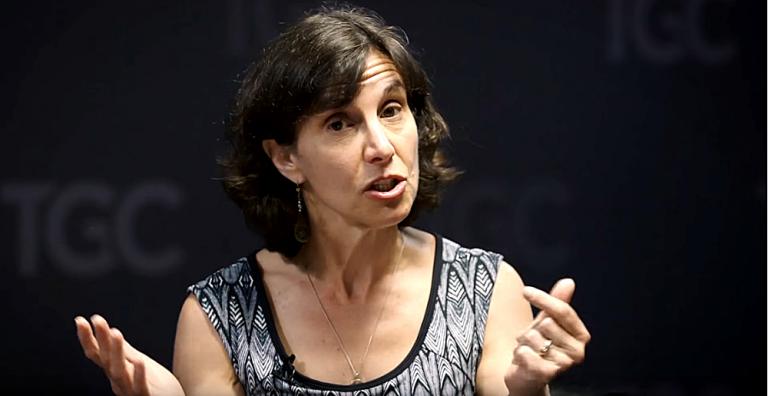 City Pages writer writer Hannah Jones discovered that "ex-gay" Rosaria Champagne Butterfield, above, who lives in North Carolina, had recently penned a piece for Desiring God – a Minneapolis non-profit – under the heading "Can the Pandemic Be an Answered Prayer?"
Butterfield starts by describing her life in her progressive North Carolina neighborhood. Her husband has been a pastor there since 2012, blocks away from the nearest LGBTQ community center, and for some reason, they'd been having a hard time reaching their fellow residents.
In August, neighbors would ask if our church was LGBTQ affirming, and if not, why we were here. In October, parents would clutch the hands of their costumed children in the street, directing them not to take anything from our hand or even receive our smiles.
The Butterfields prayed God would give the church a "reason" to be in the neighborhood.
In what Jones described as "a fucking doozy of a line," Butterfield wrote:
Then God answered our prayers by sending COVID-19, and with it, shelter-in-place laws and severe restrictions against assembling in groups for any reason.
That gave the Butterfield's a chance to turn their church into a food distribution center. All of a sudden, the neighbors started showing up, graciously thanking them for the food and their hard work, and sometimes even asking for prayer.
Butterfield found another Big Positive in the pandemic: the inability of LGBT people to stage a Pride event this year:
Have you considered the ramifications that this June will be the first in decades without a public gay pride march? Sexual identity depends on an affirming audience who can sway others to its side, using an ideology of personal freedom and victimhood.

Giving thanks to God for COVID-19 highlights our union with Christ.
Butterfield appears to be the "brains" behind a Facebook page called Ex-LGBT Through Jesus Christ, which is liberally peppered with nauseating pics like the one below: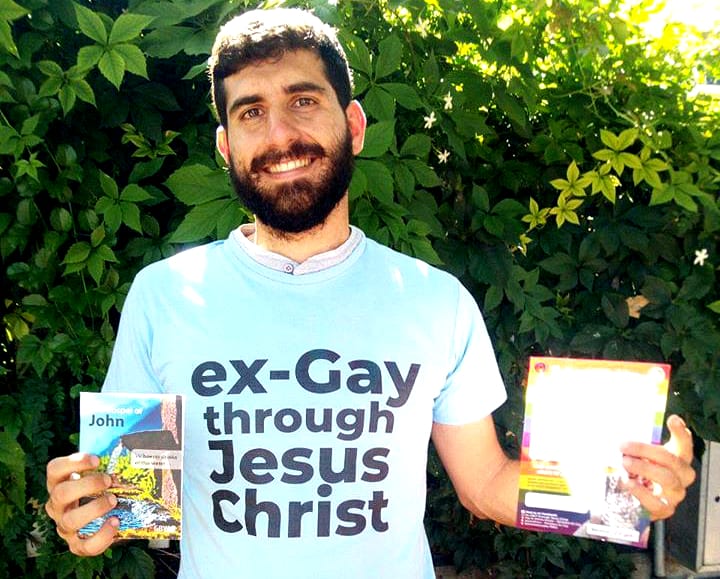 Hat tip: Mark Palmer
• If you wish to report any typos/incorrect info in this piece, please email me at barry@freethinker.co.uk
If you'd like to buy me a cup of coffee – and boy, do I get through a LOT of coffee keeping this site active – please click this link. By way of a 'thank you' I will send you a copy (pdf) of the rollickingly funny illustrated Atheists Limericks and Cartoons, published by the Humanist Global Charity.