UNLESS you're British, the name Dominic Cummings will probably mean nothing to you. But vast numbers of Brit know the 'career psychopath' and 'jumped up oik' as a Machiavellian creature who wheedled his way to become PM Boris Johnson's de facto chief-of-staff and perhaps the most powerful unelected political figure in the country.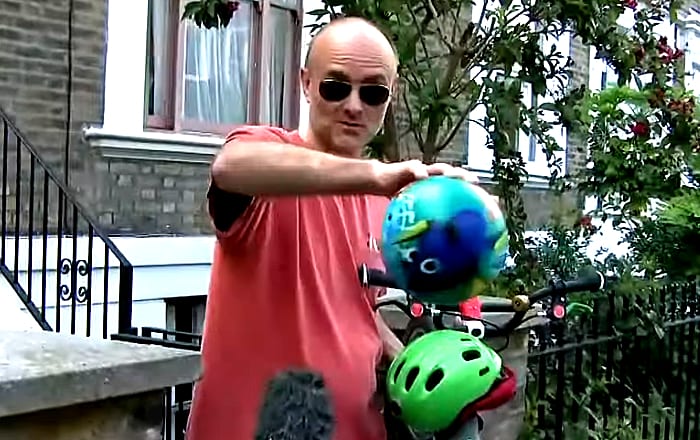 Cummings, above – a fanatical Brexiteer – became Big News for breaking the UK government's lockdown rules, prompting a huge outcry from people who have been sticking rigidly to "stay and home" advice. The bumbling and incompetent Johnson, who'd be rudderless without Cummings, is resisting calls to sack Britain's equivalent of Steve Bannon. So far 44 Conservative MPs have called for him to resign or be fired.
Enter the Church of England. On Monday, according to The Guardian, C f E bishops "fired a volley of unprecedented criticism" at Johnson over his defence of actions taken by Cummings. One suggested the church could decline to work with the government during the coronavirus crisis:
Unless we see clear repentance, including the sacking of Cummings.
More than a dozen bishops questioned the integrity of the Prime Minister following a press conference on Sunday, in which he refused to acknowledge that Cummings had breached lockdown rules when he travelled with his infected wife and their child to Durham.
The bishops said Johnson's defence was "risible", that he had "no respect for the people", "lacked integrity", and risked undermining the trust of the public.
Pete Broadbent, the bishop of Willesden, tweeted:
Johnson has now gone the full Trump.
Now its being reported that some of the C or E's most senior bishops have been receiving hate mail and death threats after speaking out against Cummings.
Bishop of Worcester John Inge tweeted that he received an email warning saying:
Stay out of politics or we'll kill you.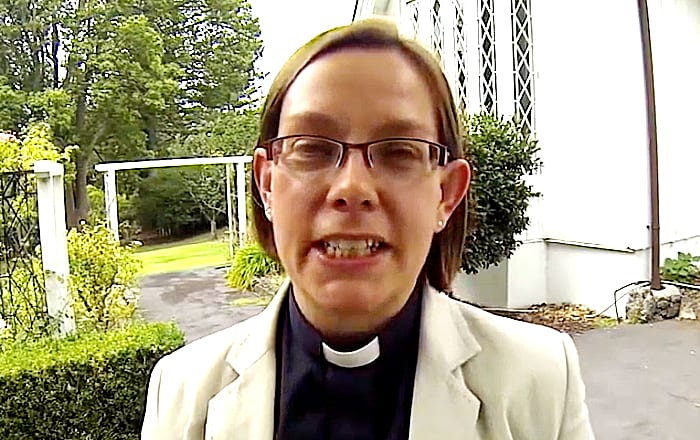 Helen-Ann Hartley, the bishop of Ripon, above, reported a similar threat, posting: "'Stay out of politics or it will be the death of you' was one of the emails I received today. Thank you to those who have sent supportive messages."
She had earlier written about missing her father's birthday during the lockdown as he recovered from radiotherapy.
Hartley said she was "following up" the hate email with police.
Christine Hardman, bishop of Newcastle, wrote:
I too received such an email. I feel concern for the person who sent it and will hold him or her in prayer.
The previous night she had posted that she was "deeply troubled" by the Prime Minister's defence of his adviser.
We can forgive mistakes and poor judgement and can understand and admire loyalty but forgiveness and understanding need openness and we did not see this tonight.
Paul Bayes, the bishop of Liverpool, added that he had also received abuse, writing:
Public life in Britain today. Many of us have received this sort of message. It doesn't work.
Paul Butler, the bishop of Durham, tweeted:
There will be those in Durham who defend #Boris for his standing by #DominicCummngs. But most who have worked so hard to abide by the rules and guidance of the past weeks will feel hurt, angry, & let down. Trust has been broken. For the nation's sake rebuild it quickly.
• If you wish to report any typos/incorrect info in this piece, please email me at barry@freethinker.co.uk
If you'd like to buy me a cup of coffee – and boy, do I get through a LOT of coffee keeping this site active – please click this link. By way of a 'thank you' I will send you a copy (pdf) of the rollickingly funny illustrated Atheists Limericks and Cartoons, published by the Humanist  Global Charity.