Donald Trump, take note!
On May 1, the German city of Frankfurt lifted restrictions on church services – and at the weekend it was reported that at least 107 people have tested positive for the coronavirus after attending a service at the Bethaus Baptist prayer hall.
The affected worshippers were residents of Frankfurt and three districts in the surrounding central state of Hesse.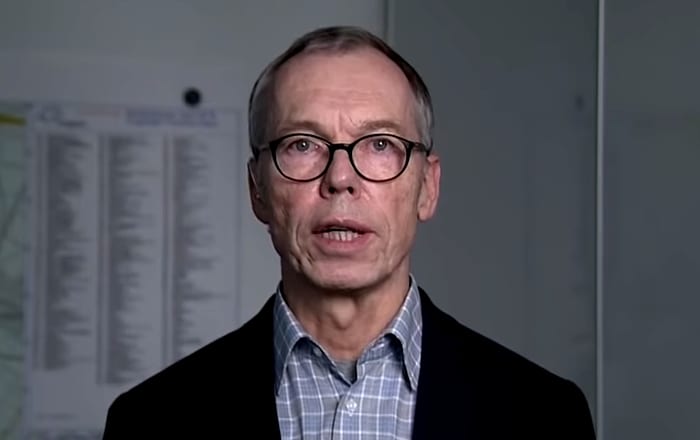 Yesterday (Saturday) Rene Gottschalk, above, head of Frankfurt's health department, said:
Most of them are not particularly sick. To our knowledge, there is only one person in a hospital.
The new numbers came a day after authorities said they had confirmed at least 40 cases related to the service.
Earlier, Wladimir Pritzkau, deputy head of the Baptist congregation, indicated that six people were being treated in hospital after attending a service on May 10.
As a result of the new infections, a fasting and prayer gathering for more than 1,000 participants from several Muslim institutions in the Rhine-Main region scheduled for today (Sunday) has been called off. The risk for further infections was "too high," explained Hanau mayor Claus Kaminsky.
For many Muslims, the coronavirus lockdown has been particularly hard, as preventative measures have stopped them gathering for prayer and breaking fast together during the holy month of Ramadan.
Trump said last week that churches were "essential" and urged them to be allowed to reopen, despite the country having the world's highest virus infection rate and death toll at over 1.6 million infections with over 96,000 deaths.
Governors need to do the right thing and allow these very important essential places of faith to open right now for this weekend.
• If you wish to report any typos/incorrect info in this piece, please email me at barry@freethinker.co.uk
If you'd like to buy me a cup of coffee – and boy, do I get through a LOT of coffee keeping this site active – please click this link. By way of a 'thank you' I will send you a copy (pdf) of the rollickingly funny Atheists Limericks and Cartoons, published by the Humanist Global Charity.