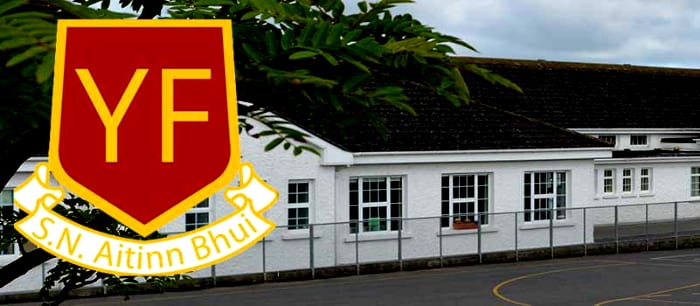 YELLOW Furze primary school in Co Meath has been ordered by Ireland's Workplace Relations Commission to pay the parents of one of its pupils €5,000 ($5,423) after the commission found that the school had penalised the boy, an atheist, for not attending a First Communion choir ceremony last year.
But the school will not be out of pocket. According to this report, the boy's mum said she will return the money to the school:
Because it will be our friends and our neighbours who will be funding it, through school fundraising. We have been vindicated, but we feel that it would be wrong to accept this money.
The commission found that the school discriminated against the boy by assigning him homework and rewarding his classmates who attended the ceremony with "homework passes."
The Irish Times reported last Friday that finding is likely to have implications for Catholic schools who reward students for attending religious ceremonies. About 90 per cent of all primary schools are controlled by the Catholic Church.
The boy's mother, who declined to be named because it would lead to her child being identified, said the family was delighted with the ruling.
We never doubted that our position was correct but we do feel vindicated as it became apparent at the hearing that there were teachers in the school and families in our community that felt our position was wrong.
She told the commission that her son was deeply upset after being "penalised" with homework for not attending the ceremony.
The school, which did not respond to requests for comment, told the commission during the hearing that the complaint of discrimination was "wholly unfounded."
However, the commission found there was clear evidence of discriminatory treatment under the Equal Status Acts towards the boy on religious grounds.
It also found that the parents, both atheists, were deeply hurt and upset by the treatment meted out to their son and had placed him in another school.
Atheist Ireland said the commission's ruling was:
An important win for the right to freedom of belief.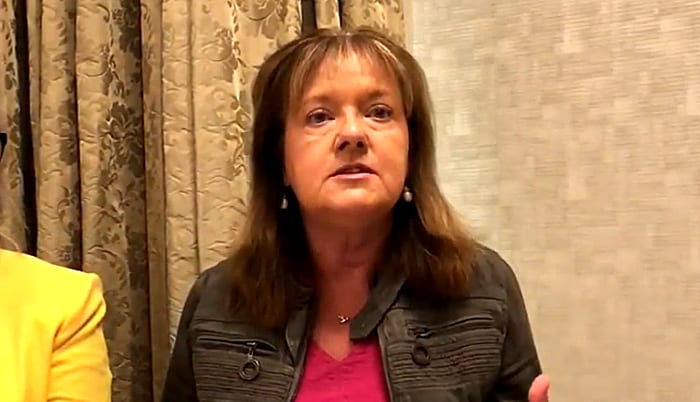 Said Jane Donnelly, Human Rights Officer for Atheist Ireland, above:
You have a constitutional right to attend any school without attending religious classes or ceremonies. This ruling shows that schools cannot get around that right by punishing children who don't take part in religion.

For years, schools just directly forced children into religious classes and ceremonies. When parents complained to Atheist Ireland about this, we have always succeeded in getting the schools to back down.

Now schools are trying to make it harder to exercise your right to opt out of religion. They tell you to go to another school, or sit at the back of the religion class, or use rewards and punishments like this. That's not what homework is for, and it's not what religion is for.
AI'a website adds:
Parents have told Atheist Ireland that this type of discrimination takes place on a regular basis in schools with a Catholic ethos.

This is the first time that a parent has decided that enough is enough, and has taken a case to the Workplace Relations Commission. The outcome shows that inclusion, diversity and respect for minorities are not part of a Catholic ethos …

It is difficult to understand how teachers could treat a family in this manner. Teacher training colleges are clearly failing, as they have trained teachers to believe that this discriminatory behaviour is acceptable. That is because the Catholic Church still has a lot of control and influence in teacher training colleges.

We hope that this is the end of this particular kind of religious discrimination. If you suffer similar discrimination in your school, please contact us at Atheist Ireland and we will assist you.
• If you wish to report any typos/incorrect info in this piece, please email me at barry@freethinker.co.uk
If you'd like to buy me a cup of coffee – and boy, do I get through a LOT of coffee keeping this blog active – please click this link.