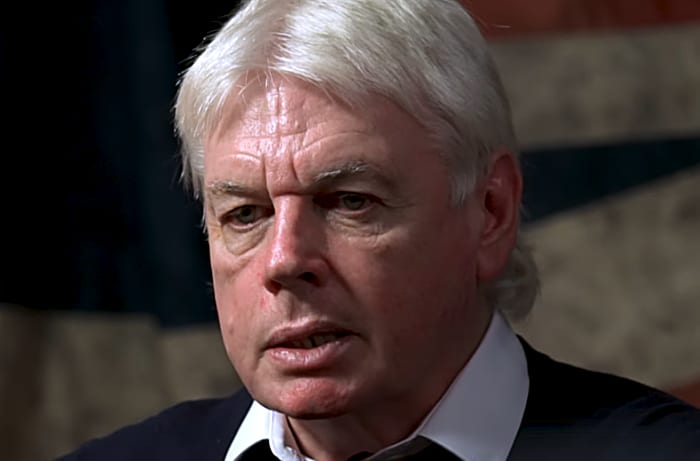 AFTER learning that the lunatic Icke's official channel on YouTube has been axed, and his Facebook account closed after he came out with some wackadoodle theories about COVID-19, I discovered a video on YouTube in which American entrepreneur and former banker Brian Rose expressed fear for his safely.
Who, you may wonder, is Rose? He's the founder of London Real TV, a channel that claims:
We believe that spending time watching or listening to inspiring people opens your mind and stimulates new ideas.
One of those "inspiring people" is Icke, who once said that the members of the British Royal Family are reptiles, and, more recently, that COVID-19 is caused by 5g mobile phone networks.
Others too have made the connection between 5g and the pandemic and last month in the UK 5g masts were set on fire.
Apart from providing a platform for conspiracy theorists like former footballer and "Son of God" Icke, London Real offers a "Business Accelerator Course" to budding entrepreneurs for a one-off payment of $2,997.
Yesterday Rose posted the video below:
Beneath the video, who has been seen by more than 207,000 people, are comments like this:
I freaking love David Icke man. He risks his life so people like us can find out the truth. Thanks London real!!
Others are parroting Rose concern for Icke's safety.
According to the BBC YouTube deleted Icke's channel after repeatedly warning the loon that he had violated its policies by posting misleading information about the pandemic.
However, it will still allow videos posted by others that feature Icke to remain live, so long as their content does not break its rules.
It follows a similar ban by Facebook.
A spokeswoman for YouTube said:
YouTube has clear policies prohibiting any content that disputes the existence and transmission of Covid-19 as described by the WHO and the NHS. Due to continued violation of these policies, we have terminated David Icke's YouTube channel.
The channel had more than 900,000 subscribers at the time it was removed. The last clip Mr Icke had posted last Friday – about his Facebook ban – had about 120,000 views.
YouTube confirmed Icke would not be allowed to start again by setting up a new channel.
Last month, a live-streamed interview with Icke posted by another account prompted YouTube to ban all conspiracy theory videos falsely linking Coronavirus symptoms to 5G mobile phone networks. The tech firm subsequently went further by banning any material that:
The tech firm subsequently went further by banning any material that:
• Suggests coronavirus does not exist
• Contains medically unsubstantiated diagnostic advice about the virus
• Explicitly disputes the efficacy of guidance about social distancing and self-isolation that has been issued by the WHO and/or local health authorities
The ban was was welcomed by the Center for Countering Digital Hate (CCDH), a UK-based think tank.
It said that videos of Icke discussing conspiracy theories had been viewed about 30 million times across social media.
Said CCDH's Chief Executive Imran Ahmed:
We commend YouTube on bowing to pressure and taking action on David Icke's channel. However, there remains a network of channels and shadowy amplifiers, who promote Mr Icke's content [and] need to be removed.
CCDH is now urging Twitter and Facebook's Instagram to take similar action.