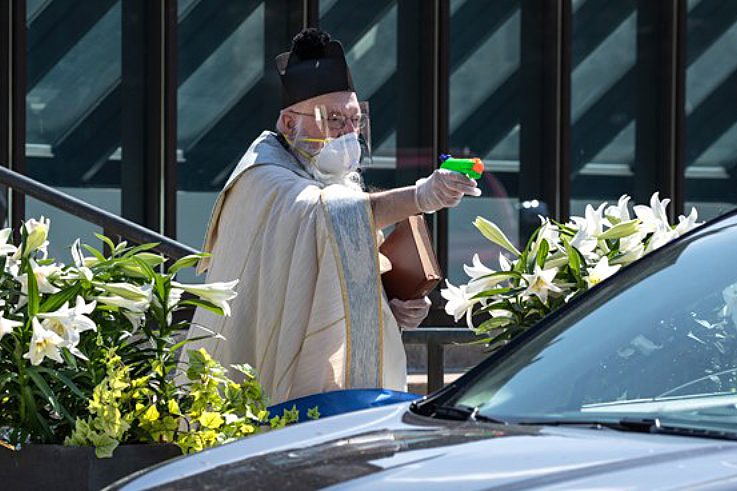 WHEN ST Andrew's Parish in Detroit recently posted pictures on Facebook of Catholic priest Timothy Pelc taking aim at cars with a pistol filled with holy water little did they realise that media outlets across the globe would seize on the stunt.
Inexplicably, it even fetched at the weekend on Crime Online.
The pics also inspired meme-creators: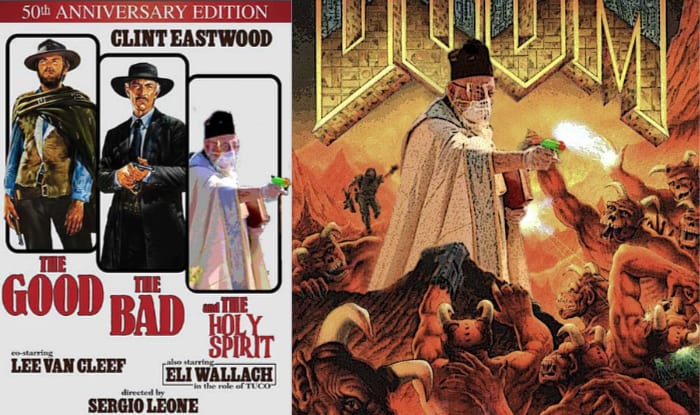 The
Guardian
too got into the act, reporting that Pelc, 70, of St Ambrose Church, had donned protective gear to bless Easter baskets during the COVID-19 crisis.
Pelc said that he was a little concerned about how the Vatican might react when the photos began circulating widely on the Internet. But, he said, "I haven't heard anything yet."
Crime Online added that the priest had checked with a doctor to make sure that using a water gun was safe.
Hat tip: BarrieJohn
• If you wish to report any typos/incorrect info in this piece, please email me at barry@freethinker.co.uk
If you'd like to buy me a cup of coffee – and boy, do I get through a LOT of coffee keeping this blog active – please click this link.