BACK in April, COVID-19 skeptic Brian Lee Hitchens, who lives in Jupiter, Florida, used Facebook to describe the pandemic as 'a made-up thing' and declared that 'God is bigger than the virus.'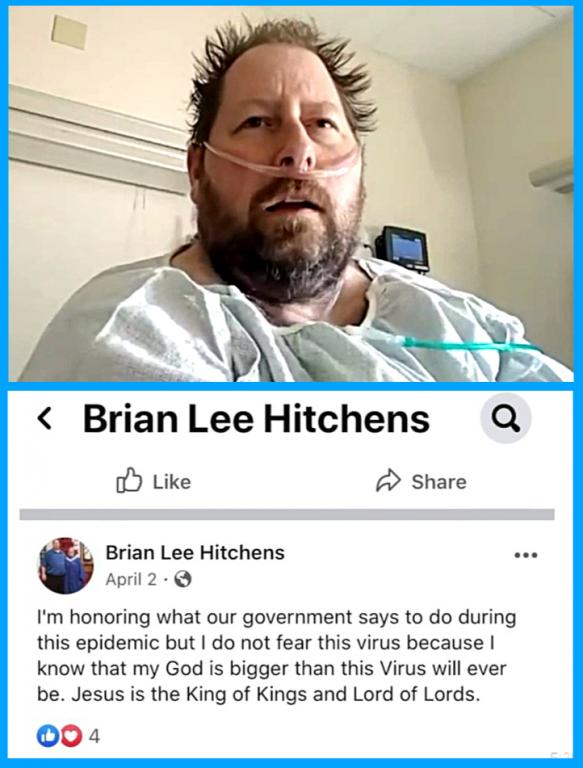 Both he and his wife then fell seriously ill and are currently being treated at the Palm Beach Gardens Medical Center.
Hitchens, a taxi driver, admitted in WPTV interview this week that he was wrong in not taking proper precautions against the virus.
I thought it was maybe the government trying something, and it was kind of like they threw it out there to kinda distract us.

I'd get up in the morning and pray and trust in God for his protection, and I'd just leave it at that. There were all these masks and gloves. I thought it looks like a hysteria.
A chastened Hitchens – no relation to the late Christopher Hitchens, author of God Is Not Great: How Religion Poisons Everything – said in a lengthy post on Facebook on May 13 that he did not expect his wife, who is on a ventilator, to pull through.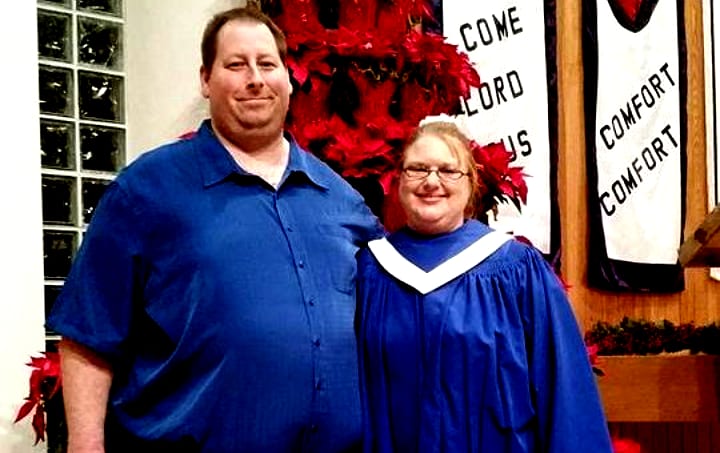 He believes that by ignoring the dangers of the virus he may have infected his wife.
I have come to accept that my wife may pass away and the peace I have about it is that I know without a shadow of a doubt that she will be going home to be with the Lord but I also do believe in miracles and I'm holding on to the chance that she may get healed …

Looking back I should have wore a mask in the beginning but I didn't and perhaps I'm paying the price for it now but I know that if it was me that gave it to my wife I know that she forgives me and I know that God forgives me.

This thing is nothing to be messed with please listen to the authorities and heed the advice of the experts … So just think about what I said and if you have to go out please use wisdom and don't be foolish like I was so the same thing won't happen to you like it happened to me and my wife.
In an update today, he's asking for prayers for his wife. There will be none from me, but I truly hope that his wife recovers. If she does, credit must go to the doctors currently battling to save her life, and not to some mythical god that landed the pair in this life-threatening position in the first place.
• If you wish to report any typos/incorrect info in this piece, please email me at barry@freethinker.co.uk
If you'd like to buy me a cup of coffee – and boy, do I get through a LOT of coffee keeping this blog active – please click this link.