OFCOM has taken action against Nigerian pastor Chris Oyakhilome, who has close ties with US prosperity preacher and notorious conman Benny 'The Hair' Hinn – net worth $52-m – for making outlandish claims about the COVID-19 crisis on his Loveworld Christian channel.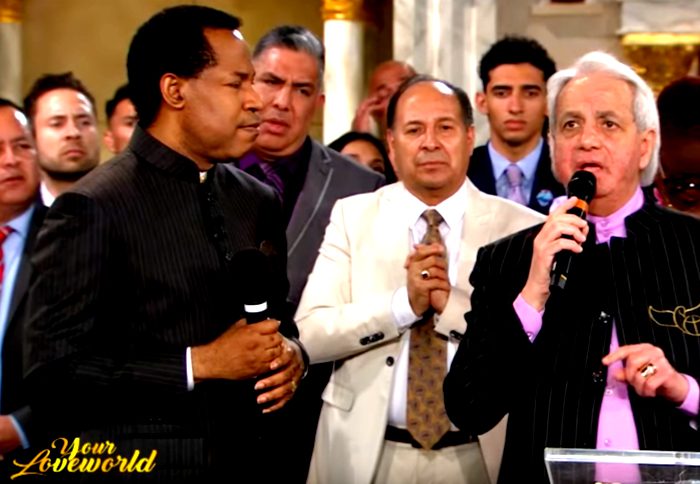 Oyakhilome, pictured left with Hinn, used Loveworld News, which is broadcast in the UK, to air a bunch of bizarre conspiracy theories regarding the virus.
In this YouTube video Oyakhilome – like David Icke and others before him – links the virus to 5g networks, and talks of a satanic plan to make people half-human and half-machine.
Ofcom yesterday (Monday) said in a statement:
Ofcom has today imposed a sanction on the licensee Loveworld Limited, which broadcasts the religious television channel Loveworld, after a news programme and a live sermon included potentially harmful claims about causes of, and treatments for, Covid-19.
Our investigation found that a report on Loveworld News included unsubstantiated claims that 5G was the cause of the pandemic, and that this was the subject of a "global cover-up". Another report during the programme presented hydroxychloroquine as a "cure" for Covid-19, without acknowledging that its effectiveness and safety as a treatment was clinically unproven, or making clear that it has potentially serious side effects.
A sermon broadcast on Your Loveworld also included unsubstantiated claims linking the pandemic to 5G technology; as well as claims which cast serious doubt on the necessity for lockdown measures and the motives behind official health advice on Covid-19, including in relation to vaccination. These views were presented as facts without evidence or challenge.
Ofcom stresses that there is no prohibition on broadcasting controversial views which diverge from, or challenge, official authorities on public health information. However, given the unsubstantiated claims in both these programmes were not sufficiently put into context, they risked undermining viewers' trust in official health advice, with potentially serious consequences for public health.
Given these serious failings, we concluded that Loveworld Limited did not adequately protect viewers from the potentially harmful content in the news programme and the sermon, and the news reports were not duly accurate. We have directed Loveworld Limited to broadcast statements of our findings and are now considering whether to impose any further sanction.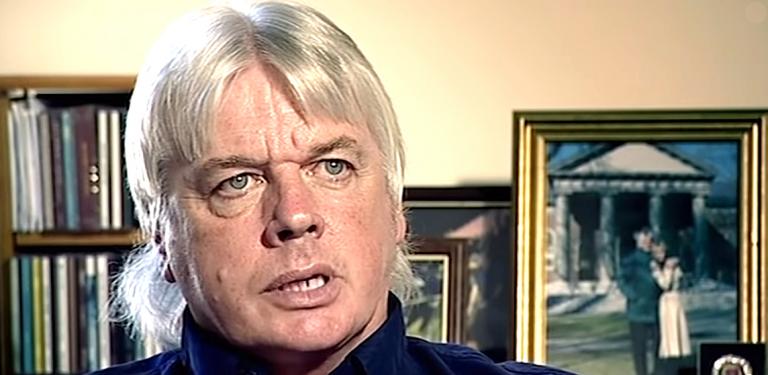 Last month Ofcom sanctioned ESTV, owners of London Live, after it aired an interview with the deranged David Icke, above. It said in a statement:
Our investigation found David Icke expressed views which had the potential to cause significant harm to viewers in London during the pandemic. We were particularly concerned by his comments casting doubt on the motives behind official health advice to protect the public from the virus.

These claims went largely unchallenged during the 80-minute interview and were made without the support of any scientific or other evidence. While we acknowledge that David Icke has a right to hold and express these views, they risked causing significant harm to viewers who may have been particularly vulnerable at the time of broadcast.
Hat tip: Robert Stovold
• If you wish to report any typos/incorrect info in this piece, please email me at barry@freethinker.co.uk
If you'd like to buy me a cup of coffee – and boy, do I get through a LOT of coffee keeping this blog active – please click this link.