AS part of the ban on all traditional bonfires for the holiday of Lag BaOmer, Israeli Police announced earlier this week that any person found violating the country's COVID-19 social distancing orders would be fined around $140 – but this proved no deterrent to hundreds who gathered in Jerusalem on Tuesday for the festival.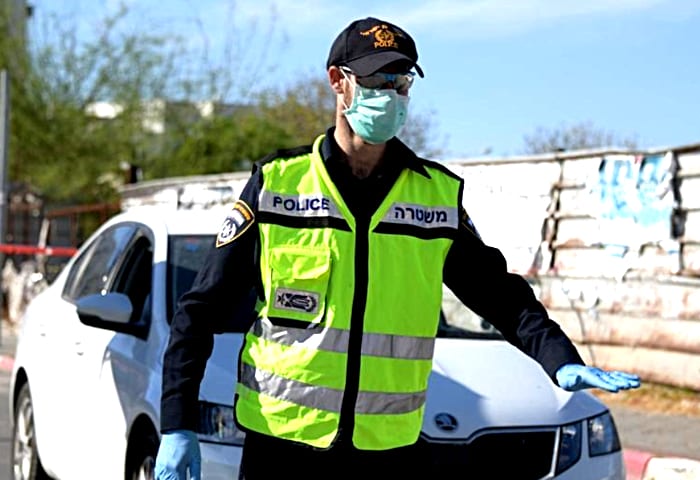 What followed was the mass arrest of more that 300 people in Mount Meron.
The police said in a statement:
Hundreds of people, including women and children, arrived at the area of Mount Meron. They unfortunately chose to intentionally violate the emergency regulations.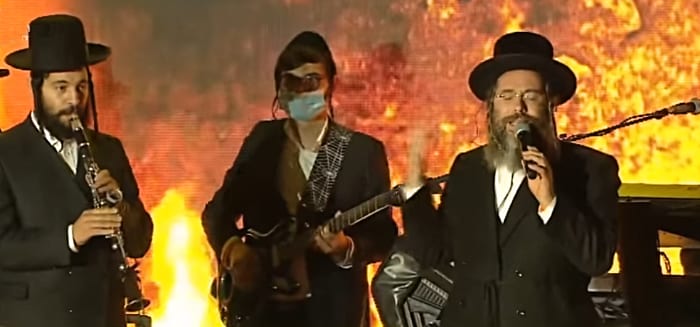 The arrests were accompanied by clashes and people hurled rocks and objects at police. Additional forces were called for backup and assistance in making arrests, said the police.
The statement added that those arrested were:
Rioters who tried to enter the tomb complex at all costs while breaking and damaging the settlement's fences.
Earlier, the Health Ministry said it fears a second outbreak as a result of Lag Ba'omer celebrations, and that it may be forced to reimpose stringent restrictions on certain ultra-Orthodox areas.
The Israeli government approved more stringent restrictions for Lag Ba'omer celebrations last week, including an absolute ban on lighting bonfires, which is traditional for the holiday.
Meanwhile, in London, police were called after hundreds of Orthodox Jews ignored social distancing restrictions to gather for Lag BaOmer.
Pictures and videos shared online show members of the Hasidic Jewish community gathering in large crowds around Stamford Hill, in Hackney.
Residents took to Twitter to complain about loud music lasting into the night and bonfires being lit as hundreds of people reportedly poured into streets and housing estates around the area.
And in New York an Orthodox rabbi in Lakewood, New Jersey, who is suing his state's governor over restrictions on gatherings was arrested on Monday night for holding one.
Rabbi Yisrael Knopfler was charged with resisting arrest, obstructing the law and violating the New Jersey governor's executive order banning gatherings.
The arrest came after police broke up a Lag BaOmer event that Knopfler had organised.
A video of Knopfler's arrest was posted on FAA, a whistleblower Facebook page that focuses on the Orthodox community. It shows the police arresting the rabbi while a crowd shouts at the police, calling them "Nazis," "Gestapo" and "anti-Semites."
Last week, Knopfler joined another New Jersey clergy member, a Christian reverend, in a lawsuit challenging Governor Phil Murphy's executive order barring gatherings of any size. If some essential businesses can stay open with adjustments, the lawsuit argues, houses of worship should be allowed to do the same. That lawsuit includes an account of an April gathering at Knopfler's synagogue that was dispersed by police.
Hat tip: BarrieJohn
• If you wish to report any typos/incorrect info in this piece, please email me at barry@freethinker.co.uk
If you'd like to buy me a cup of coffee – and boy, do I get through a LOT of coffee keeping this blog active – please click this link.