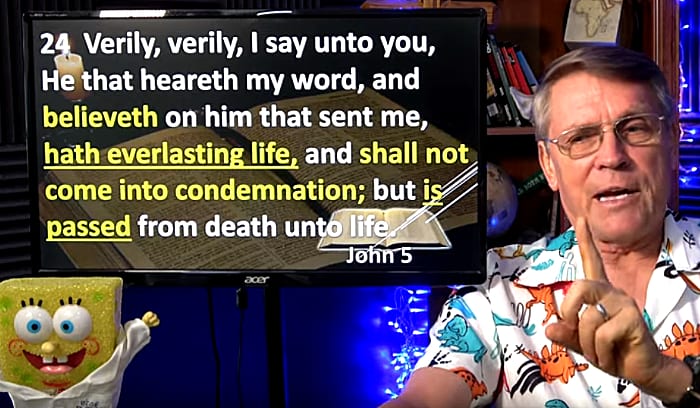 THE Young Earth creationist and former jailbird Kent Hovind, above, appears to be broke. This site indicates that his current net worth is between $55 and $334, but if he wins a civil rights lawsuit he just launched last month against the US government he will be better off to the tune of $536,041,100.
The case, according to Forbes, is based on Hovind's claim that he was wrongfully jailed in 2006 for multiple counts of tax fraud and evasion, and that he was forced to forfeit a substantial amount of property. He spent over eight years in jail and was released in 2015 His. first wife Jo ended up with a year in federal prison.
This is an extract from the lawsuit: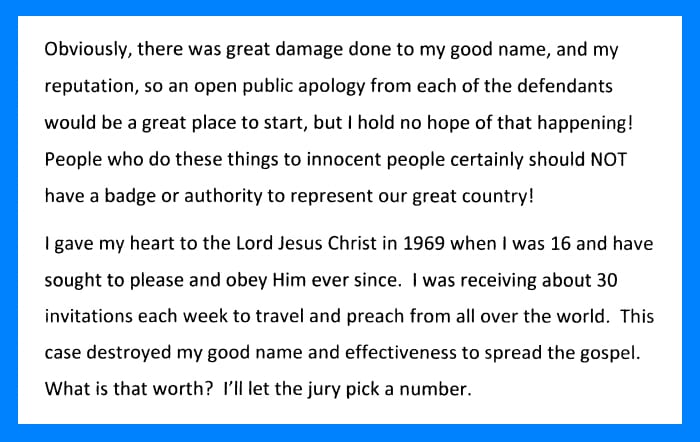 Hovind's co-plaintiffs is Paul John Hansen, a trustee for Creation Science Evangelism (CSE). The defendants, inter alia, are the United States of America, the Estate of John David Roy Atchison, Michelle Heldmyer and Scott Schneider. Rodgers was the judge in Hovind's case. Atchison and Heldmyer were US attorneys involved in the prosecution. Scott Schneider was an IRS CI agent.
Hovind, an Independent Baptist minister and YouTube "star", made the embrace of Young Earth Creationism a hallmark of his ministry and he operates his second Dinosaur Adventure Land – the first, in Florida, was an asset seized by the authorities. This from Al.com in 2019:
He opened Dinosaur Adventure Land a few months ago in Lenox, Ala., population 37. It's located on a red dirt road deep in Conecuh County, less than two hours from the Florida state line.

It's part science center, part campground, part four-wheeler park, part evangelical church. You enter at your own risk because there's no liability insurance. Everyone is welcome, and admission is free. They do Baptisms in the pond.

Yes, it's been called a cult. For Hovind and his supporters, it's a ministry. To his detractors, it's a dinosaur-themed tax shelter.
In a recent video, Hovind said:
We're the folks at Dinosaur Adventure Land who believe the Bible is true and the evolution theory is dumb. God made everything in six days. Dinosaurs always lived with man. We believe the evolution theory is the dumbest and most dangerous religion in the history of the world!
"Dr Dino," as Hovind calls himself, also has
an official website.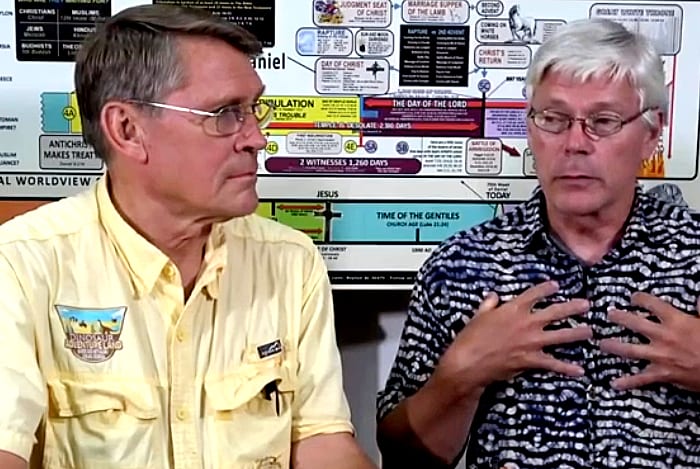 The lawsuit alleges that the rights of Hovind and Hansen, above right, were violated under the Fourth, Fifth, Sixth, Ninth, Tenth, Thirteenth and Fourteenth Amendments and that the acts were committed under colour of state and federal law in bad faith with malicious purpose and willful disregards of the plaintiffs' rights.
Lawyer Brady Byrum is working on generating public support for a pardon by President Trump.
Writing for Forbes, Peter J Reilly said:
People laugh at me, but I don't consider that one absolutely impossible. Our President is nothing if not unpredictable and at least in some circles a Hovind pardon could be viewed as a strike at the deep state.
Defendant Michelle Heldmyer told Reilly:
The suit will be dismissed quickly, for a number of deficiencies. Hovind has been trying to ruin my life for 15 years. Hasn't succeeded yet.
Incidentally, when I looked up Hovind on YouTube, I was puzzled by the appearance in his videos SpongeBob. An attempt to discover why Hovind features the cartoon character yielded nothing other than some correspondence alleging that he is using the image without proper authorisation.
It won't surprise you that the creationism industry yields big bucks, with Ken Ham's Answers in Genesis having the biggest market share. In 2008 it raked in $22.7-m.
During the COVID-19 lockdown an appeal for donations for the reopening of the Ark Encounter in Kentucky, which reopened on Sunday, yielded $1-m.
Ken Ham's net worth is between $1-m and $5-m.
• If you wish to report any typos/incorrect info in this piece, please email me at barry@freethinker.co.uk
If you'd like to buy me a cup of coffee – and boy, do I get through a LOT of coffee keeping this site active – please click this link.