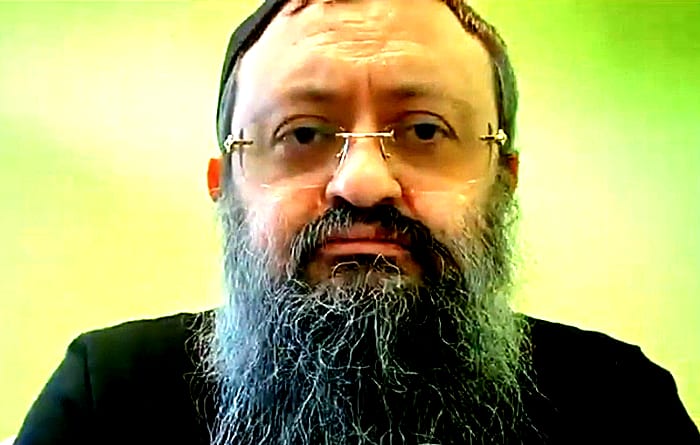 IN March President Trump announced that administration was working to dramatically expand access to hydroxychloroquine and chloroquine, a related compound, saying he believed they could be 'a gift from God'.
Later it was revealed that he was dosing himself on hydroxychloroquine – a move that Dr Vladimir Zelenko, above, a Hasidic New York doctor, described as 'smart'.
Turns out that the the advice wasn't so smart at all. Yesterday (Thursday), Forward, a Jewish news outlet, reported that a new study has shown that hydroxychloroquine does not prevent against coronavirus infection when taken prophylactically.
The study, published on Wednesday in the New England Journal of Medicine, is the first double-blind, placebo-controlled study of the drug, meaning that neither the researchers administering the drug to research subjects, nor the subjects themselves, knew if they were taking hydroxychloroquine or a simple vitamin supplement. That methodology is considered the "gold standard" of medical research.
Zelenko, who has made it his mission to promote the use of hydroxychloroquine to prevent hospitalistion by using it to treat high-risk individuals with early symptoms, both criticised the study and touted the fact that it found that the drug is safe overall.
Zelenko's approach, of prescribing hydroxychloroquine at the earliest signs of Covid-19 symptoms in high-risk individuals, is currently the subject of a controlled study at a hospital on Long Island, which will not release its results until next year.
Zelenko has advised other countries to use the drug prophylactically, however, and said that he took it himself to prevent infection, because he is immunocompromised.
The study did find that the drug, overall, is safe, citing no instances of serious side affects besides nausea and diarrhea. Previous analyses of observational data of hospitalized patients taking the drug found heightened risks of cardiac arrest compared with no use of the drug.
Many scientists including Anthony Fauci, the United States' leading infectious disease expert, have urged the public to remain cautious until larger clinical trials validate the smaller studies.
The Times of Israel reported that Zelenko last month announced that he was leaving Kiryas Joel, a Jewish community north of New York City, where he has practiced medicine for decades.
The announcement came after Zelenko was accused by community leaders of spreading disinformation about the rate of coronavirus infection in Kiryas Joel, leading to discrimination against residents of the village.
Zelenko is also being investigated by a federal prosecutor over his claim that a study of the drugs he promoted had won approval from the Food and Drug Administration.
Leaders of the Kiryas Joel community spoke out publicly against Zelenko in an open letter in March. The village's office of emergency management, a partnership of several community organisations and government agencies formed to respond to the COVID-19 crisis, wrote in an open letter:
We the undersigned institutions strongly believe that the predictions presented by Dr. Zelenko have been proven false and are not supported by the overall medical establishment, specifically in his wild conclusions as to the spread of the virus in our community.
The letter was written to contradict Zelenko's claims, which he promoted in videos posted to YouTube, that 90% of the Kiryas Joel community would be infected with COVID-19.
Referring to lockdown measures being obeyed, the letter added:
These measures have, thanks to the Almighty, resulted in a rate of 90% of the community being healthy, the opposite of Dr Zelenko's outrageous prediction of a 90% infection rate.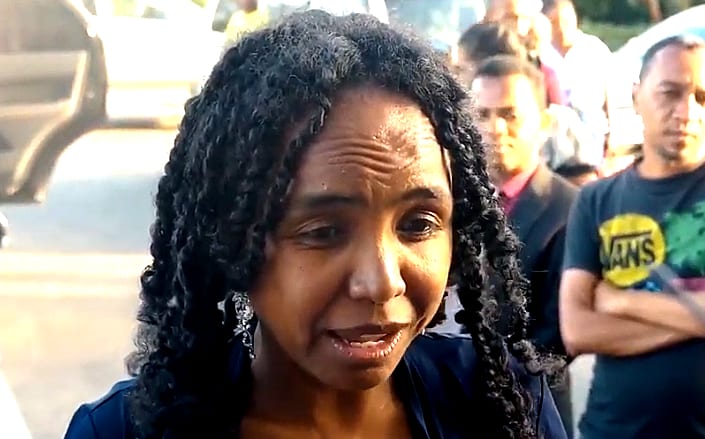 Meanwhile, it's reported from Madagascar that the island's Education Minister – Rijasoa Andriamanan – got herself sacked yesterday after announcing a plan to buy candy for students to take the edge off the "bitter taste" of a herbal tea the President is touting is a coronavirus remedy.
Last week she said she ordered US$2.2 million (S$3 million) worth of candy to go with the Covid-Organics concoction, which some experts have warned is useless against Covid-19.
She told the press that "a purchase of sweets and lollipops" had been made, with all students in the Indian Ocean island nation to receive three each.
She added that it was for the "bitter taste" of the drink, which President Andry Rajoelina has been promoting for export, saying it is the country's "green gold" which will "change history".
That such expense was going to sweets in one of the world's poorest country's sparked outrage, fanned by the Malagasy press, and the order was cancelled.
The minister defended the plan, but it was not considered by the Cabinet, which decided to sack her.
Hat tip: BarrieJohn (Madagascar report)
• If you wish to report any typos/incorrect info in this piece, please email me at barry@freethinker.co.uk
If you'd like to buy me a cup of coffee – and boy, do I get through a LOT of coffee keeping this site active – please click this link.