A PETITION calling on the UK government to make LGBT conversion therapy in the UK illegal has, at the last count, been signed by almost 116,000 people – way more than enough to trigger a debate in parliament. In response the government said it would 'consider all options for ending the practice.'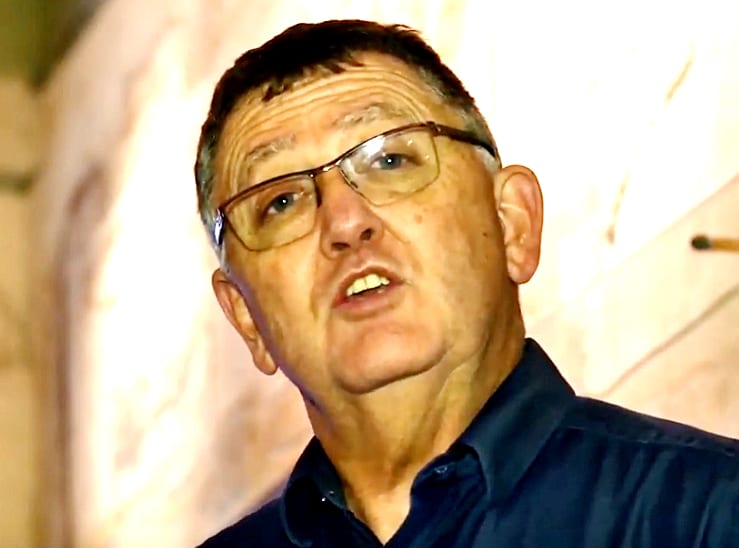 The National Secular Society, which last month called on the Charity Commission to strip the faith-based Core Issues Trust – headed by "ex-gay" Mike Davidson, above – of its charitable status for attempting to turn gays straight, has upped the ante regarding the issue. It has now written to the to Equalities Minister Kemi Badenoch to investigate other outfits that promote the idea that homosexuals can be "cured."
These include Mountain of Fire and Miracles Ministries, which was revealed to be practising a form of "conversion therapy" involving a three-day starvation programme in 2017, and Winners Chapel International, where a pastor was found offering "complete mind reorientation" for gay people during a 2018 investigation by ITV.
All organisations that offer sexual reorientation programmes have a Christian ethos and are registered as charities on the basis that they advance religion.
The NSS's letter said that the removal of the charitable status from these organsations would be "a positive and tangible step" towards ending the practice.
The society also expressed concern that the legal provision enabling organisations to register as charities because they advance religion enabled some that promote harmful practices to escape scrutiny.
NSS chief executive Stephen Evans wrote:
It is somewhat absurd that our nation should continue giving organisations promoting conversion therapy the benefits of charitable status on the one hand, while seeking to end conversion therapy on the other.
Explaining the letter, Evans said:
Reviewing the charitable status of organisations that promote conversion therapy would be an obvious place to start the work of tackling the harms it causes.

Charitable status brings tax breaks and recognition that an organisation is serving a public benefit. Those promoting harmful and widely discredited therapies which encourage people to change or suppress their sexuality should have that status revoked.

And the law should change so charities promoting harmful practices can no longer hide behind the argument that they are advancing religion.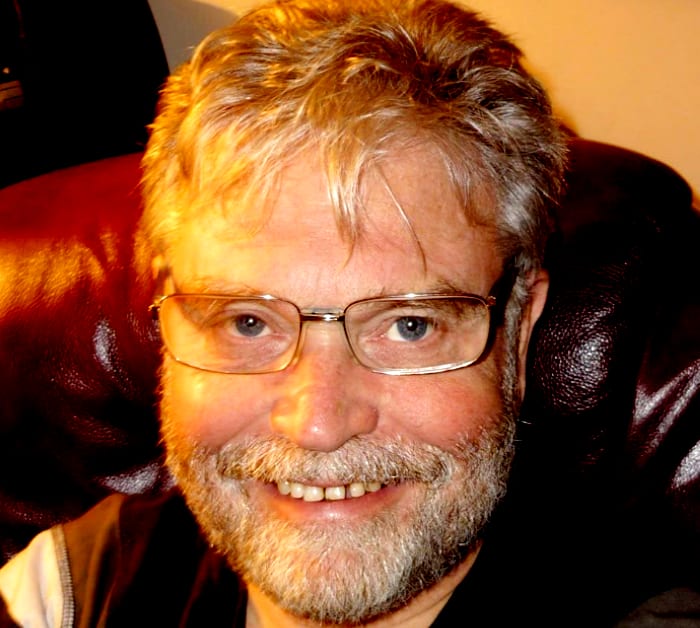 When I reported that the NSS has called for the removal of Core Issues Trust's charitable status, a deeply homophobic, far-right loon called John Allman, above, began bombarding the comments section beneath the piece, defending Core Issues Trust and attacking the NSS. He pestered me to to such a degree that I was prompted to write a column about him – and Internet trolls in general – which was published by Euro Weekly News in Spain.
I pointed out in the EWN piece that Allman is against "the queering of schools", is fanatically opposed to the EU and:
Has ambitions to be an MP for the Christian Peoples Alliance, which sounds even barmier than the Tooting Popular Front, created for the 70s Brit sitcom 'Citizen Smith'.
A week earlier EWN published an account of my own brush with "reparative therapy."
A 2014 consensus statement from the UK Council for Psychotherapy concluded that "conversion therapy" was harmful. In 2017 major counselling and psychotherapy bodies from across the UK committed to ending the practice.
According to the Ozanne Foundation's 2018 National Faith & Sexuality Survey, well over half of respondents who had attempted to change their sexual orientation had suffered from mental health issues as a result. Around 40 percent of those who had suffered mental health issues had self-harmed.
The government has responded to the petition by saying:
It is a fundamental principle of this Government that everyone should be free to live their lives as they wish. People must feel safe at home, out on the street and online.
Conversion therapy is a very complex issue. There are a wide range of practices which may fall within its scope and we want to ensure we have a thorough understanding of the situation in the UK to inform an effective approach. Before any decision is made on proposals for ending conversion therapy we must understand the problem, the range of options available and the impact they would have.

It is important to stress that certain abhorrent and violent practices which may be classed as conversion therapy such as 'corrective' rape, or other forms of physical abuse, are already covered by existing criminal offences. Where such practices are already unlawful, we will ensure the law is clear, well understood and enforced.

Where dangerous conversion therapy practices are not already unlawful, we will examine the best ways to prevent them being conducted, without sending such practices underground. As we have said previously, we are not trying to prevent LGBT people from seeking spiritual support from their faith leader or others in the exploration of their sexual orientation.

The UK Government is committed to ensuring all citizens feel safe and are protected from harm. This is why we will work to deepen our understanding and consider all options for ending the practice of conversion therapy.
• If you wish to report any typos/incorrect info in this piece, please email me at barry@freethinker.co.uk
If you'd like to buy me a cup of coffee – and boy, do I get through a LOT of coffee keeping this site active – please click this link.