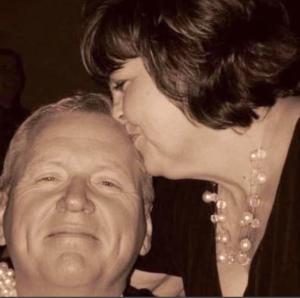 How To Stay In Love
"How to Stay in Love" is an unplanned addition to the series "7 Steps To A Healthy Marriage." I hope you've enjoyed this series of articles as much as I've enjoyed writing them. I've written "How To Stay In Love" to clarify a few things about the 1st few articles in the series. Following steps or principles alone will not make your marriage healthy. However, they provide a kind of relationship growth chart, that allows a couple to see how they are doing. They also provide a young couple with a better understanding of what a healthy marriage looks like. To be clear, the premise of this series is that sometimes a best friendship progresses to something more when those 2 people fall in love with each other. In this article, we will see what "something more" is.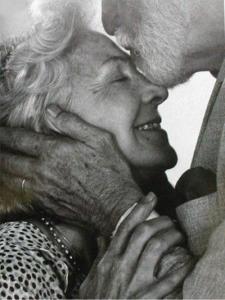 What does it mean to fall in love? Many of us know what that feels like, but if you could break it apart and look inside, what do you find?  Years ago, I heard a radio psychologist make the comment that "best friends plus sex equals marriage." I am sure that describes some people's relationships. However, in this series, I deal with the idea of marriage as a legal, loving, and committed relationship of mutual care and provision between a man and a woman. So, when I describe two best friends falling in love, I mean that they care for each other, and they set their relationship apart from any others. When that is the case, their feelings for each other will override the logic of ordinary friendship and take them to an elevated plane of existence; commitment. Mutual commitment is the primary thing that sets marriage apart.
Friends With Benefits
Some people have a relationship called "friends with benefits." It became popular after a movie by the same name was released in 2011. As you probably know, the term describes an ongoing friendship that is also sexual, but not romantic. Think about this question: Is it possible for 2 people of the opposite sex, to maintain a close friendship with zero sexual involvement? Or, how about this one? Is it possible for 2 people to be close friends and have a sexual relationship, without romance? Some say so, but most do not. The concept of romance carries with it the idea of passion and a developing story. The story is about how 2 people meet, their backgrounds, differences, the passion that drew them together, the growth of their relationship, and the realization that they did not want to live without each other.
"The primary motive for a friends-with-benefits arrangement is all the fun and no commitment."
To have an ongoing sexual relationship with a close friend carries significant risks. There is a likelihood that 1 of you will begin to be romantically inclined toward the other and silently hope for the other person to feel the same way.  The primary motive for a friends-with-benefits arrangement is all the fun and no commitment. If they go out for dinner, no one pays for the other. They don't call each other every day to check on them. They don't think about each other every day. The University of Florida indicates that approximately half of the students report a friends-with-benefits relationship at some point. But what happens if you see or become aware that the other person has begun a romantic relationship with someone else, but still sees you for sex? If you are like most people, you will wrestle with rejection and confusion. You'll likely wonder what's wrong with you. Why won't she/he kiss me in public? Here is a link to a very good article about the dilemmas involved when friends decide to have sex without commitment. The article was published in the December 20, 2019 edition of Oprah Daily.
"A best friendship is not all there is to a healthy marriage."
As I mentioned at the start of "How To Stay In Love," I felt the need to clarify a few things. In the introduction to the series, I said that the foundation for a healthy marriage is a lasting best friendship. While I believe that is true, A best friendship is not all there is to a healthy marriage. Neither is it best friendship and sex. Rather, best friendship, romance, sex, and commitment are the 4 building blocks of a strong marriage. The following links will take you to the previous articles in the series:
 by
Ken Shelton