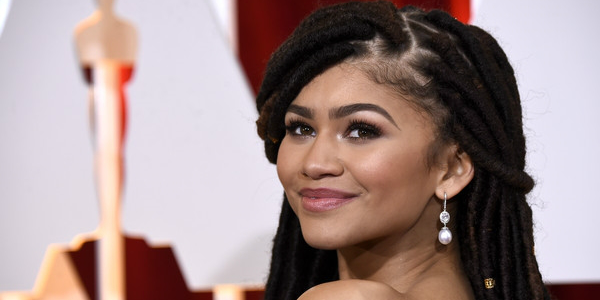 The 2015 Oscars happened.
The activists' statements took much of the day after headlines. Patricia Arquette's well-intentioned, yet myopic rant on why people of color and the LGBTQ movement should fight for women's rights, sucked all the air out of some amazing fashion commentary! Common and John Legend, love you – but you two deserve a post of your own. Minorities protested the snubbery (snubbing) of movies that I agree should have been nominated, which led the Academy to promise of rectifying future deliberations (though the snubs – remain snubbed). That was exciting, because I tend to be naively yet rationally optimistic.
We have come a long way, but we have our work cut out for us especially when it comes to balanced representation and the task of balancing imagery. We need to understand some of our differences and work with (not thru) them, but we have a generation that is removed from where we were historically – and the struggle to understand why the struggle defines many us, why identity matters and why imagery isn't always just imagery or  -why the assumed "hypersensitivity" – is more than that. The dynamics in the grand hall were echoed outside on the red carpet where a young Disney star, Zendaya Coleman's loc'd hairstyle, prompted some fairly offensive remarks:
During Monday night's "Fashion Police," the E! co-host (Giuliana Rancic) mocked the 18-year-old's recently dreadlocked hair at the Oscars, saying "I feel like she smells like patchouli oil… or maybe weed."
Zendaya didn't take too kindly to the comment and I think gave a great response:
"To say that an 18 year old young woman with locs must smell of patchouli oil or "weed" is not only a large stereotype but outrageously offensive. I don't usually feel the need to respond to negative things but certain remarks cannot go unchecked".
She proceeded to list a ridiculous number of successful people who choose to loc there hair. (She forgot me – but that's ok). Here's the link to the whole response. Well that's an interesting observation that the E! reporter drew and its more than the standard heuristic – and calls forth a very specific stereotype which denigrates.  Just a few months ago, Anthony Mackie an African American actor, told the Grio the following:
"Like my nephew wanted to grow dreadlocks. I'm like fine, I'll sit you down and I'll watch The First 48 with you and everybody you see on that show, that's doing something wrong, they're black dudes with dreadlocks. So, do you want to be seen as part of the problem or do you want to be an individual?" "Let's just say you have locks and you walking down the street. The police pull you over and say you fit the description of somebody.  You start yelling and arguing with the cops. Next thing you know you pressed up against the wall going to jail for something you're not even involved in just because you look like somebody and you don't know how to handle yourself."
The decision to lock hair is an immensely personal one that many African Americans tend to have a great deal of trepidation while making that transition. It was a very difficult decision for me personally. I was told that the stereotype brings with it additional profiling, unwanted stares, and limits my employability. Our looks, somehow determine our intelligence, our dependability, or even our morality? I've been in corporate America for about 20 years with a pretty successful career and I too had reservations about adopting it. It wasn't until I was basically told that I had hit my ceiling, that I allowed myself to reconnect with my desire for locs.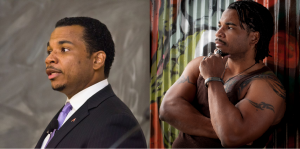 I personally grew up with the standard cut, short afro, and though I would DENY any pictures NOW, in my youth I even had the high top fade (a la Kid n Play) – definitely not my kind of hype. There was also this one time I after seeing Coming to America – I even had a little rat-tail extension like Eddie Murphy. My friends messed with me for weeks.
I grew up with the West Indies abound and it was very culturally relatable for me. Many of the sages that would drop knowledge and impart wisdom on me, while we congregated in front of the now defunct Black Bookstore in Ft.Greene, were often adorned with salt and pepper locs. It is a tradition of identity that goes back centuries and for many like me, who don't have that direct link anymore (we lost it in transit) – imagery is important. I occasionally see very distinct facial features that look like mine in people from Yoruba and I wonder if they're my long distant cousins. Many people from Haiti came from that area.
Maasai men found in the regions of northern Kenya claim that they have been wearing dreadlocks for as long as they have survived… Even today, Maasai men can be found wearing their dreadlocks, with a tint of red color from the soil.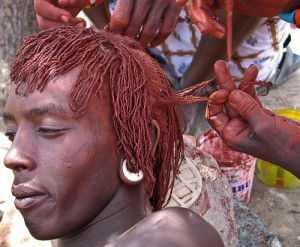 Since the process happens with many types of hair, we see it in India and other parts of the world as well, yet we don't see the same stigma, although in fairness – my Caucasian friends who sport locs tend to get unfairly consistently pegged as stoners. The choice to loc hair shouldn't be a big deal. Its different – yes, which garners various levels of attention and I'd like to believe that we've moved past this, but comments like Rincin's – innocent or not, make me wonder if my optimism is less rationally  founded and the years away from my own dark mirrors, have tinted my sight.
Update: Giuliana Rancin offered a real (non-Twitter) apology. No, all is not good, but it was a great step in the right direction.