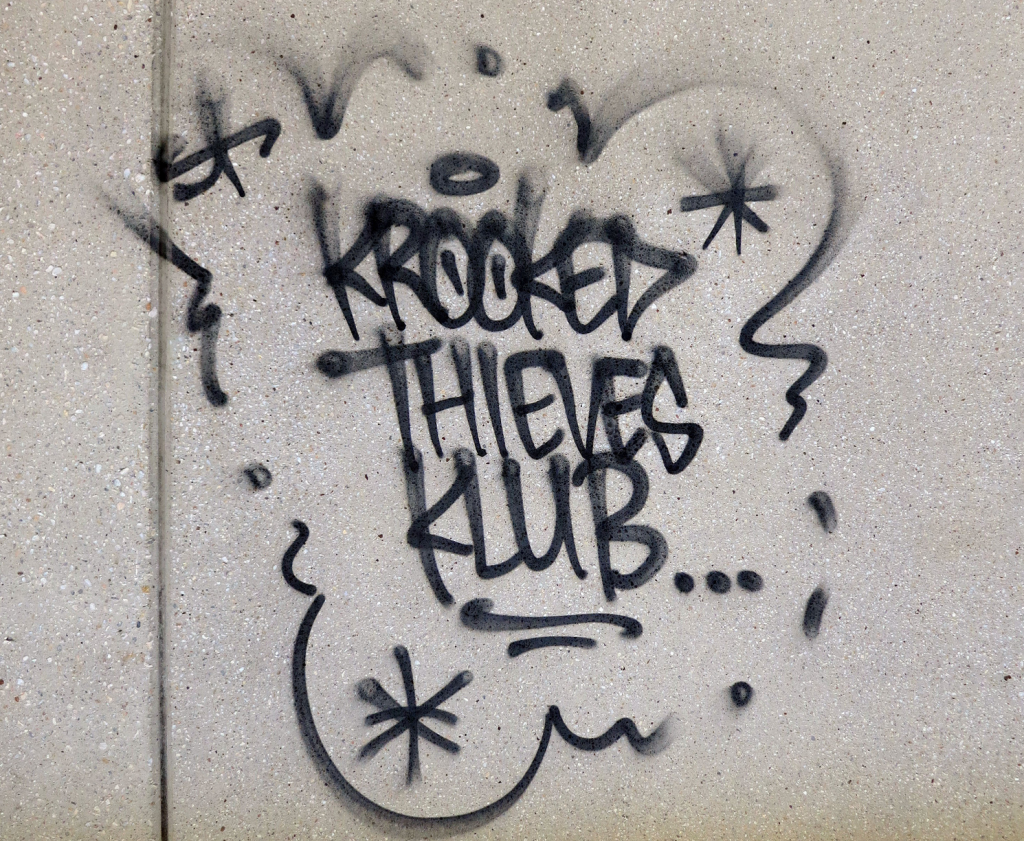 Two stories hit close to home this week in the black church.The first was Creflo Dollar's insane plea to his congregants to raise 65 million dollars to buy a new plane so he can deliver God's message more efficiently to the masses. The second was the story of Ephren Taylor who was convicted for defrauding Black congregations in a Ponzi scheme estimated at 16 million dollars.
Creflo has a net worth estimated at nearly 30 million dollars, drives a Rolls Royce, and according to the New York Times, has a NYC apartment valued at 2.5 million dollars.  The vow of poverty, would've kept him from being a Catholic priest – for sure.  What struck me though, was how brazen he was about asking. Sixty-five million for a plane and you have congregation members who are hungry. Really? And he would've received it if there wasn't an outcry from outsiders. It was bad PR. My grandmother was on a fixed budget till the day she died. She was also a Creflo Dollar fan, and if she were still alive, would've been one of first in line to dole out her social security benefits in the hopes that God would provide (later). That makes the second story even more troubling.
Ephren Taylor was the prayer payout and God's fulfillment to 400 members of the black church who bet on the Prosperity Gospel to yield godly investments,  thrice fold. Taylor drew on the emotional impact of that doctrine to cash in – and deliver, – except he didn't. He was a fraud. By 2010, all the "investments" collapsed. Ephren wasn't a minister himself, but he was backed by them. He was betting with money that wasn't his.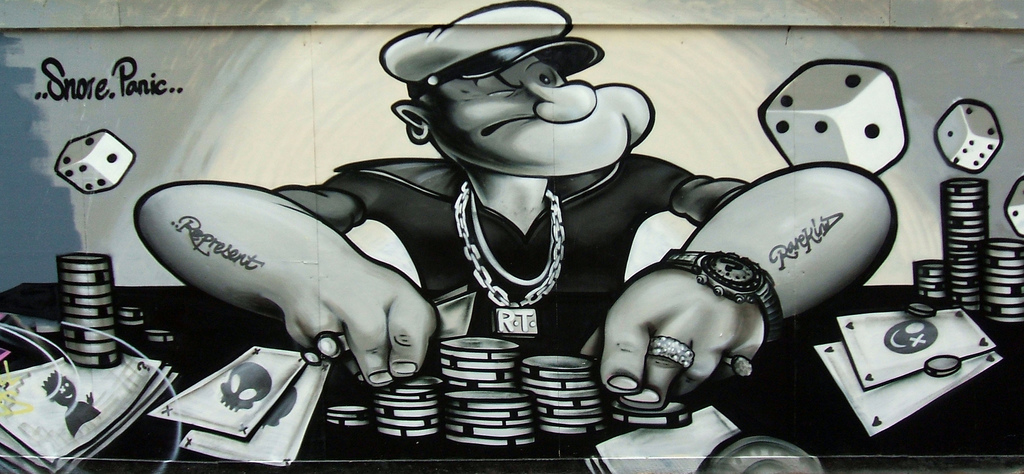 Perhaps the minister's faith might've even contributed to the exaltation of a really bad financial message. It was a good hustle.  Taylor claimed 20% of profits would go to charities. I'd support that. What good Christian wouldn't support that?  It was all very disheartening. So I came up with a simple 10 steps that I'd share with my still very religious mom and family to help protect them from some of the unsavory lure of pulpit profiteering.
Separate your purse from the pulpit – If you want spiritual enrichment and you feel the need to go to church to get it (and I can't convince you otherwise), leave your purse at home. Drawing on the "don't go shopping while you're hungry" advice – don't go to church with more cash then you're willing to never see again. It's a gift – and when its gone, its gone. I think you're overpaying for what you're getting, but when you're in despair and looking for hope, its priceless.

Diversify your charitable portfolio – I know your church may be all answers to you, but it's not all answers to everyone else. Spread what you can around. Your minister may not like that, but imagine the good it can do. Other charities may also have greater reach and transparency than your church. Unfortunately, churches don't have to disclose any records to the IRS. A good number to remember is "1/3". That's the Guidestar estimate for how much administrative cost should be allocated against total income of that charity. You want two thirds or more going to the actual program (food purchases for the hungry, clothing, school, repairs, etc). Although if you go too far, the charity isn't being properly managed – but use common sense and those rough guideline. Research those charities.
Go to a professional for financial advice: If you can afford to give to someone like Ephren Taylor 10k, you can afford a good financial adviser. Jesus didn't have love for bankers – true, but what do you think he'd feel about Ephren? You also have various safeguards that help ensure that you're betting on more than faith for a return. You can demand to see prospectuses, if its a public company, GOOGLE IT! When it comes to matters of money, sometimes lack of evidence is the best predictor of failure. Ephren had nada.

Listen to the message, but examine the messenger: This one is difficult because charismatic leadership tends to be endemic in the Black Ministry and its hard for people to discern genuine caring from a good pimp game. Really good ministers, even on bad days, can hide their personal problems and deliver compelling messages. The group tends to be self-selective with many of the most dynamic individuals moving into mega church positions. Is your minister pressing the flesh but not rolling up his sleeves? Can you see him actively building the community, or is he more occupied with building his business, brand, and his wealth? I'm not hating on the Bruno Magli shoes, but if their only scuff marks came from grazing the new marble in their Italian vilas – that may be a sign of a good hustler.
Does the minister still live in the community: I am all for personal advancement, but that may also be a sign of building an empire. Does he know you – or does he know your financial contribution only? You should represent more than a dollar figure.
Avoid pressure to give more: Many black clergy (in particular) don't get their hands dirty with this one though they will ask you to give more to the church directly, but I've been present on many occasions where certain deacons have told congregants "I know how much you gave this month brother or sister and I know you can afford to give more". That's not acceptable. Push back.

Give anonymously: If the church doesn't know how much you make, they won't know how much more you can give. That's between you and your God. If you, or a family member like my mom, sometimes see variability in cash flow, some months are going to be better than others are. You shouldn't be pushed to give more than you can. I don't presume to know your God's intention or your situation, neither should your minister. Keep them out of your bank account and out of your wallet. You give when you can using a sealed envelope so the church vine doesn't record your donating habits.
Ask how much the person selling the message will profit personally ? This one covers those that are put in front of you by the ministry, but not necessarily clergy. Many business people network in church – that's fine. Once they're put in front of the congregation, they get additional authority. I think the clergy should be held accountable for that, but aren't. The ministry takes a chance when doing this because if it blows up like it did with Taylor, it can destroy the trust between the congregation, with blame shifting to the minister. Savvy ministers won't do it blindly. Do they make commission off this if they do? Kick backs? If this blows up, can the minister walk away with a cushy landing? What are the actual accreditations of the person selling a service and are they trusted OUTSIDE the church? Black congregations want to support their own – but sometimes that leaves them susceptible to predation

Stay away from Pyramids: They're never good. They weren't in the Bible – they're not good in business. Someone is always at the bottom. Again playing on a congregation's desire to support their own – multi-level marketing firms are making a rise in black churches. Don't use anecdotal evidence as testimony to support predatory companies. Talk to someone who knows what to do with their money. Find someone you trust and build a business of your own or pool money with people you're not afraid to eventually argue with, because that comes with business too.
There is no guilt in saying no and walking away: There are ridiculous amounts of churches out there. If yours exhibits any of these bad behaviors described in this list – find another and don't feel bad about it. Your relationship with your God, is yours. I may not agree with it – but its yours. If your humanist child has to bail you out AGAIN because you gave too much at the altar due to pressures – find another church.
Guilt and pressure are terrible companions but wonderful tools to get what you want. You shouldn't find your bank account emptying to feel emotionally fulfilled.