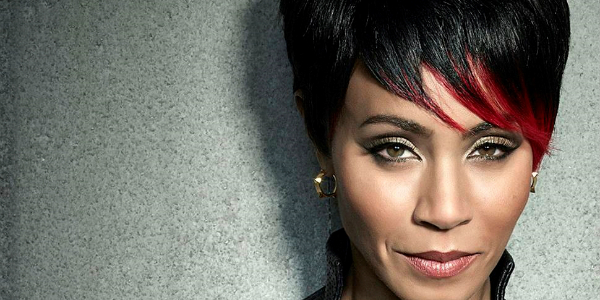 The Superhero world is about to lose ground in the war on imagery – again. This time GOTHAM. Jada Pinkett Smith, just announced that she will not return next season to TV's Gotham and that's upsetting. When asked:
" I signed for a year, and the year is up. But, there are some great things coming ahead on 'Gotham' — believe you me, there's a lot of good stuff coming."
According to producers:
"Fish Mooney's storyline takes a lot of interesting twists and turns into the finale of season one of 'Gotham.'"
I thought she was a great character and developed Fish really well. Though technically a villain, I grew to see her portrayal of Fish as a product of her NYC (Gotham) environment, where stressors forged her into a powerhouse that took on a white male dominated mob and kept winning and surviving (so I thought). It's a prequel to Batman, so there's really no Batman yet and the character is completely foreign to comic book followers (which was really awesome). Bruce Wayne is still a child – and the storyline focuses on what eventually shapes the iconic comic figures (Ivy, Gordon, Two Face, Scarecrow, Catwoman, etc). Fish was was tough!
SPOILER ALERT: When she was trapped in that illegal organ harvesting farm and she  took her own eye out to ensure that they wouldn't take both – that was GANGSTA! Rappers can claim HARDCORE all day long – 50 Cent got shot nine times, but that was not by his own hands – she took a spoon and gauged her own eye out. HARDCORE.
Yes, she was manipulative (what villain isn't?), but she was a very savvy business woman, using every tool she had to get ahead. I didn't like the undertone or allusion of a woman of color (or a woman at all) "sleeping her way to the top" or having to negotiate her position as a woman to get ahead – that, I was hoping for a Season 2 reckoning. She commanded presence in that role. When she walked in, you knew Fish was in the house. I complain about not having enough positive Black role models in print and in media because in general, the imagery and volume lacks, so I want great sex-positive non-hypersexualized representation of Black figures to balance the… not so great forced stereotypical images. Just like I want a full time non-religious black ATHEIST on TV and not just in an old episode of wife-swap.
The superhero world is notorious for hyper-sexualization of women, and growing up, many brands didn't have much for me as a young person of color either. Before I journey into the contentious world of Marvel vs DC, I will share my particular alignment to Marvel. The X-Men was Stan Lee's experiment in paralleling the Civil Rights movement – so I was sold.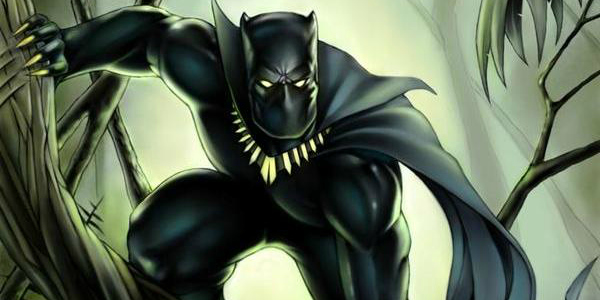 The Black Panther was introduced in the Fantastic Four before I was even thought of! The Tony Stark – Rhodes relationship, especially when Tony goes on a bender resulting in Rhodes taking up Ironman (a Black Ironman – not War Machine) – total win for me.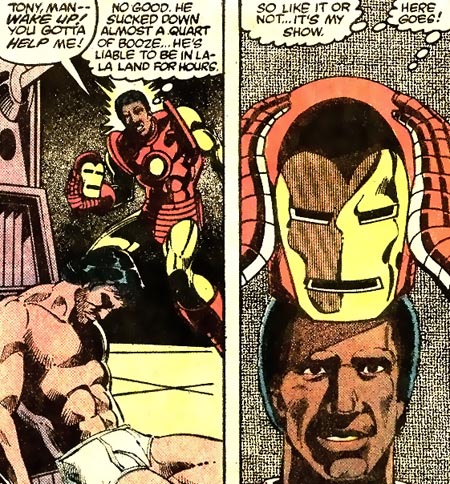 True, Rhodes didn't get the glory and had to clean up A LOT of Tony's messes, but as a kid seeing that – he actually inspired me to pursue my original course of studies in Biomechanical Engineering (different blog). Imagine me, in an Iron Man suit (Mach anything), flying through downtown Brooklyn saving the day without the use of a gun. EPIC!  Hey – In the Ultimate Universe – the new Spidey  (Miles Morales) is Black!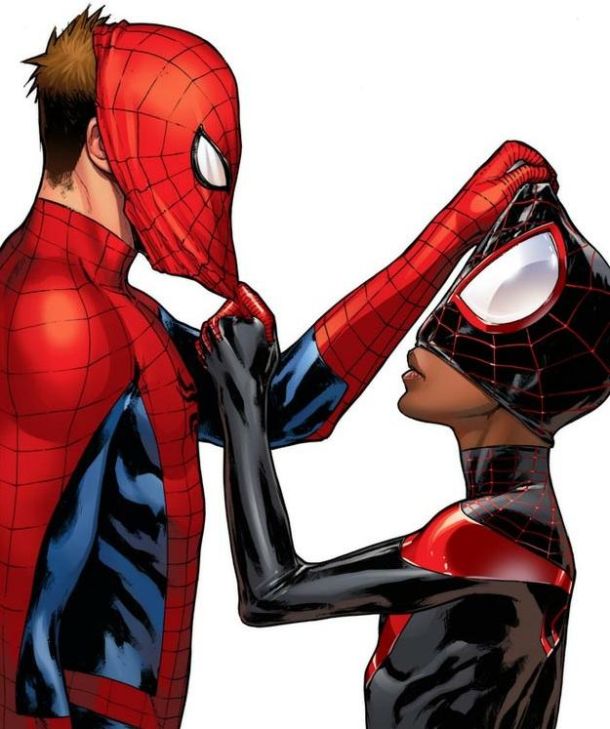 Nick Fury is Black, which was cool to see – except for me growing up back then, he wasn't! It took a while for there to be enough characters for me to tell you the name of my favorite Black superhero. It was limited. Not true today. I can watch Storm, Bishop, pick up a crazy amount of comic books, watch a movie, etc., from my collection, or flip on Marvel's S.H.I.E.L.D and see a variety of diverse heroes and antiheroes, something that REFLECTS the changing face of America and includes people that look like me. Agent Carter has me scratching my head a little though, because I guess that part of America in the 40s didn't have Black residents – like those areas in the 90s where they shot Friends and Sienfeld that didn't have black residents? Point – I no longer have the choice to root for – or against – a well-developed unapologetic Black villain in the superhero world. Jada is FISH – she represented a choice, not just another Black character. She allowed me to see actual equality, where I could kind of choose to like her or not. That I'm going to miss. Thank you Jada. Farewell Fish.